Lumione PC Keyboard and Gamepad Controls
Planning to join Glimmer on a journey in Lumione? If yes, here are the Lumione controls to help you get started. Just like in any other game, you can change and modify the default controls by going to the settings section of Lumione.
Lumione Controls
Keyboard
Up – Arrow Up
Down – Arrow Down
Left – Arrow Left
Right – Arrow Right
Jump – C
Fly – X
Grab – Z
Interact – E
You can also refer to the visual control screenshot below: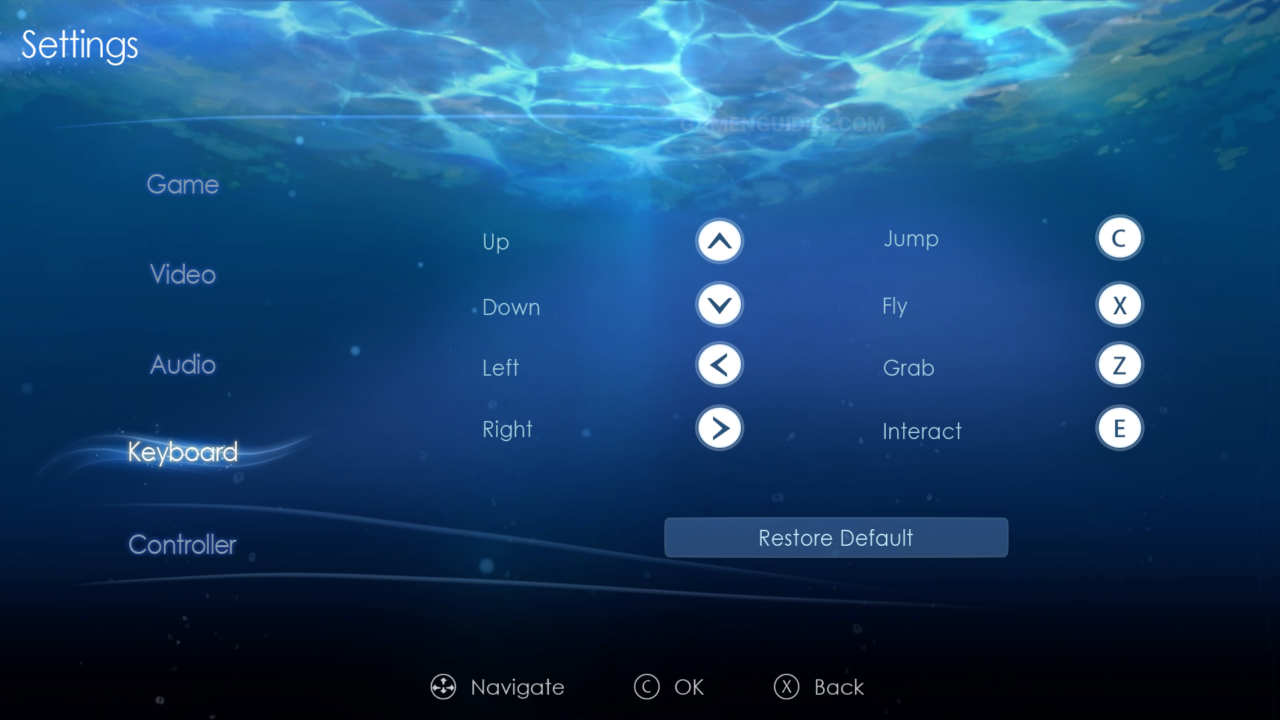 Gamepad
Jump – A
Fly – X
Grab – RT
Interact – Y
You can also refer to the visual controls below:
Did we miss any Lumione keybinding? Help us improve this guide by leaving your feedback and suggestions below.