My Hero Academia Chapter 277 Release Date and Spoilers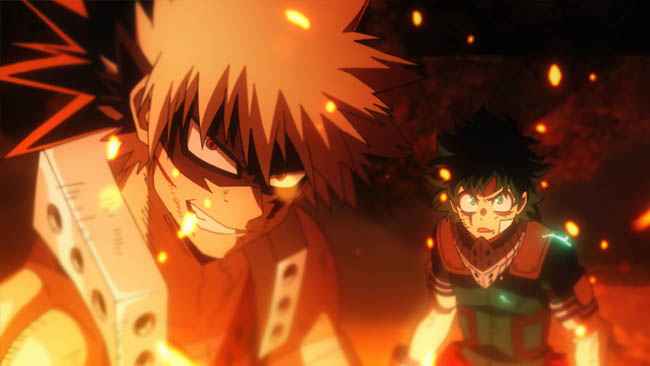 Kohei Horikoshi just dropped another thrilling Boku no Hero Academia manga chapter. With the cliffhanger scene in the previous chapter, fans are all excited to read My Hero Academia Chapter 277 and learn what will happen to the heroes fighting Shigaraki.
While the heroes outnumbered the main villain of the series, it seems that they are still overpowered by the opponent. Shigaraki already acquired One for All quirk and he's slowly getting used to it. Now, the manga is about to get Chapter 277 where fans are expecting to witness the continuation of the fight against Shigaraki. Will the heroes be able to stop the new owner of One for All? Let's find out once the new chapter releases.
My Hero Academia Chapter 277 Release Date
My Hero Academia is one of the manga that has been getting a new chapter every week. It is part of the Weekly Shonen Jump magazine by Shueisha. There is no delay or schedule changes that have been announced as of the moment, so it is expected that Boku no Hero Academia Chapter 277 will be available on July 5, 2020.
In case you don't find the newest Boku no Hero Academia manga chapter on the scheduled release date, we highly suggest to visit the official website of the manga. You can read Kohei Horikoshi's My Hero Academia for free from the official manga distributors such as Viz Media and Manga Plus.
Boku no Hero Academia Chapter 277 Spoilers
As of writing, the official spoilers for the chapter is not yet available. However, we recommend bookmarking this page as we will be updating this post once we got the spoilers online. Note that we do not take part in the creation of the spoilers. The details that will be posted in this article are found from the open community websites such as Reddit.
About My Hero Academia
My Hero Academia, also known as Boku no Hero Academia, follows the story of Izuku Midoriya, a Quirkless boy who is dreaming of becoming a superhero. One day, Izuku met All Might, the number 1 pro hero. All Might decides to make Izuku the successor of One for All Quirk. Slowly, Izuku started to learn how to properly use the power that he got to save the world and become the number 1 hero.
My Hero Academia is a Japanese manga series written by Kohei Horikoshi. The manga has been serialized in July 2014 and becomes part of Shueisha's Weekly Shonen Jump magazine. Since its serialization, the series already garnered a total of 30 volumes. Boku no Hero Academia also receives its own anime adaptation and several anime films.