My Hero Academia Sees Hawks Caught Off Guard by Dabi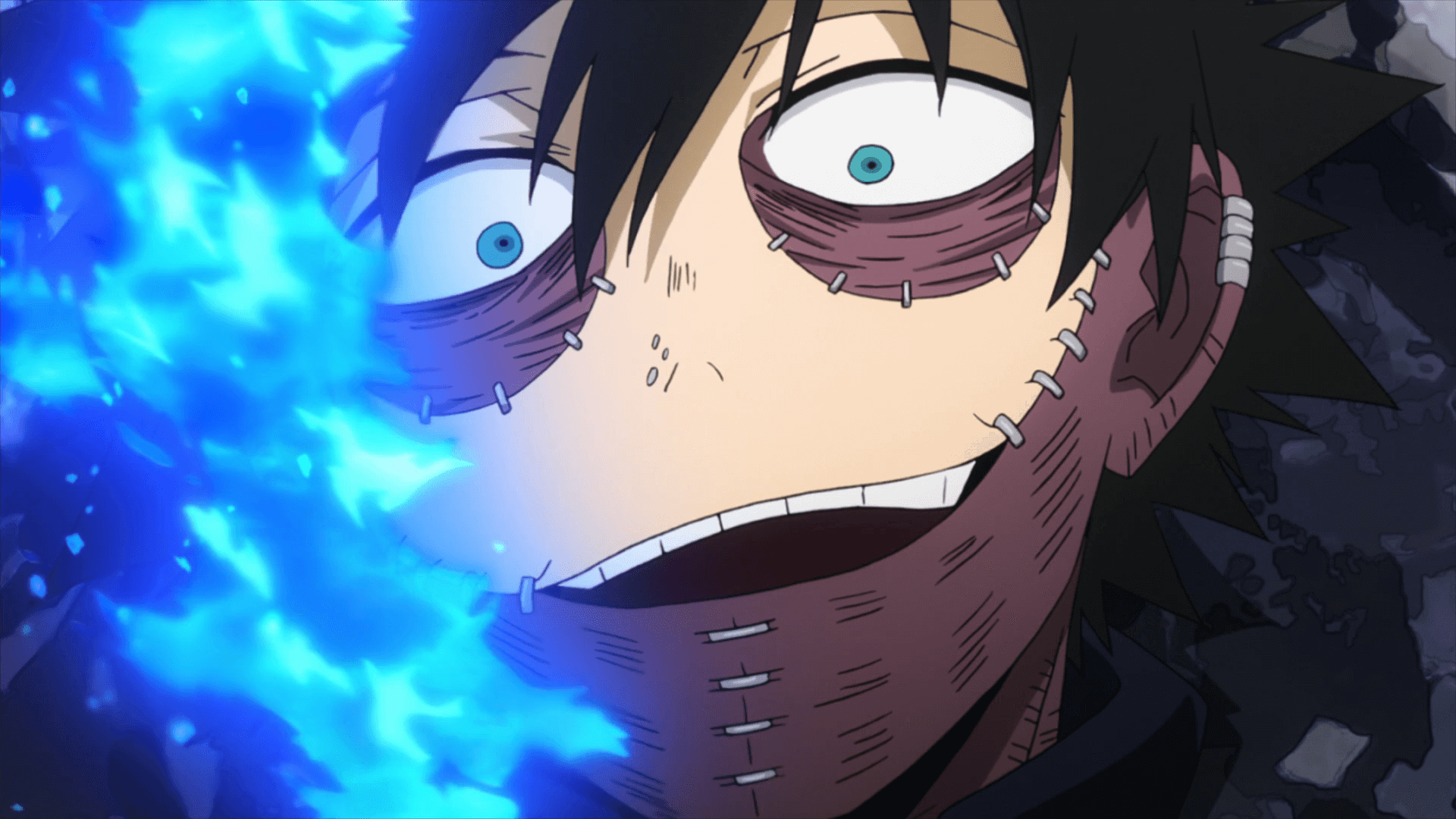 My Hero Academia manga just released a new chapter for the continuation of the Paranormal Liberation War Arc. While things are getting smoothly in favor of the heroes outside, it seems that the Number 2 Pro Hero Hawks found himself in serious trouble.
As you can see in Chapter 265, Hawks, who spied the enemy is facing Twice. The manga showed the continuation of the battle between the hero and the villain. Shigaraki hasn't made his appearance just yet, and fans are still hoping to see him in action.
The first few pages of the chapter cover how the pro heroes infiltrated and restrained the enemies inside the building. Fumikage, Tamaki, and pro hero Fat Gum were spotted taking care of the threats in the area. Their actions are impressive containing the villains, but Dabi has everyone freaking out with his unexpected appearance.
As you can see, Hawks is currently dominating Twice on their fight. Twice used his ultimate move seems to be doing nothing to the Pro Hero. The previous chapter reveals that Hawks is willing to help Twice to recover after paying for his crimes, but due to Twice's action, Hawks has no other choice but to kill him
The final spreads of Chapter 265 focus on Hawks as he tried to take down Twice. But instead of defeating the villain, he's the one who received a huge blow. Dabi, one of Shigaraki's subordinate, suddenly appeared and attacked Hawks. It is clear that Hawks wasn't expecting the backup, and fans are left to wonder how the Pro Hero will handle this situation when My Hero Academia Chapter 266 debuts.
What do you think will happen to Hawks in the next chapter? Will he be able to get up after getting a blow from Dabi? Share your opinion in the comments below.
About My Hero Academia
My Hero Academia, also known as Boku no Hero Academia, follows the story of Izuku Midoriya, a Quirkless boy who is dreaming of becoming a superhero. One day, Izuku met All Might, the number 1 pro hero. All Might decides to make Izuku the successor of One for All Quirk. Slowly, Izuku started to learn how to properly use the power that he got to save the world and become the number 1 hero.
My Hero Academia is a Japanese manga series written by Kohei Horikoshi. The manga has been serialized in July 2014 and becomes part of Shueisha's Weekly Shonen Jump magazine. Since its serialization, the series already garnered a total of 30 volumes. Boku no Hero Academia also receives its own anime adaptation and several anime films.