My Time at Sandrock Dew Collector: How to Unlock and Obtain
One of the things that you may soon create is the Dew Collector. This tool is used to collect dew that you can turn into water. Apart from its ability to collect dew, you can also gift the dew collector or donate it to the museum.
But how can you get a dew collector in My Time at Sandrock? Read on as we guide you through the steps on how to obtain this tool.
How to Get Dew Collector
To get Dew Collector, first, you need to find all the needed materials that are needed for crafting. Here are the required materials to craft Dew Collector:
x3 Wooden Stick
x2 Basic Leather
x2 Marble Brick
x2 Stone Trough
Once you already have these materials, you need to get the Dew Collector diagram from the Research Center. Go to the Research Center and speak with Qi. You need to give him a total of 8 Data Discs and once done, you need to wait for 3 days until sends you the blueprint via mail.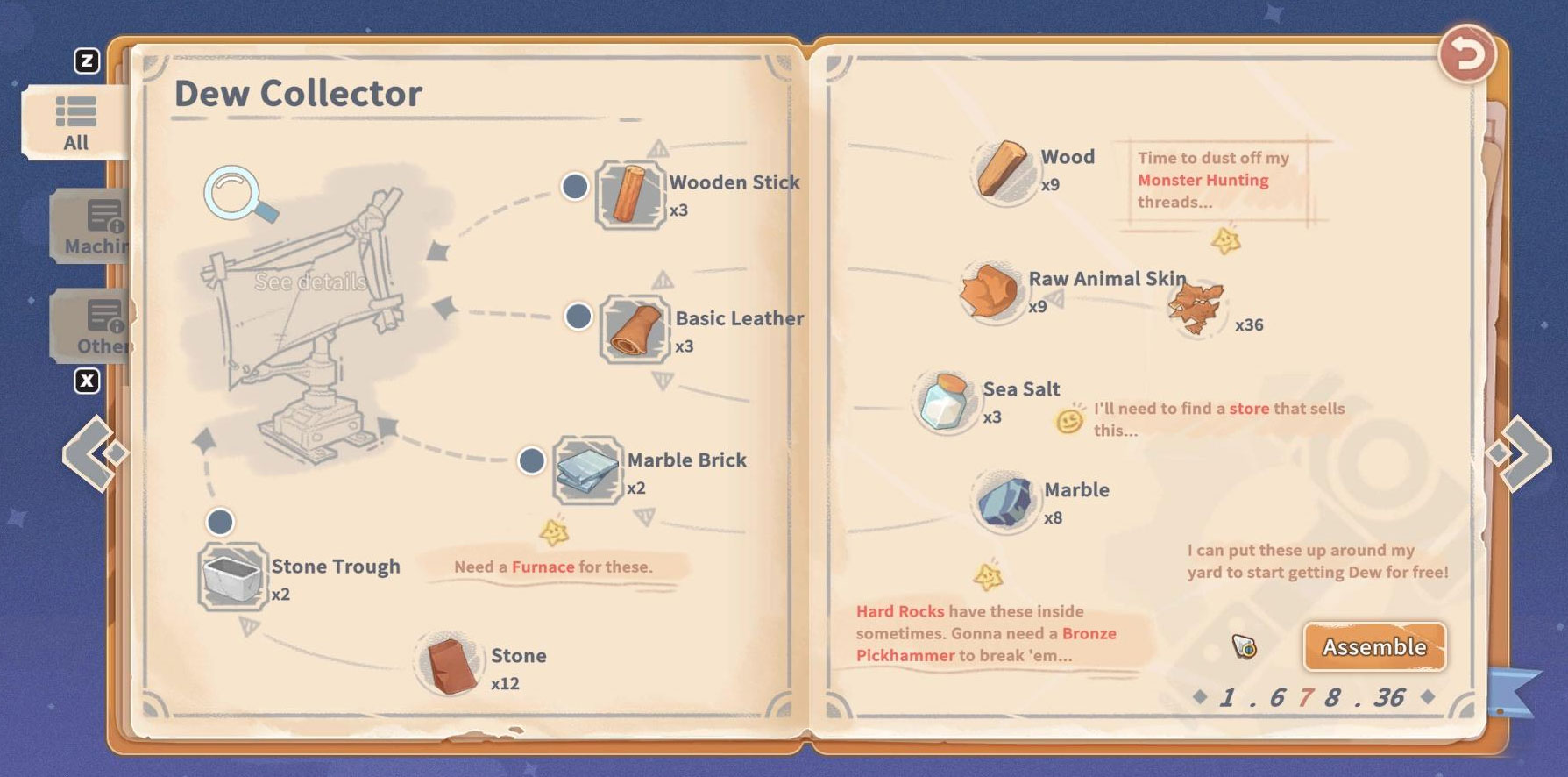 After you received the Dew Collector blueprint and collected all the needed materials, you can now Assembly Station and start the crafting process.
That's how you can craft a Dew Collector in My Time at Sandrock. Note that Dew Collector can only be obtained by crafting as it is not available for purchase. However, you can sell this at the Commerce Guild Store, Hammer Time, Eufaula Salvage Shop, and other shops for a total of 88 Gols.