The official website of Warner Bros. Japan for the live-action film Tokyo Revengers, based on Ken Wakui's manga, released a new promotional video this Wednesday, June 2nd, highlighting the characters Takemichi and Naoto. For the seven weeks leading up to the film's release, a new character video will be released every week.
The anime film's release date has been rescheduled for July 9th, after being delayed due to the COVID-19 Coronavirus pandemic in Japan. Check out the new trailer for the Tokyo Revengers live-action film below.
The film was supposed to be released on October 9, 2020. The film's release in Japan was pushed back due to the spread of the new Coronavirus disease COVID-19. Tokyo Revengers live-action production had already ceased in April. The film is directed by Tsutomu Hanabusa (Live-action film Kakegurui, Miseinen dakedo Kodomo ja Nai).
https://twitter.com/TomanGif/status/1387073308210958339
The newly announced cast includes:
Takumi Kitamura  as Takemichi Hanagaki
Yuki Yamada  as Ken Ryūgūji
Yosuke Sugino  as Naoto Tachibana
Nobuyuki Suzuki  as Masataka Shimizu
Hayato Isomura  as Atsushi Sendō
Shotaro Mamiya  as Tetta Kisaki
Ryō Yoshizawa  as Manjirō Sano
Gordon Maeda (left in the image below) will play Takashi Mitsuya, the leader of the Tokyo Manji Gang's second squad. Hiroya Shimizu (right) will play Shji Hanma, a mysterious delinquent who collaborates with Kisaki in secret.
Hinata Tachibana, the film's heroine, will be played by Mio Imada.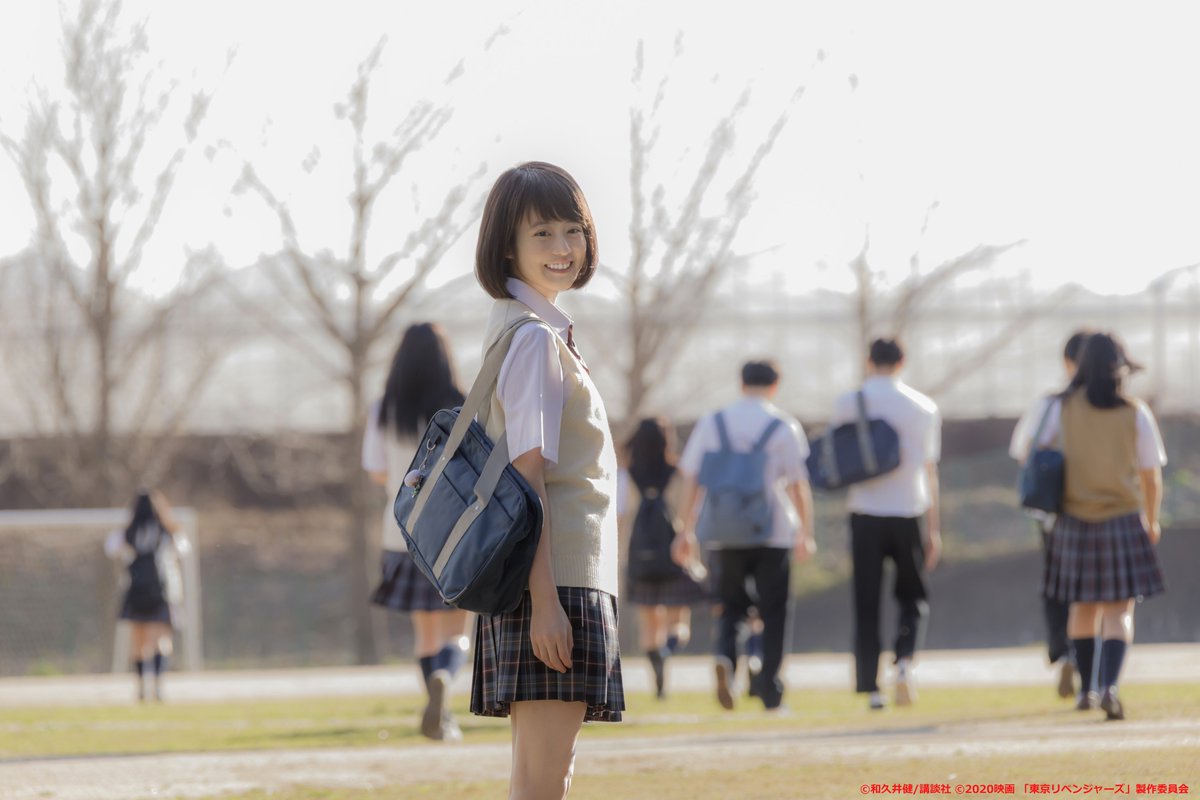 Other cast members include Kazuki Horike as Takemichi's street mate, Haruki "Pa-chin" Hayashida, and Yoshiki Minato as the Moebius gang's leader, Nobutaka Osanai.