Obey Me Achievement List and Guide for Xbox One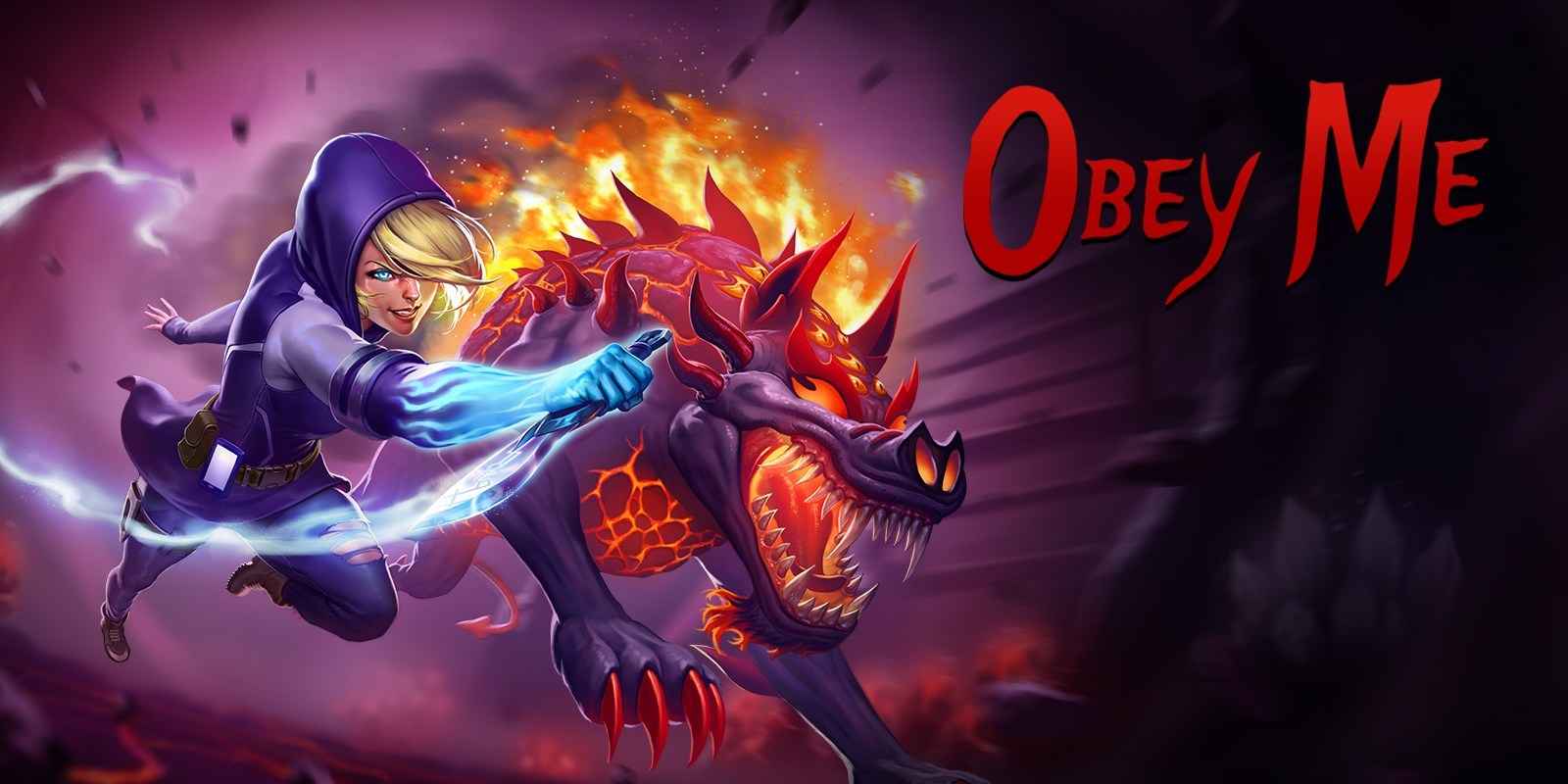 Publisher Error 404 Game Studios has released the official Obey Me achievement list and guides for Xbox One.
In Obey Me, players will be needing a total of 1,000 Gamerscore to earn the 46 achievements in the game. There are 17 secret achievements in the game. We already listed them below, so make sure that you're ready since it may spoil the game.
| | | |
| --- | --- | --- |
| Name | Description | Gamerscore |
| Starstruck | Get an SS rank on any encounter | 10 |
| Get Smart | Find one of Crowley's notes | 15 |
| Almost Human (Secret) | Defeat Billy (Secret) | 10 |
| Deep Cleaning (Secret) | Defeat Ors (Secret) | 10 |
| Twisted Sisters (Secret) | Defeat Xiamala & Dranea (Secret) | 10 |
| Night of the Hunter (Secret) | Defeat Marchosias (Secret) | 10 |
| Purify This! (Secret) | Defeat The Purifier (Secret) | 10 |
| Echoes (Secret) | Defeat The Angelical Echo (Secret) | 10 |
| Shut the hell up! (Secret) | Defeat Anna (Secret) | 20 |
| Revolution (Secret) | Defeat Ammon (Secret) | 25 |
| Angel's Punishment (Secret) | Defeat Zadkiel (Secret) | 25 |
| I Need a Shower (Secret) | Complete The Slums | 10 |
| Black Friday (Secret) | Complete Clota's Open Mall (Secret) | 10 |
| Tomb Raiding (Secret) | Complete Beneath the City (Secret) | 10 |
| Corporate Cutthroat (Secret) | Complete Legion Bank (Secret) | 10 |
| Metamorphisis (Secret) | Unlock all dog forms (Secret) | 25 |
| One-Demon Army (Secret) | Unlock all weapons (Secret) | 25 |
| Number of the Beast | Stay fused for 666 seconds | 15 |
| Exterminator | Defeat 1,000 enemy units | 15 |
| Sewer Surfer | Locate all cute graffiti in Chapter 7 | 15 |
| Radio Heads | Destroy all ancient radios | 15 |
| Trigger Happy | Trigger 1,000 charged enemies | 15 |
| Walking Library | Find all of Crowley's notes | 30 |
| A Shard a Day... | Complete a Purified Astral Crystal | 15 |
| ...Keeps the Doctor Away | Collect all Purified Astral Shards | 30 |
| Soulmonger | Collect 300,000 Souls | 25 |
| Rebel Yell | Defeat Chapter 2's boss without taking any damage | 20 |
| Denied! | Defeat Chapter 3's boss without allowing it to heal | 30 |
| Speed Dating | Defeat Chapter 6's first boss in less than 100 seconds | 20 |
| My Dog! | Defeat Chapter 6's second boss without allowing him to transform | 30 |
| Cleansing Protocol | Defeat Chapter 8's boss without allowing it to use its tornado attack more than twice | 30 |
| This is Almost Too Much! | Defeat Chapter 9's boss without losing more than 20% of Vanessa's health | 30 |
| Eat-your-own-jutsu | Defeat Chapter 11's boss after making her clones attack her at least once | 20 |
| Can't Touch This | Defeat Chapter 12's first boss without being hit by orb attacks more than three times | 20 |
| Triggered! | Defeat Chapter 12's second boss after triggering him at full charge three or more times | 20 |
| Locked 'n Loaded | Fully upgrade a weapon | 15 |
| Walking Aresenal (Secret) | Fully upgrade all weapons (Secret) | 30 |
| Trainer | Fully upgrade a dog form | 15 |
| Master Trainer (Secret) | Fully upgrade all dog forms (Secret) | 30 |
| Perfection | Achieve a SS rating on any chapter | 10 |
| Garbage Cleaning | Defeat the bosses of Chapters 2 and 3 on Hard Mode | 30 |
| Nothing Personal | Defeat the bosses of Chapter 6 on Hard Mode | 30 |
| Holy Affairs | Defeat the bosses of Chapters 8 and 9 on Hard Mode | 30 |
| Totally Personal | Defeat the bosses of Chapters 11 and 12 on Hard Mode | 30 |
| Infernal Legend | Clear all chapters with S rank or better | 40 |
| Complete Me | Finish the game with 100% completion | 100 |
What others are Reading: