Paradise PC Keyboard Controls
Paradise is a survival video game developed by Aaron Hunt. If you're planning to experience this new survival game, here are the Paradise controls to help you get started.
Paradise Controls
Controls
W A S D – Movement
Q / Tab – Open Crafting Menu
E – Interact or Pick Up
G – Drop Item in Hand
Mouse Wheel Scroll – Change Item in Hand
Left Mouse Button – Use Tool
Right Mouse Button – Aim
Space – Jump
Shift – Sprint
Esc – Menu
Build Mode
Left Mouse Button – Place Structure
Right Mouse Button – Change Structure
Middle Mouse Button – Change Material
R – Rotate Structure
You can also refer to the in-game controls screenshot below: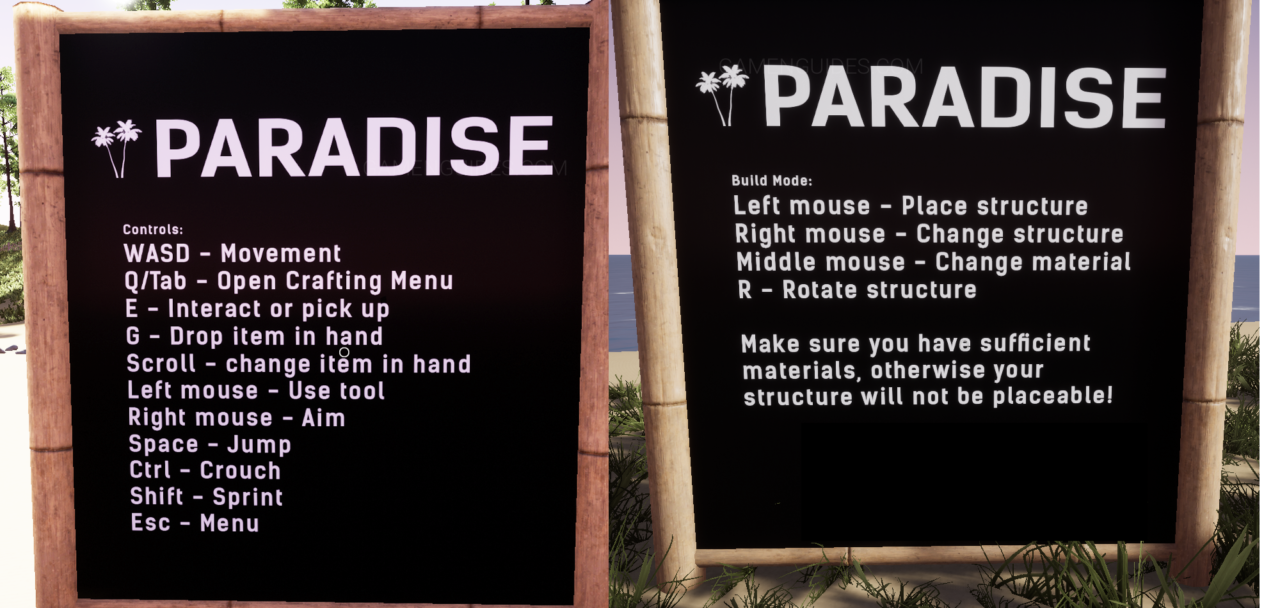 Do you have any suggestions to improve this guide? Please let us know in the comments below.