Record of Youth Plot, Cast, and Episode Guide
September is surely a lucky month for Park Bo Gum, Park So Dam, and Byun Woo Suk's fans as their newest drama show is set to premiere. Their newest drama series titled Record of Youth was directed by Ahn Gil Ho, a well-known director in South Korea due to his successful projects such as Memories of the Alhambra and Watcher. The upcoming Record of You drama series will be broadcasted on tvN and just like the other drama series, it will also be available online.
Record of Youth Plot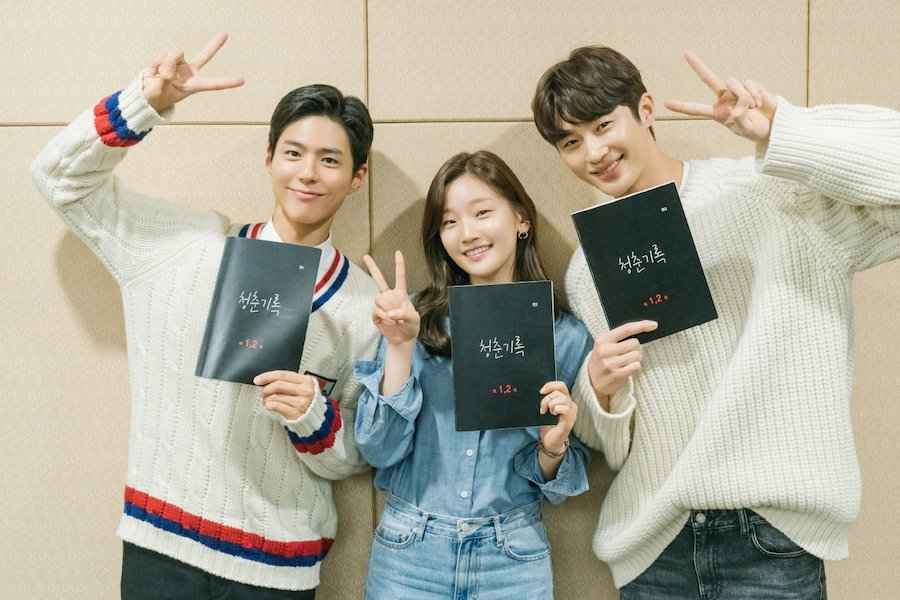 The Record of Youth drama series follows the lives of three young individuals in the fashion industry. Sa Hye Joon is a handsome and smart guy working as a model, but he really wants to be an actor. He tried auditioning for many roles but he was not selected. Meanwhile, he will be meeting Ahn Jung Ha who is working as a make-up artist.
Record of Youth Release Date
Record of Youth will premiere its first episode on September 7, 2020. The new drama series is set to release two new episodes every week which is slated to release every Monday and Tuesday. According to the press release, the Record of Youth drama will be having a total of 16 episodes.
| | |
| --- | --- |
| Episode List | Release Date |
| Record of Youth Episode 1 | September 7, 2020 |
| Record of Youth Episode 2 | September 8, 2020 |
| Record of Youth Episode 3 | September 14, 2020 |
| Record of Youth Episode 4 | September 15, 2020 |
| Record of Youth Episode 5 | September 21, 2020 |
| Record of Youth Episode 6 | September 22, 2020 |
| Record of Youth Episode 7 | September 28, 2020 |
| Record of Youth Episode 8 | September 29, 2020 |
| Record of Youth Episode 9 | October 5, 2020 |
| Record of Youth Episode 10 | October 6, 2020 |
| Record of Youth Episode 11 | October 12, 2020 |
| Record of Youth Episode 12 | October 13, 2020 |
| Record of Youth Episode 13 | October 19, 2020 |
| Record of Youth Episode 14 | October 20, 2020 |
| Record of Youth Episode 15 | October 26, 2020 |
| Record of Youth Episode 16 | October 27, 2020 |
Record of Youth Cast
Main Roles
Park Bo Gum as Sa Hye Joon
Park So Dam as Ahn Jung Ha
Byun Woo Suk as Won Hae Hyo
Supporting Roles
Lee Chang Hoon as Lee Tae Soo
Jo Yoo Jung as Won Hae Na
Kwon Soo Hyun as Kim Jin Woo
Ha Hee Ra as Han Ae Sook
Shin Ae Ra as Kim Yi Young
Han Jin Hee as Sa Min Ki
Park Soo Young as Sa Young Nam
Seo Sang Won as Won Tae Kyeong
Lee Jae Won as Sa Kyeong Joon
Shin Dong Mi as Lee Min Jae
Lee Hae Woon as Production PD
Yang So Min
Park Sung Yun
Jung Min Sung
Jo Ji Seung
Im Ki Hong
Park Se Hyun
Jang Yi Jung
Guest Roles
Seol In Ah as Sa Hye Joon's ex-girlfriend
Kim Hye Yoon
Seo Hyun Jin
Record of Youth Trailer