Roblox Shindo Life Codes October 2023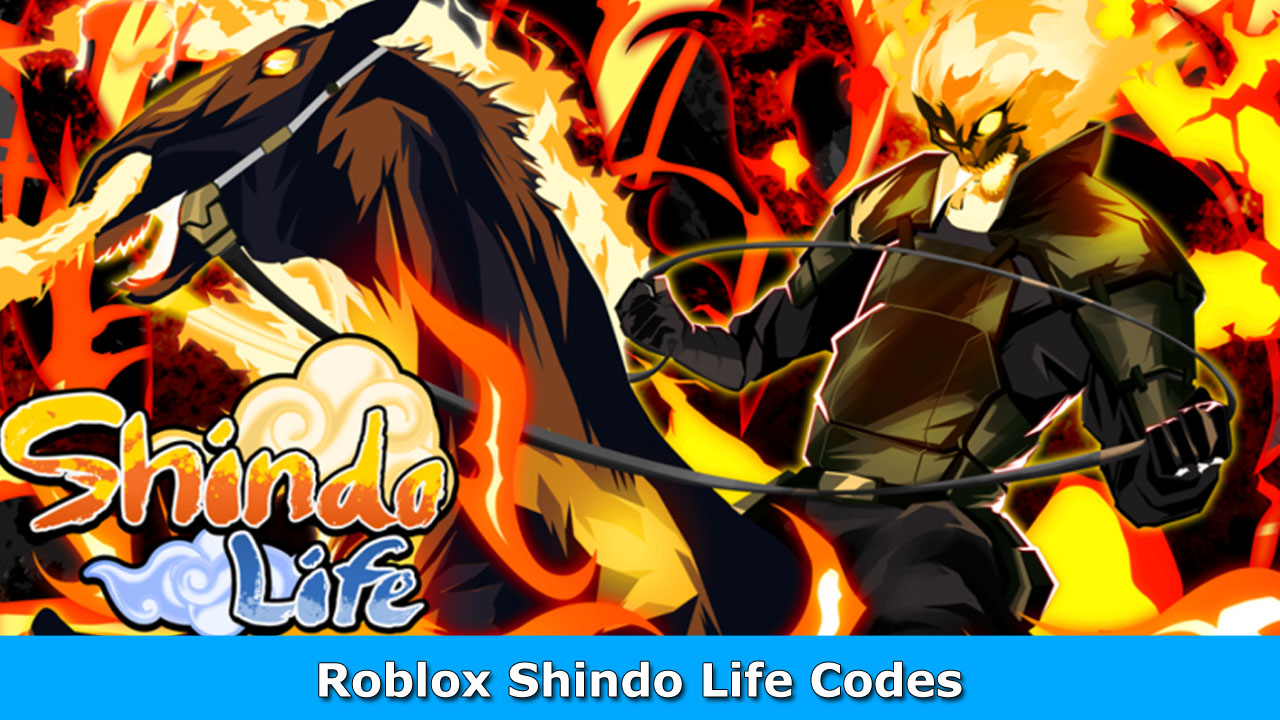 This page will show you the updated list of Roblox Shindo Life codes for the month of October 2023. Be reminded that we are constantly updating this page to give you the latest and active Shindo Life codes.
Shindo Life is a Roblox game created by RELL World. Roblox Shindo Life is one of the action Roblox games in the Roblox community. In the game, you can enjoy the vast world and many game modes while showcasing your Shindo skills. You can also unlock many abilities that you can use to complete every mission and defeat any enemies in front of you.
If you're one of the Roblox Shindo Life players out there who are looking for free items and in-game rewards, this guide will show you the complete list of active Shindo Life codes. You can bookmark this page by clicking Ctrl+D on your keyboard or clicking the Star icon on your browser.
Shindo Life Codes (October 2023 Update)
As mentioned above, you will find the latest Shindo Life codes on this page. Below is the list of active codes that you can redeem in the game. All codes for Roblox Shindo Life listed below are working as of October 3, 2023.
Active Shindo Life Codes
drMorbiusmon! – Free 200 Spins
TenGOkuuu! – Free Spins
TENgunK0! – Free Spins
BigTenGokuMon! – Free Spins
renGOkuuu! – Free Spins
rENgunK0! – Free Spins
BigRenGokuMon! – Free Spins
OGreNganGOKU! – Free 200 Spins
G00DHPg00dLife! – Free 60 Spins and 6,000 RELL Coins
SEnpieBenKai! – Free 30 Spins and 3,000 RELL Coins
BigBenTenGokU! – Free 120 Spins and 12,000 RELL Coins
OGreNganGOKU – Free Spins
Note: As you can see, we no longer have the list of expired Shindo Life codes. We decided to remove the list of expired Shindo Life codes as it is no longer valuable and to avoid any confusion.
All Shindo Life codes are free but only available for a limited period of time. This means that once the Shindo Life codes listed above expire, you will no longer be able to claim the free gifts and rewards in the game. We are keeping Roblox Shindo Life under surveillance to give you the latest and newest codes that they release.
To avoid any Shindo Life code errors, we highly recommend entering the exact letter case as shown above, including the spacing and special characters.
About Roblox Shindo Life
Explore vast worlds, play many game modes, and mini-games. Battle various types of creatures known as spirits. Unlock and randomize many abilities, and awakens. Battle bosses for their unique Bloodlines and Abilities. Rank up and further your skill under mentors. Your Shindo adventure awaits!
Check out the official Roblox page of Shindo Life here.