Roblox Speed Draw Codes October 2023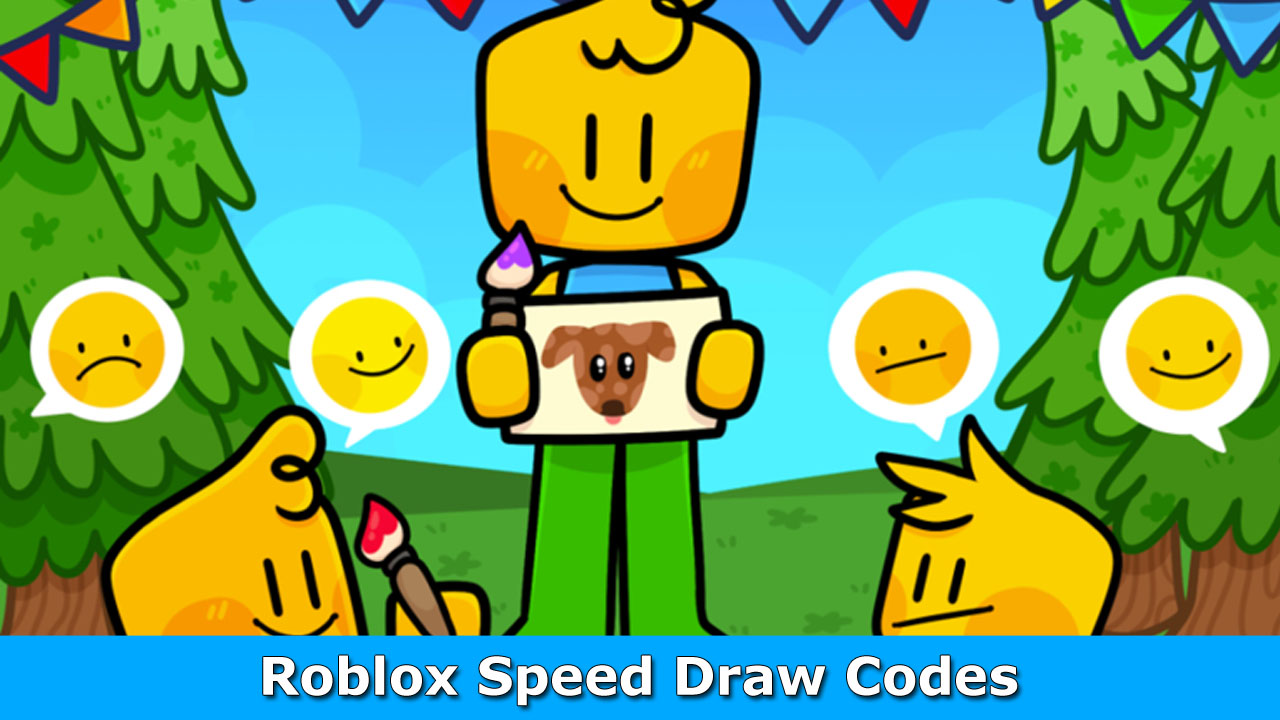 This page will show you the updated list of Roblox Speed Draw! codes for the month of October 2023. Be reminded that we are constantly updating this page to give you the latest and active Speed Draw codes.
Speed Draw! is a Roblox game created by Studio Giraffe. While the Speed Draw was just released last July 2021, its total active players have been rapidly growing each day. Speed Draw is one of the competitive drawing games in the Roblox community. You can challenge anyone, including your friends, to create the coolest art in town.
If you're one of the Roblox Speed Draw players out there who are looking for free items and in-game rewards, this guide will show you the complete list of active Speed Draw codes. You can bookmark this page by clicking Ctrl+D on your keyboard or clicking the Star icon on your browser.
Speed Draw Codes
As mentioned above, you will find the latest Speed Draw codes on this page. Below is the list of active codes that you can redeem in the game.
Active Speed Draw Codes
NO ACTIVE CODES – Unfortunately, Studio Giraffe hasn't released any codes for the game. However, they promised to release one once they reached 25,000 likes on Roblox. We will be updating this page once a new code is released.
Expired Speed Draw Codes
There are currently no expired Speed Draw codes found.
Speed Draw codes are free but only available for a limited period of time. This means that once the Speed Draw codes listed above expires, you will no longer be able to claim the free gift and rewards in the game. We are keeping Roblox Speed Draw under surveillance to give you the latest and newest codes that they release.
To avoid any Speed Draw code errors, we highly recommend entering the exact letter case as shown above, including the spacing and special characters.
About Roblox Speed Draw
The competitive drawing game with a fun, multiplayer twist. The clock is ticking, and it's time to Speed Draw! Challenge your friends to make the coolest artwork! Become a pro artist!
Check out the official Roblox page of Speed Draw here.