Rolling Line – How to Run on PC Without SteamVR
How to play the game in PC mode without SteamVR auto launching.
Disabling SteamVR
If you have a VR headset connected to your PC then you will notice that SteamVR auto-launches regardless of whether you launch the PC or VR version of the game (even though the game correctly ignores or uses the headset based on your chosen play mode).
Please note, if you don't have SteamVR installed, or a VR headset connected, then this won't affect you at all!
If you want to play on PC without SteamVR launching, then simply run the launch option called "Disable SteamVR auto launch".
This will make some adjustments to make sure that SteamVR will no longer launch, no matter how you run the game.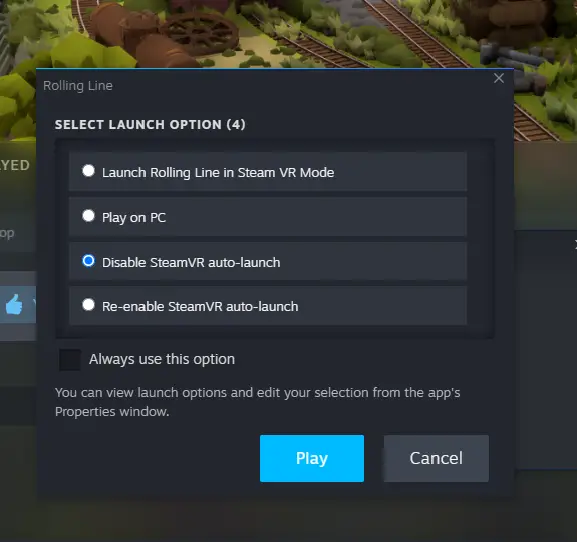 You will see a command window pop up that looks like this:

You can exit out of this window and then run the game as normal using the standard launch option.
What this has basically done is force disable SteamVR from launching alongside the game, so running the game as normal will no longer auto-launch SteamVR.
If you want to play in VR again, simply run the other launch option for "Re-enable SteamVR auto launch"
This guide about
Rolling Line
was written by
Franks
. You can visit the original publication from this
link
. If you have any concern about this guide, please don't hesitate to reach us
here
.