Rubber Bandits PC Keyboard and Gamepad Controls
Flashbulb has officially released Rubber Bandits. If you're planning to join the fun of this new multiplayer game, here are the Rubber Bandits controls to help you get started.
Rubber Bandits Controls
By default, here are the Rubber Bandits keybindings:
W A S D – Movement
Space – Jump
Left Mouse Button – Attack
Right Mouse Button – Pick Up + Throw (Hold)
Enter – Chat
Apart from the listed controls above, you can also play the game online or offline. If you're playing offline, you can use the other keyboard keys for the in-game actions:
Arrow Keys – Movement
Shift – Jump
, – Attack
. – Pick Up + Throw (Hold)
For gamepad controls, check out the following button bindings below:
Left Stick – Movement
A – Jump
X – Attack
B – Pick Up + Throw (Hold)
You can also refer to the in-game controls screenshot below: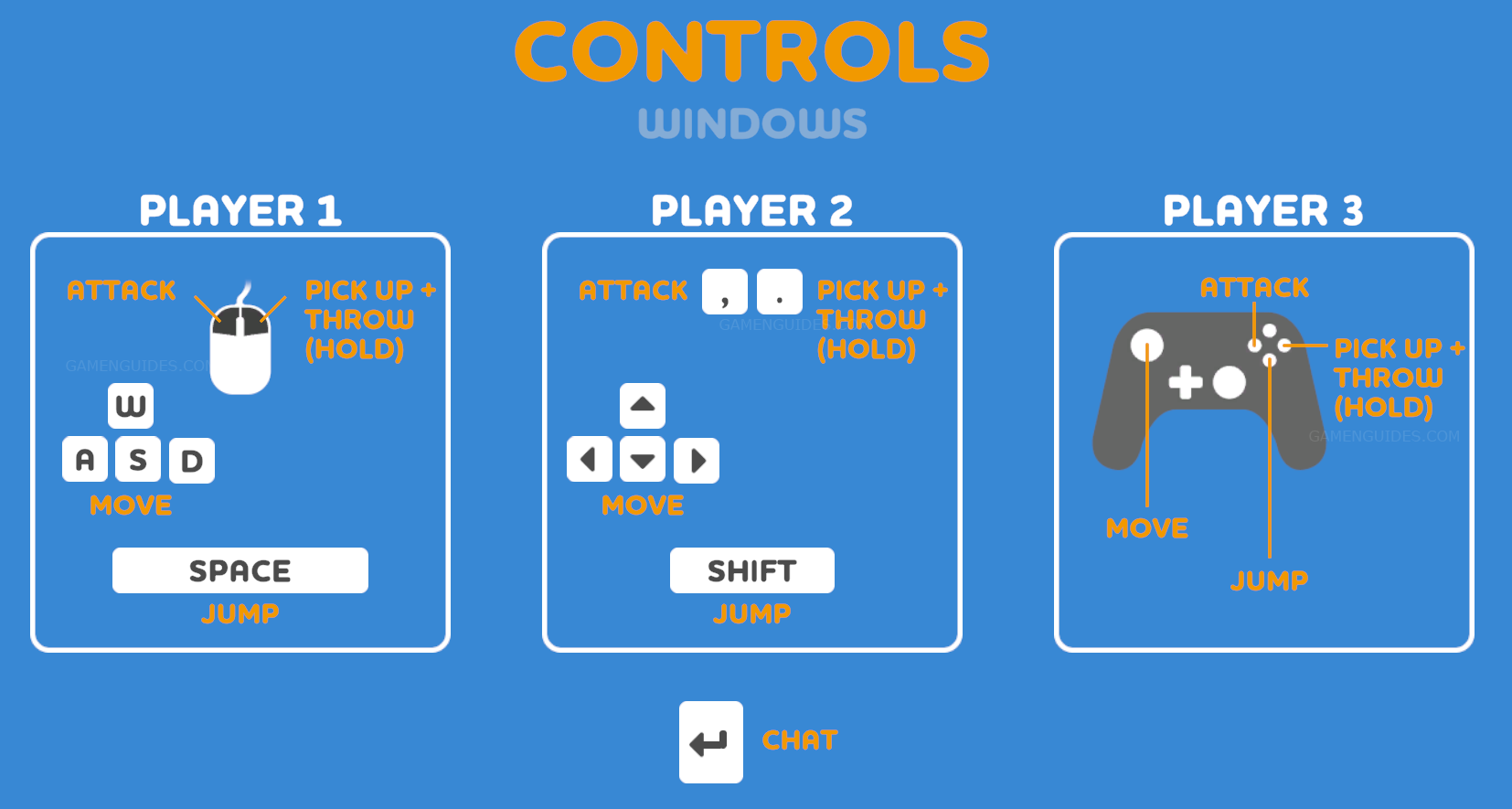 Did we miss any Rubber Bandits keybindings? Let us know in the comments below.