Developer Facepunch Studios has finally rolled out the newest Rust Easter Event update for PC. This new event brings Easter activities such as egg basket, easter items collection, and more.
In addition to the Easter event, the update also includes fixes to address most of the reported bugs. Below are the detailed Rust Easter Event features and other changes in the game.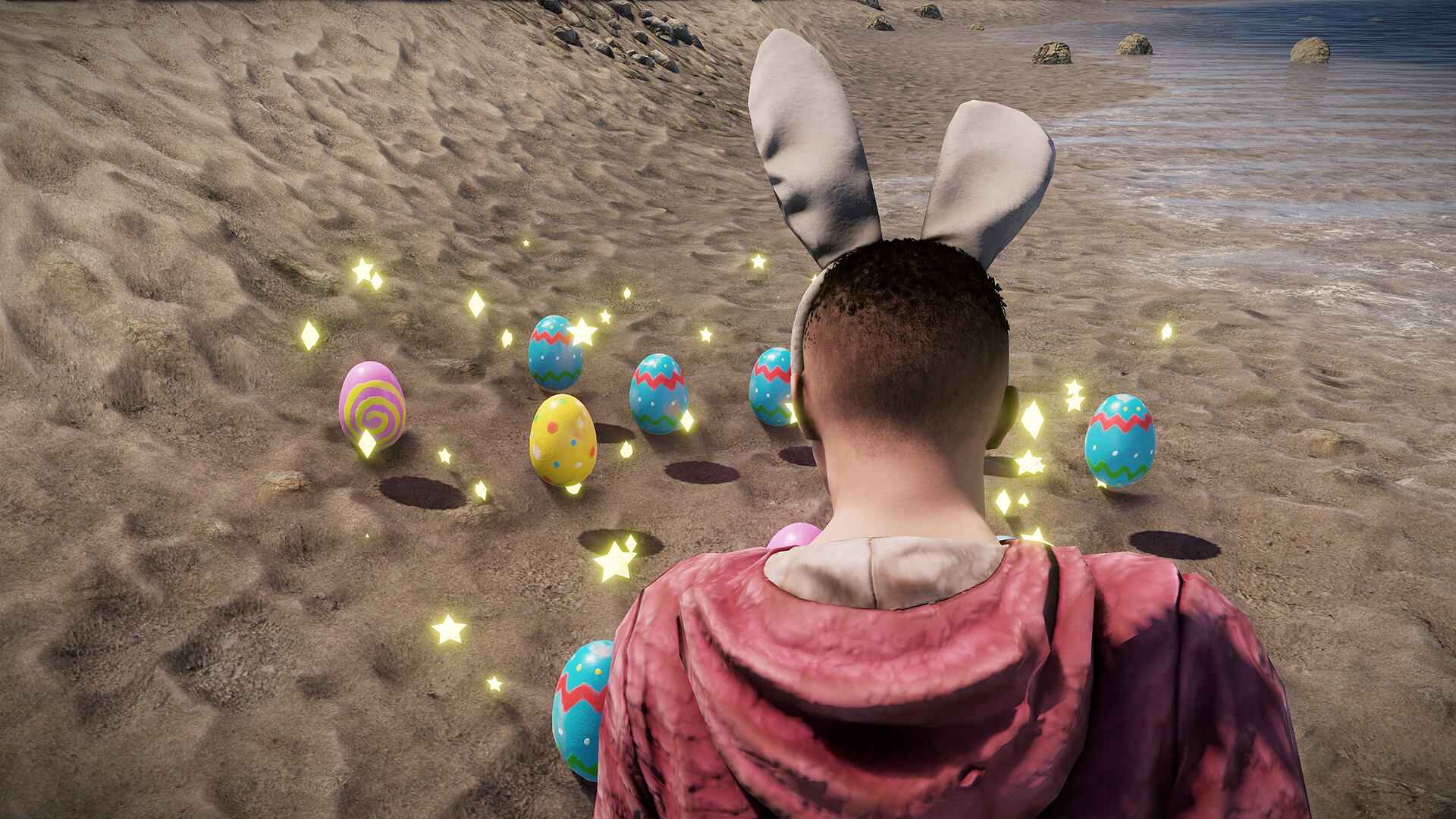 Rust Easter Event 2020
Easter Egg Hunt
Everyday, players will have a total of 3 minutes to collect as many as eggs as they can. Top 3 players who got the most eggs will receive a special reward exclusive during the event.
Collectible Eggs
Similar to the Rust Christmas Evet, there will be collectible eggs that can be gathered, upgraded, and opened for an amazing prize.
Egg Basket
Equip the exclusive Easter basket and you will able to pick up eggs instantaneously instead of waiting for a few seconds. This is a must if you want to be an Easter egg hunter and win the first prize.
Bunny Ears and Onesie
This is not just an article of ordinary clothing. Equip the bunny gear and you will be able to increase your egg vision, which will allow you to spot eggs from a far distance.
Other Update Changes
 Enabled Easter Event
 Added Nest Hat item
Added Rustigé Egg – Ivory item
Added Rustigé Egg – Purple item
Fixed being unable to use teleport2owneditem when the player is offline+dead (provide a steamID instead) (admins)
Fixed teleporting to random AI when using teleport when a player was not found (admins)
Fixed teleport2me teleporting a random bot sometimes when the player was not found (admins)
Updated Facepunch branding
Added teleport2marker to teleport you to your marker point on the map (admins)
Ceiling light now casts light two floors down for plants
Sprinkler now waters plants two floors down