Want to start fixing some ships and earn money in Ship Graveyard Simulator? If yes, here are the Ship Graveyard Simulator controls to help you get started. Just like any other game, you can change the default keys to your desired keys by going to the settings section of Ship Graveyard Simulator.
Ship Graveyard Simulator Controls
Forward – W
Left – A
Backward – S
Right – D
Jump – Spacebar
Handbrake – Spacebar
Crouch – Left Ctrl
Sprint – Left Shift
Primary Action – Left Mouse Button
Secondary Action – Right Mouse Button
Use – E
Inventory – Tab
Skill Tree – U
Tools – Q
Flashlight – F
Headlights – F
Camera (car) – C
You can also refer to the controls screenshot taken from the game itself.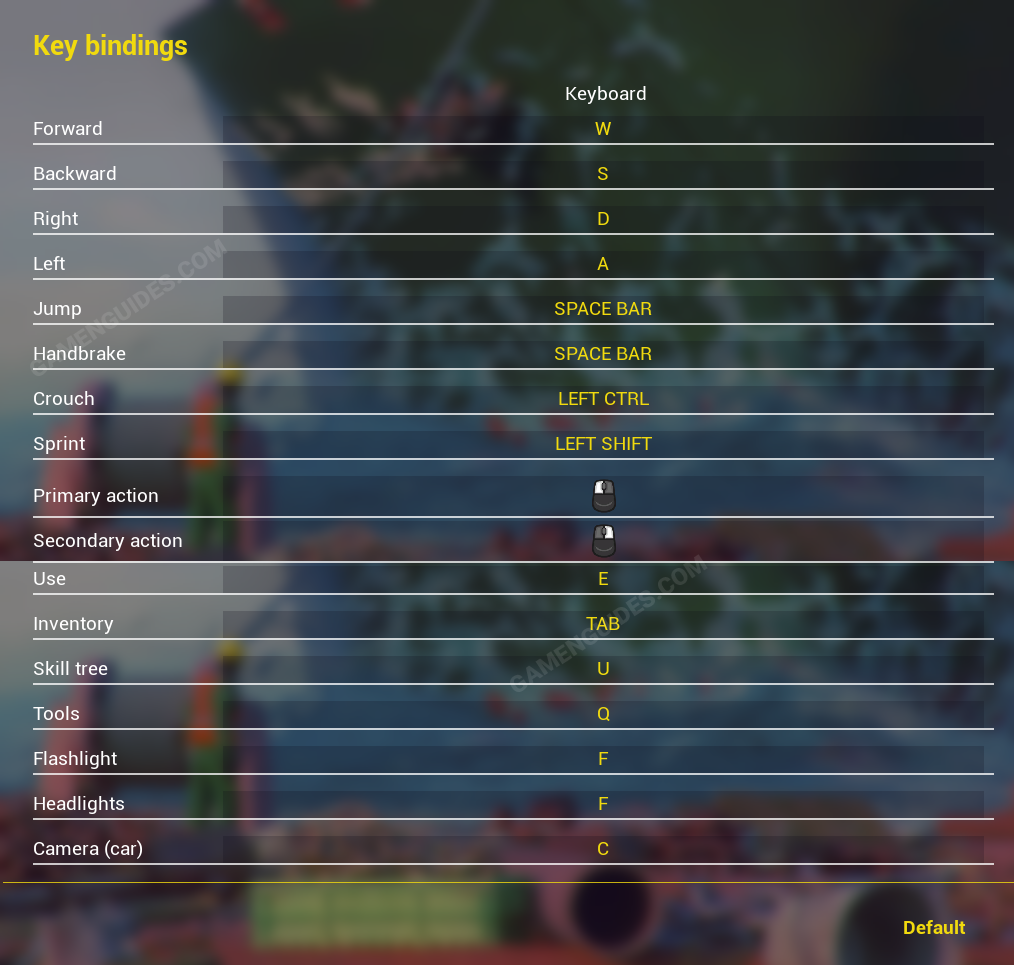 Did we miss any Ship Graveyard Simulator keybinding? Make sure to let us know by leaving your suggestions and feedback below.