Skullgirls 2nd Encore – Beginner's Guide to Valentine
This guide hopes to give you the best advice and ideas to play Valentine. We will be covering the movesets, techniques, combos, resets, burst baits, momentum, team synergy, and more! will also give credit to sources like Lex for the Valentine Compendium (Combos, Resets, and Burst Baits).
Introduction
Valentine is a fast rush down archetype with a bait and punish playstyle. She can move across the screen in a matter of seconds with her fast bypasses and throw out 3 types of vials that give poison damage, hit stun, and input delay. She works best with a team that either gives her enough time to load vials or characters that keep her safe in the air with DPs or projectiles like rob fortunes beams. The top Valentine players demonstrate how to play her best as a point character using assist giving her time to load up vials and setting up for some nasty mix-ups and poison damage. She is really great at evading moves and get herself out of situations midscream with her back dash and double jumps.
Pros
The best mobile character in the game
Good rush down character with bait and punish playstyle
point character for assist using
level 5 can resurrect any dead team character

Big boobas
Cons
No invincible reversal
Needs setups to load vials
Big band can heavily counter her air mobility forcing her to play extremely passive
Slow raw tag move
I will be referring moves in this notation so if you are new to fighting games this is what im referring to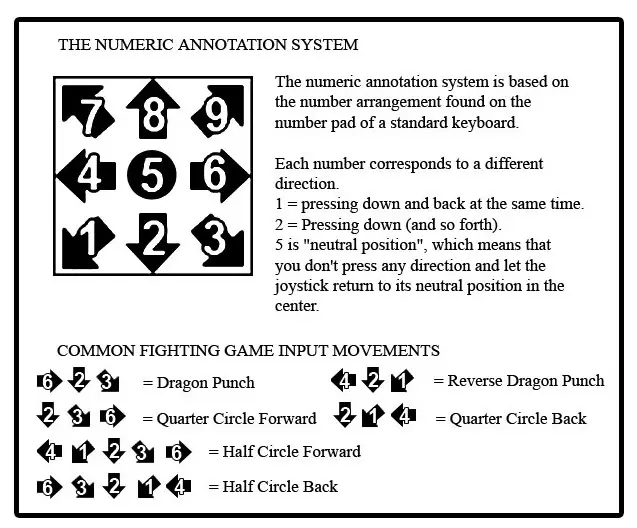 Moveset
Standing Light Punch
Standing Medium Punch
Standing Heavy Punch
Standing Light Kick
Standing Medium Kick
Standing Heavy Kick
Crouching Light Punch
Moveset (continued)
Crouching Medium Punch
Crouching Heavy Punch
Crouching Light Kick
Crouching Medium Kick
Crouching Heavy Kick
Jumping Light Punch
Jumping Medium Punch
Jumping Heavy Punch
Jumping Light Kick
Moveset (continued pt 2)
Jumping Medium Kick
Valentine propels herself with a 2 hitting kick
starting frame: 12
on block: -3
This is your main tool to give yourself a boost of forward momentum in the air. It keeps you up in the air longer and gives you better positions in the air to throw dead cross. Use this move a lot when rushing down peacock spammers and robo-fortune players. a good mixup you can do with j.mk is to cancel the 2nd hit to j.hp. you can do this in back dash air dash overhead and you can do it after air bypass combos to mx up in the air.
Jumping Heavy Kick
Valentine uses a body bag to attack the opponent in 2 hits
starting frame: 17
on block: -18
This move is good for catching assists and opponents who really love being in the air which would most likely be painwheel and filia. Keep in mind tho that the start up is slow so try using j.mk or j.lp to j.hk then bypass. when hitting on block try doing back diagonal jump j.lp to j.hk to keep yourself safe while hitting the opponent still. You can also cancel the second hit of j.hk to reset with your hearts content like a grab for example.
Throw/Air Throw
Valentine grabs the opponent rendering them unconscious
starting frame: 7
Whats really great about ground throw is that it lets you set up a vial while using assist, gives you enough time to think about what your punish will be. Running grab assist is really good as well. For air grab to get any conversion out of it you either have to do level 1 air Checkmate Incision then bypass or have a loaded vial 236lp to light kick bypass, the timing is really strict tho.
---
Techniques
2369(k) (dragon kick motion input) bypass This is the fastest version of bypass and if you punish opponents setting up like peacock throwing bombs, squiggly charging, robo-fortune beam, and Beowulf charging you can get a punish from almost fullscreen.
Backdash -> forward dash -> any aerial button Amazing to mix up grounded opponents, A good aerial to do with this techinque is j.mk (x1) and cancel it with j.khp to fast fall. The video explains some examples you can do with this. If parasoul is near you spamming napalm you can do instant back dash air dash j.mp to punish, might not work all the time if she does napalm pillar.
s.hp then input 214(p) before she swings forward Good to give yourself distance if you call out a forward moving assist or want to gain extra distance after you have performed a burst bait.
Heavy bypass to counter level 2 Use this rarely if you want to hard read your opponent and gain yourself a free combo or whatever your heart contents.
Combos & BnBs
BnB Midscreen
(Note: After the last j.hk you can throw loaded vial or after s.hp)
c.lk -> c.mk (2x) -> c.hp -> j.hp -> j.hk -> 236(hk) -> 236(mk) -> air dash -> j.mp -> j.hk -> j,lp -> j.mp -> j.hk -> air dash -> j.mk (x1) -> j.hp (fast fall) -> s.lp (x3) -> s.lk -> s.mp (x2) -> s.mk (x2) -> s.hp -> 236(hk) bypass -> EKG flatliner
BnB Corner
(note: you can throw loaded vial after the last j.hp)
c.lk -> c.mk -> c.hp -> j.hp -> j.mp -> j.hp -> j.lp -> j.mp -> j.hp -> j.lk -> j.mp -> j.hp -> s.lp (3x) -> s.lk -> s.mp (2x) -> s.mk -> s.hp -> 236(hk) heavy bypass -> EKG flatliner
BnB Corner for heavy characters
c.lk -> c.mk -> c.hp -> j.hp -> j.hk -> 236(mk) bypass -> jump back -> j.hk -> j.mp -> j,hp -> j.lp -> j.mp -> j.hp -> s.lp (3x) s.lk -> s.mp -> s.mk -> s.hp -> 236(hk) bypass -> EKG flatliner
Air Grab Combo
air grab -> Checkmate Incision -> 236(hk) bypass -> s.lk -> s.hp -> j.hk -> j.mp -> j.hp -> j.lp -> j.mp -> j.hk -> j.mk (1x) -> j.hp (fast fall) -> s.lp (3x) -> s.lk -> s.mp (2x) -> c.mk -> s.hp -> 236(hk) bypass -> EKG flatliner
This guide about
Skullgirls 2nd Encore
was written by
Meta Moyai
. You can visit the original publication from this
link
. If you have any concerns about this guide, please don't hesitate to reach us
here
.