Squirrelmageddon! PC Keyboard Controls
If you're one of the fans who love squirrels and wave shooter games, Squirrelmageddon game is for you. Here, you will be able to learn the Squirrelmageddon! controls to help you get started.
Squirrelmageddon! Controls
Movement – W A S D
Use, pickup, or revive – F
Toggle paraglider – Q
Jump – Spacebar
Crouch – Left Ctrl
Sprint – Left Shift
Fire –Left Mouse Button
Aim – Right Mouse Button
Switch camera view – E
Toggle flashlight – T
You can also refer to the Squirrelmageddon! keybindings screen below: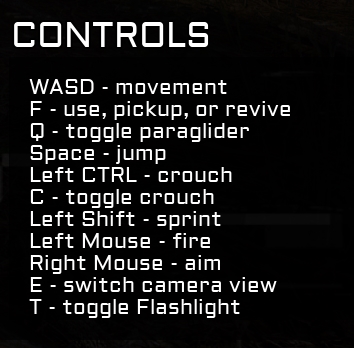 Did we miss any Squirrelmageddon keyboard controls? Help us improve this guide by leaving your feedback and suggestions below.