Star Wars Jedi Survivor has been highly anticipated and is now available for download. However, the current state of the PC version of the game is not entirely playable. Nonetheless, fans are making an effort to enjoy the game to the best of their abilities.
When playing the game, players may need to locate two of the most common technical items – the Save and Configuration files. However, finding these files can be a challenging task that requires an excellent understanding of navigating PC drives. The good news is that we have done the hard work for you. This guide will assist you in finding the location of your Jedi Survivor save game files on your PC.
Star Wars Jedi: Survivor Save Game Location
By default, the Star Wars Jedi Survivor Save files can be found in the following location:
C:\Users\<Username>\Saved Games\Respawn\JediSurvivor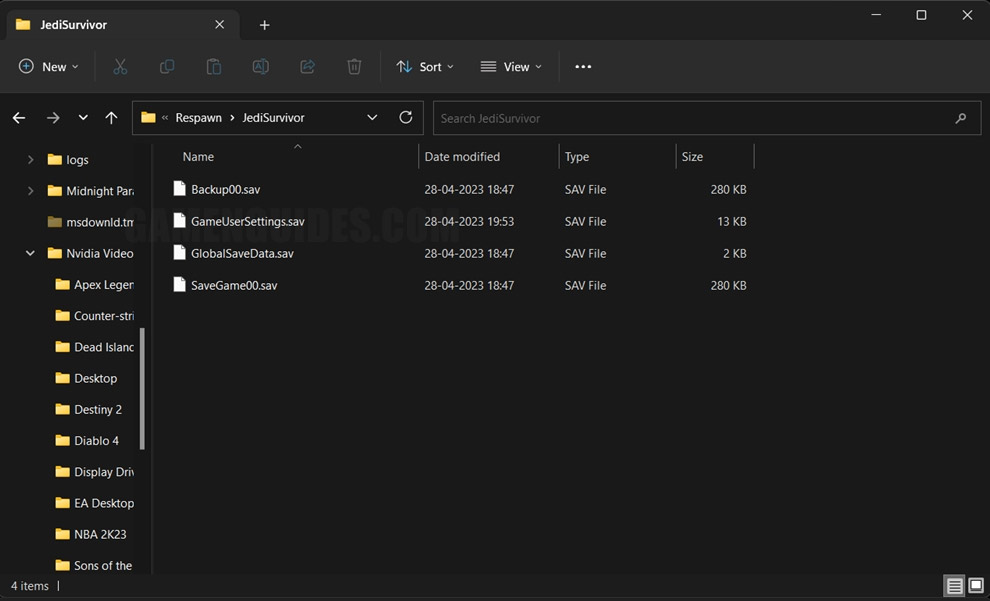 At this location, you should be able to locate approximately four files: SaveGame00, GlobalSaveData, GameUserSettings, and Backup00. These four files are your save files.