A List of all chicken related cosmetics as of 6/8/2023 that I could find in-game. I will go over how to get these cosmetics too, also things like the turkey will not be included, I only care for CHICKEN.
Breeds
First off we have the breeds, the bread and butter of chicken kind, the Chicken and BBQ sau- yeah I dunno where I was going with that
Basic Chicken – 100 Chicken DNA 24 S. Serum – Where it all starts, the classic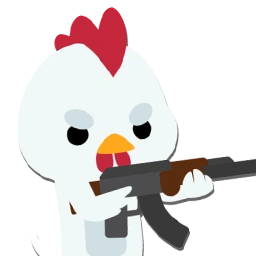 Orange Chicken – 150 Chicken DNA 38 S. Serum – Slightly Pre-Cooked chicken, I like him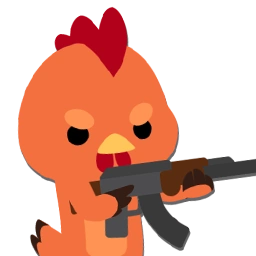 Black Chicken – 200 Chicken DNA 52 S. Serum – The Evil Twin
Spicy Chicken – 210 Chicken DNA 55 S. Serum – I can't tell you how many times I got spicy chicken at taco bell, I have a grudge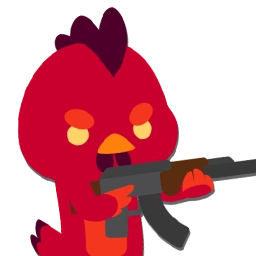 Chick Chicken – 225 Chicken DNA 65 S. Serum – Yes I'm aware it's just chick I'm still adding chicken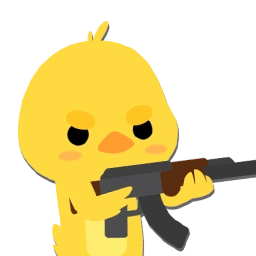 Fried Chicken – 300 Chicken DNA 78 S. Serum – Is it bad I use the fried chicken for summer sets?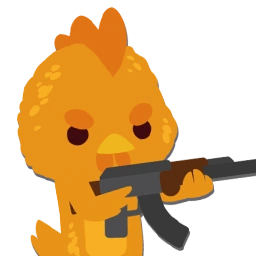 tEchIcallly if you want the extras, The Rooster, Turkey, and… *squints* Turducken?
Yeah I dunno either m8
Hats
Yeah, uh, this was a sad section, I only found a grand total of one hat, either way
Chicken Comb – Super Animal Pass 5 – Ah yes I sure love playing as a Dove with this on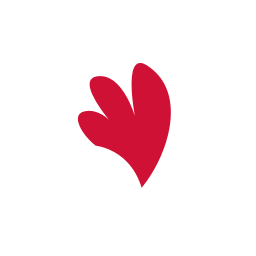 No, the red mowhawk doesn't count, don't ask
Neckwear
As of the creation of this guide there is currently no neck wear, I like the white apron ig but yeaaaaaaaaaaaaaaaaaaaaaaaaaaaaaaaaaaah nothin.
Eyewear
Sadly only one cosmetic here too, but I think it's one of the best eyewear in the game thankfully.
Egg Sleeping Mask – Super Animal Pass 5 – Wear the, uh, melted eggs of your enemies, yeah that's harsh
Outfits
Ah the section with the most cosmetics in the game, thankfully this is backed up by having chicken cosmetics!
Chicken Suit – Super Animal Pass 5 – It took me 8 hours to notice this was a cosmetic
wait what do you mean there was only 1-
Facial Hair?
I forgot this is a cosmetic slot sorry mate
Umbrellas
I'm going to have to give a special thanks to this streamer for GIVING ME, A UMBRELLA, THANK YOU
Egg Umbrella – Northernlion Streamer Item – Thank you for feeding my weird obession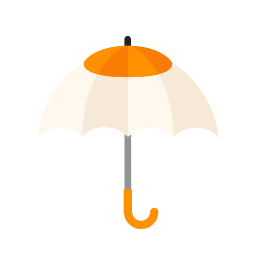 Graves
Next up we ha-… uh oh
Chicken Nugget Gravestone – Super Animal Pass 5 – oh dear
Chicken Dinner Gravestone – Winner Winner Chicken Dinner (Win as a chicken) – I forgot about this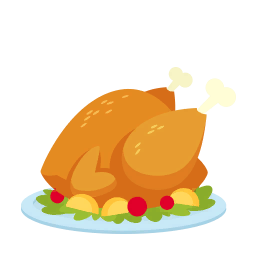 Death Explosions
Sadly none, however maybe they should add chicken feathers? Doesn't the bawking dead have that for their jumps? Been too long.
Melee
And then to end this (I hope) we have the melee weapons!
Chicken Dumstick – Super Animal Pass 5 – Imagine a chicken beating another chicken with a chicken while holding a chicken, yup, I'm losing my marbles.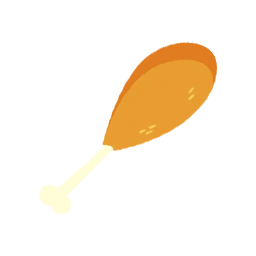 Rubber Chicken – Super Animal Pass 3 – I haven't had this hit me yet but I hope it makes the funny sounds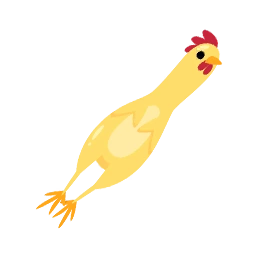 Weapons
Sadly no weapon skins, and no I'm not going to go over every single BCG, I have some self respect.
This guide about
Super Animal Royale
was written by
✞ Phoebe 呪
. You can visit the original publication from this
link
. If you have any concerns about this guide, please don't hesitate to reach us
here
.