The Darkest Tales PC Keyboard and Gamepad Controls
The Darkest Tales is an action-adventure game developed by Trinity Team. If you're planning to help the teddy bear rescue Alicia, here are the default The Darkest Tales controls to help you get started.
The Darkest Tales Controls
Keyboard
W A S D – Movement
Arrow Keys – Aim
Left Mouse Button – Attack
Right Mouse Button – Grappling Hook
Spacebar – Jump
Shift – Dash
Alt – Grappling Hook
W – Open Portal
Esc – Pause
Ctrl – Attack
E – Heavy Attack
C – Fire
H – Heal
F – Magic Charge
Also, you can refer to the in-game keyboard controls preview below: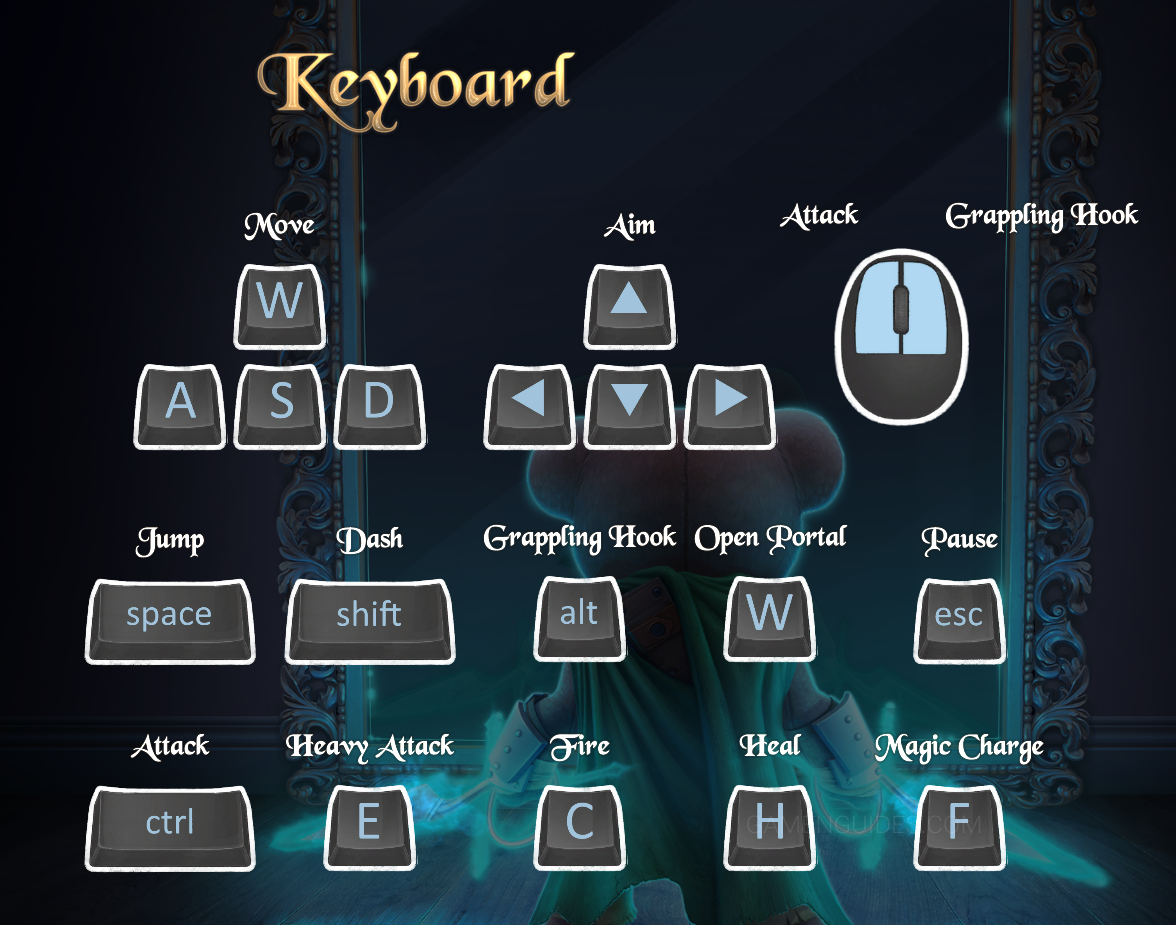 Gamepad
Left Stick – Movement
Right Stick – Aim
X – Attack
B – Heavy Attack
A – Jump
Y – Grappling Hook
RB – Dash
RT – Fire
LB – Heal
LT – Magic Charge
D-Pad Up – Open Portal
Menu Button – Skill Menu
View Button – Pause
Check out the gamepad controls screenshot below: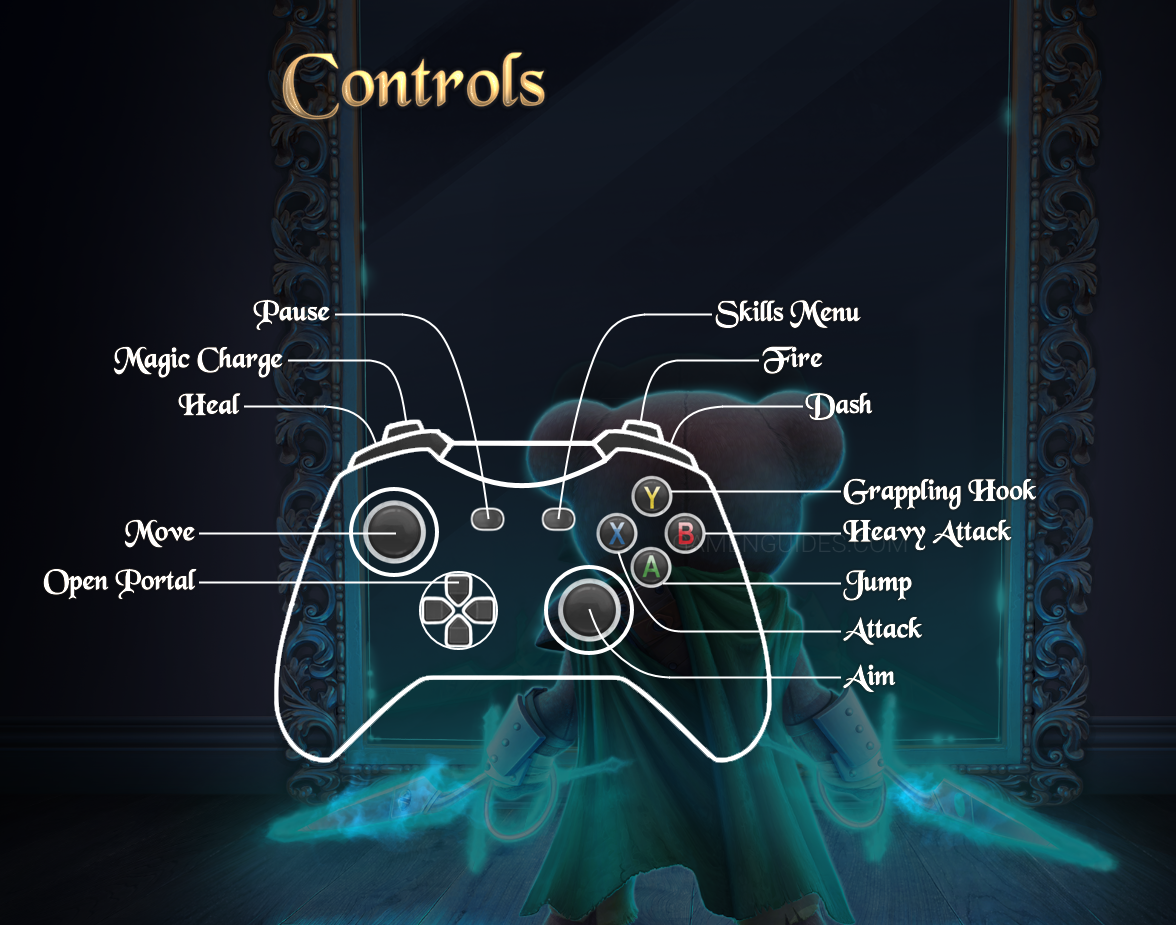 Did we miss any The Darkest Tales keybindings? Help us improve this guide by leaving your suggestions and feedback below.