The God of High School Anime Full Casts and Staffs Revealed
Following the anime adaptation reveal last month, Crunchyroll has shared more details of the upcoming The God of High School anime series.
The God of High School is based on a Webtoon series created by Yong-Je Park. With the amazing and detailed artwork and storyline, the Webtoon has been acknowledged as one of the greatest hit.
Crunchyroll has picked up the series and confirmed that there will be an anime adaptation of The God of High School. But before the new anime series premieres, check out the list of casts and staffs that will be making the series more epic.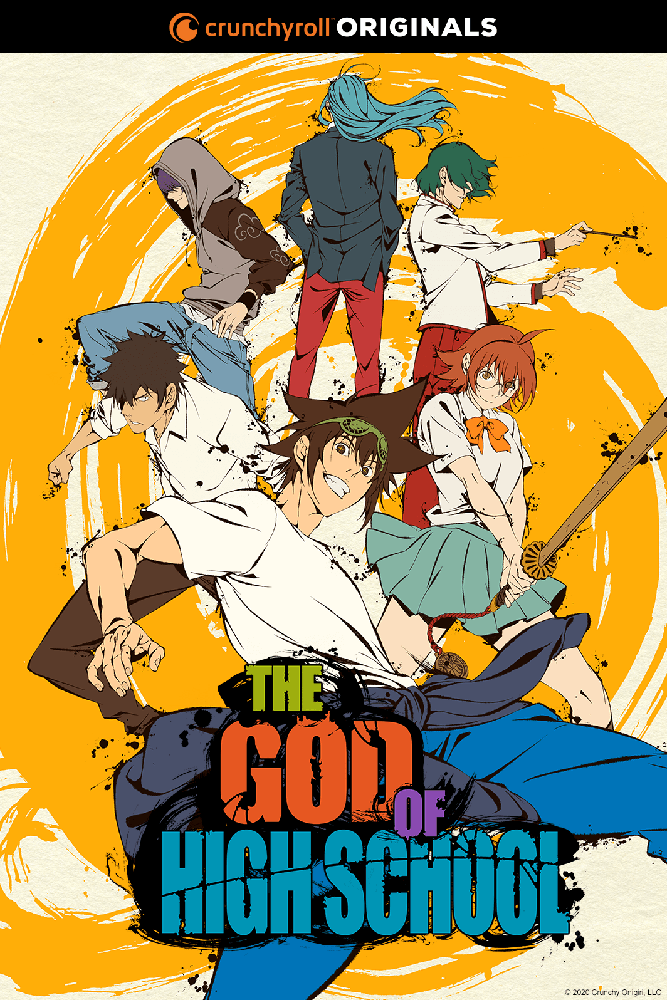 The God of High School Casts
Jin Mori: Tatsumaru Tachibana (Toratarou Kobayashi in Case File nº221: Kabukicho)
Han Daewi: Kentaro Kumagai (Haruhiko Takase in Tsuredure Children, Theo Cornaro in Record of Grancrest War)
Yoo Mira:  Ayaka Ohashi (Ran Shibuki in Aikatsu!, Aki Adagaki in Masamune-kun's Revenge)
Park Mujin: Daisuke Namikawa (Hisoka in Hunter x Hunter)
Gang Manseok: Tomokazu Sugita (Gintoki in Gintama)
Commissioner O: Yuki Kaida (Taro in Hanaukyo Maid Team)
Commissioner P: Asami Tano (Nori in Sword Art Online II)
Commissioner Q: Kenji Hamada (Enishi in Hanasaku Iroha)
Commissioner R: Chikahiro Kobayashi (Legoshi in BEASTARS)
Announcer T: Tomokazu Seki (Kyo Soma in Fruits Basket)
The God of High School Staffs
Created by Yongje Park
Director: Sunghoo Park (GARO -VANISHING LINE-)
Series composition: Kiyoko Yoshimura
Character design: Manabu Akita (key animation on Kakegurui, Terror in Resonance, Rage of Bahamut, and more)
Art director: Kuniko Iwatani/Sachiko Nishiguchi
Color Coordination: Ami Kutsuna
Director of photography: Shigeki Asakawa (Hunter x Hunter: Phantom Rouge, Devils' Line)
Editing: Satoshi Aihara
Music: Arisa Okehazama
Sound director: Kisuke Koizumi
Sound effects: Katsuhiro Nakano
Music producer: Yoshiki Kobayashi
Animation by MAPPA (Yuri!!! on ICE, Rage of Bahamut, Dororo)
Management by SOLA ENTERTAINMENT
Produced by Crunchyroll
Source: Press Release