Tower of God Sees Bam Forming an Unexpected Alliance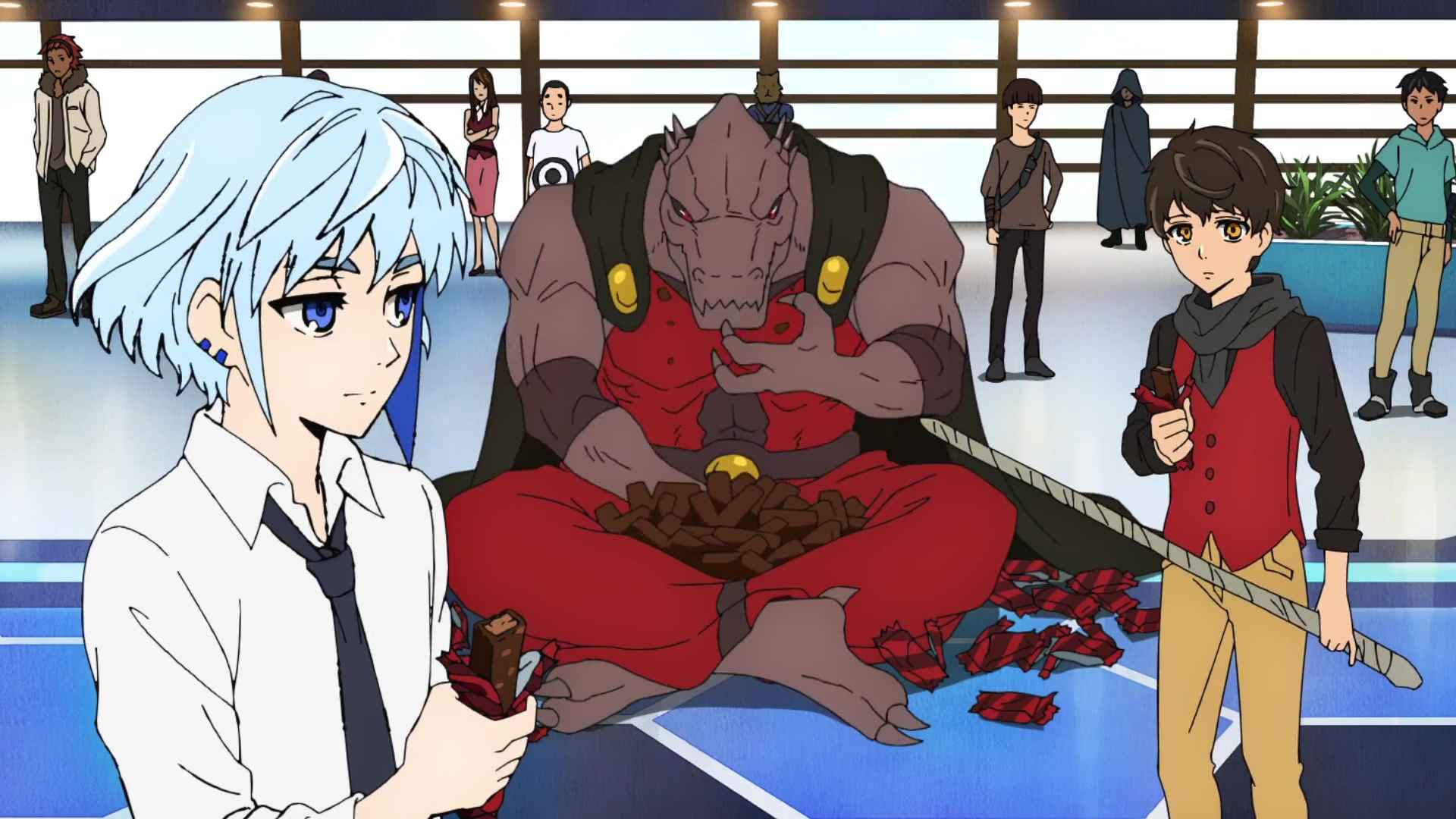 As the story continues in Kami no Tou: Tower of God Episode 2, Bam has finally got someone he can rely on as he climbed the tower. While trying to escape and hide from the hunter, Rak surprised them with an attack. Thankfully, Khun managed to raise his guard and defend themselves.
Things are getting bad for Bam and Khun until the cube came in to announce the result of the deathmatch. According to the announcer, the players have been whittled down to 200 and anyone who continues to fight will fail the test. This pushes Rak not to continue attacking Bam and Khun.
The test in level 2 still continues as the cube revealed they need to find two players to pass the final process. Bam, Khun, and Rak are in the same place but the giant non-alligator refused to team up with them, insisting that they are his prey.
Rak still continues to ask Bam to fight him but the boy refused and decided to leave and find another player. However, Rak doesn't want to let go of them and decides to force Bam to fight him. Only a few seconds left but Bam and Khun haven't found anyone yet.
Rak is still furious tried to attack Bam. To pass the test, Khun makes his move and jumps to the hunter's broad body and covered its eyes with his cape. Bam quickly picked up Black March and evades Rak's attack. Just before the time runs out, Bam leaps into Rak's arm. The three have managed to pass the test and they are now allies.
Tower of God Episode 2. From start to finish it kept a good pace. Shibisu, khun and Lero-Ro were the highlight characters for me. Im happy with the way shinsu looks and it only gets me more hyped to see how the rest of the season will do. Overall 10/10, cant for episode 3! pic.twitter.com/EAihADazmA

— luca (@Lucagotthechips) April 8, 2020
Upon passing the second test, they meet the Lero-Ro, the test administrator. Lero-Ro unleashes a tidal wave inside the room which pushes the other players backward except for Bam. Lero-Ro said that anyone who can't pass the tidal wall is not worth it to continue to the 3rd level. Khun and Rak observed the other players and later on walked through the barrier without any problem.
What do you think will happen with the alliance between Bam, Khun, and Rak? Will they be good friends on the next floor?