Truck and Logistics Simulator Early Access Now Available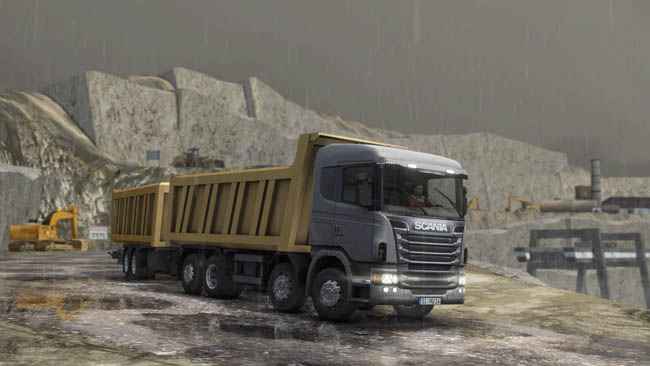 Aerosoft's vehicle simulation game titled Truck and Logistic Simulator is now available for early access. Starting today, June 23rd, players will be able to download and play the game before its official release.
During the early access of Truck and Logistic Simulator, the price will be at $19.99 USD. Of course, the price will be a bit higher once the game launches. Along with the official game launch, more features will be added in the game.
While Truck and Logistic Simulator is still in the early stage, the developer has promised that the game version is fully working including the cross-platform feature and more than 1,000 missions. With the huge number of missions in the game, all progress that will be made in your account will also be available once the game launches. As for how long will be the early access, Aerosoft stated that it will go for 6 to 12 months.
In case you're planning to play the game, check the game requirements below.
Truck and Logistic Simulator System Requirements
Minimum Requirements
OS: Windows Vista/7/8/10
Processor: Double Core 2 GHz or better
Memory: 4 GB RAM
Graphics: Intel HD 520, Nvidia GT 730, AMD R7 240 or better
DirectX: Version 11
Recommended Requirements
OS: Windows Vista/7/8/10
Processor: I5-8400 or AMD Ryzen 5 2600
Memory: 8 GB RAM
Graphics: GTX 1050 or RX560
DirectX: Version 11
What others are Reading: