Watch Dogs: Legion – City of London Oppression Defiance Challenges
In this Watch Dogs: Legion guide, you will be able to learn on where and how to complete all the oppression defiance challenges in the City of London.
In the City of London, there are three oppression challenges that players need to finish. Completing these challenges is a one step closer to obtaining the Watch Dogs: Legion trophy called Take Back London on PlayStation 4.
City of London Oppression Challenges
Hack CtOS Hub
Go to The Roberts & Scott Hall and hijack the drone on the table. Use it to fly behind the red curtain on the second floor. There, you will find a smart tablet where you can download the access key.
After acquiring the key, proceed to the locked door and use the downloaded key to open it. Enter the room and use the ctOS console to hack the network. You will yourself in a hidden camera where you will be seeing hackable mannequins.
Find the three desktop computer on the room and download the data file to get the password to the locked console. After hijacking the console with a password, this challenge will be finished.
Photograph Evidence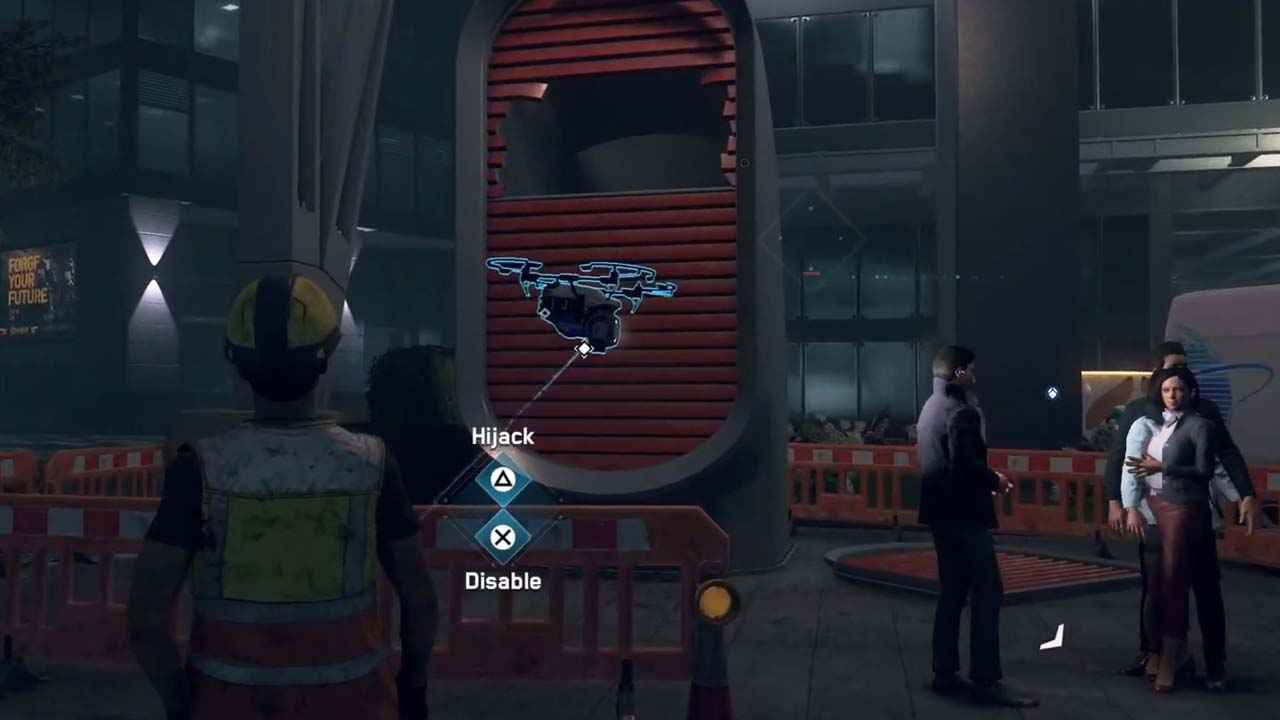 Go to The Cheesegrater building where you will find two reporters near the white van. Near the reporter is the News Drone. Hijack the drone and use it to enter the opened red wooden plans. Navigate around the dark tunnel you reach a room with blueprints. Take a photo of the blueprint for evidence to complete the mission.
Sabotage
This is an easy challenge that you can do without even a guide. All you need to do is summon a Cargo drone and use it to fly to Carousel Plaza where the red mark is located. Just hijack and sabotage the console to finish the challenge.