This guide will be showing you the complete list of items and where to find them in Eternights.
Warehouse
Shoes
Two bear plushies
Safety gloves
Underwear
Towels
Contact lenses
Kettlebell
Pillow
Thick Blanket
Keyboard
Batteries
GameBoy
Ball
Whip
Convenience Store
Cleansing foam
Baby wipes
Snacks
Pain relief patches
Toothbrush
Flamethrower
Chocolate
Pads
Coffee beans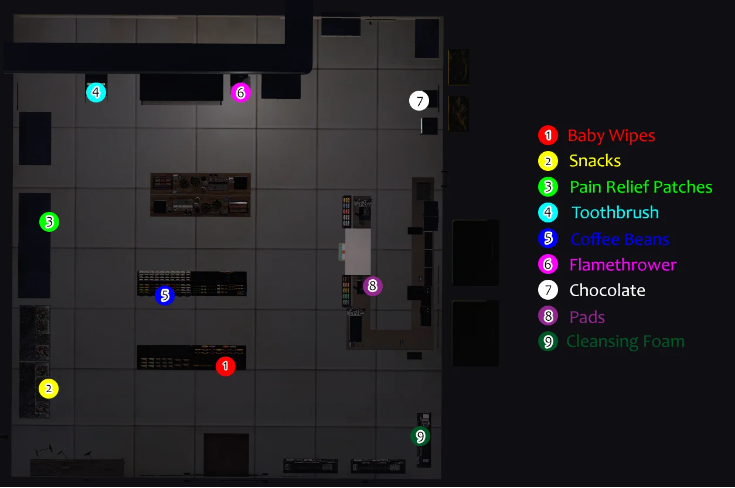 Library
Bear Clock
Dirty Magazines
Picture frame
Sleeping mask
Board game
Tea bags
Cactus
Nail clipper
Brush
Book: "Human Electrical Currents"
Book: "History of Calligraphy"
Mug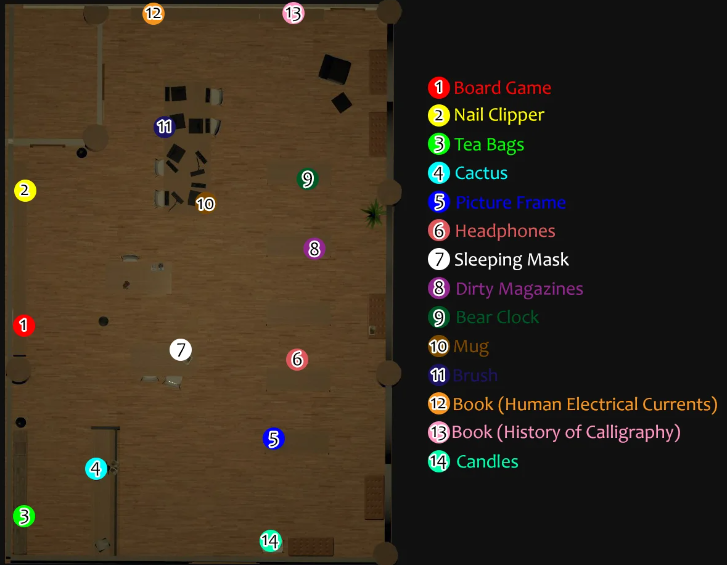 This guide about
Eternights
was written by
FixTheBug
. You can visit the original publication from this
link
. If you have any concerns about this guide, please don't hesitate to reach us
here
.