ANVIL PC Keyboard and Gamepad Controls
Action Square has finally started the early access of Anvil. If you're planning to join in the search of alien artifacts, here are the ANVIL controls to help you get started.
Note that you can change the following Anvil keybindings in the settings section of the game.
ANVIL Controls
W – Move Forward
A – Move Left
D – Move Right
S – Move Backward
Left Mouse Button – Attack
Right Mouse Button – Skill 2
Q – Skill 3
E – Skill 1
R – Reload
F – Activate
X – Leave Party
V – Push to Talk
Shift – Smart Ping
Spacebar – Dodge / Guard
Tab – Relic Info
Esc – System Menu
Apart from the mouse and keyboard, did you know that you can also use a gamepad controller to play the game? You can find the default controller bindings of Anvil in the image below: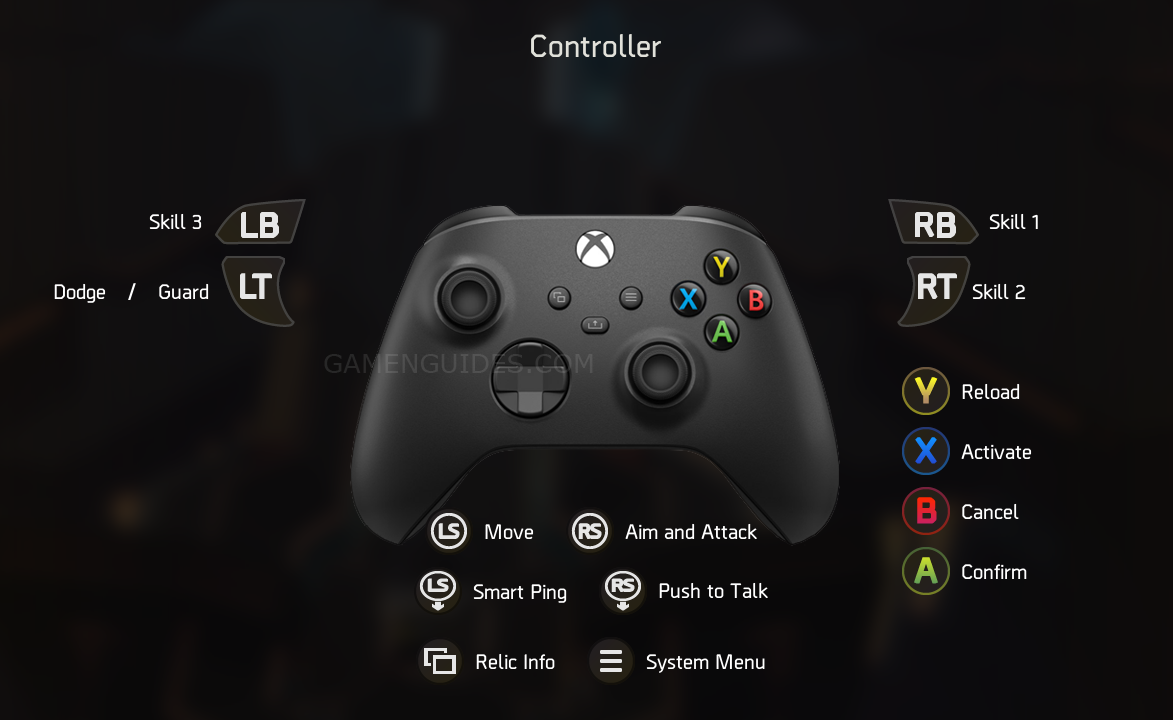 Is the image above not loading properly? Then here is the list of the complete Anvil gamepad controls:
Left Stick – Move
Right Stick – Aim and Attack
L3 – Smart Ping
R3 – Push to Talk
RB – Skill 1
RT – Skill 2
LB – Skill 3
LT – Dodge / Guard
Y – Reload
X – Activate
B – Cancel
A – Confirm
View Button – Relic Info
Menu Button – System Menu
Feel free to leave a comment below if you have any suggestions to improve this guide.