The chapter finale (Chapter 139) of the Shingeki no Kyojin manga will be released on April 9, 2021. Despite the official release being a few days away, spoilers are already circulating on the internet.
Among the vast majority of the spoilers of chapter 139 of the manga, which ends the work of Hajime Isayama, one of the saddest is in a farewell.
Attack on Titan Chapter 139, in fact, puts an end to the story of Shingeki no Kyojin but the painful moments will always remain with us.
On one of the manga's pages, we see Levi Ackerman bid farewell to the Exploration Troop, where he gives his last salute to Erwin Smith, Hange Zoe, and all his old journey companions. Check it out below: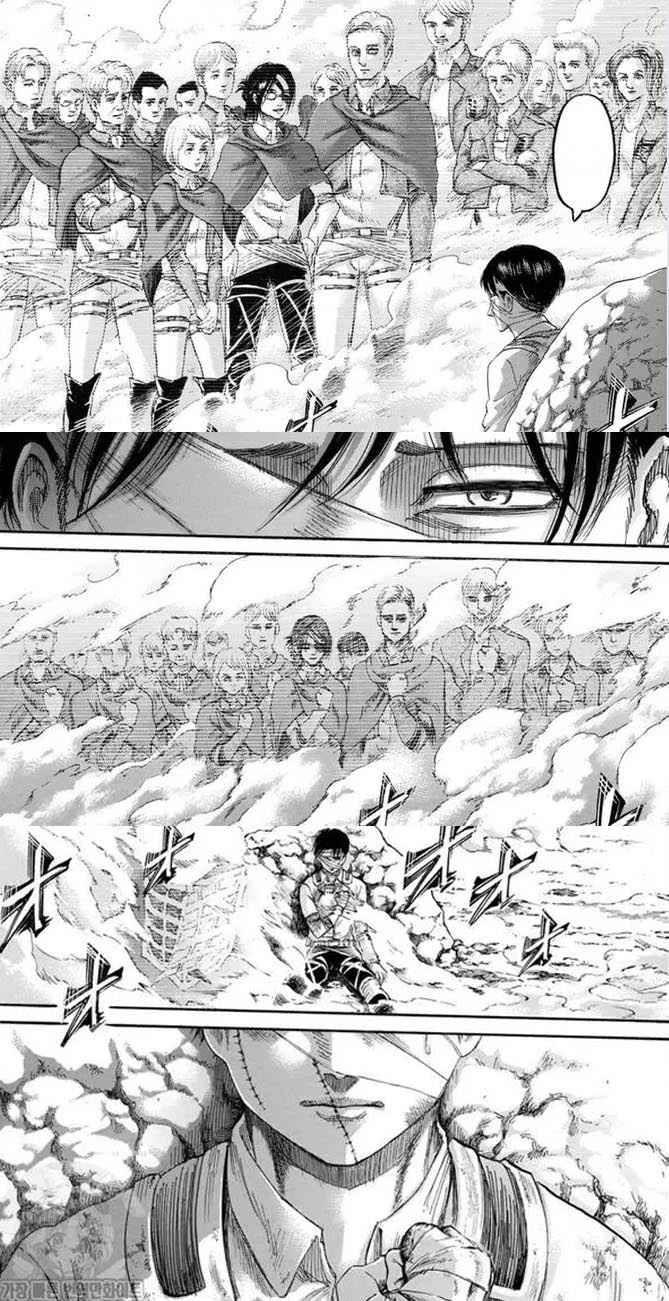 Undoubtedly, this is one of the saddest scenes in the entire Shingeki no Kyojin franchise.
Levi Ackerman was able to meet his friends to say goodbye, in the most beautiful way possible!
Mainly because Levi, Erwin, and Hange have been together throughout the series, working together to seek answers for humanity. Erwin's death alone was an impacting moment for Levi and the fans, which makes it all magical.
Remembering that chapter 139 of Attack on Titan will be officially released on the 9th of this month. When the date arrives, it will be available on Crunchyroll.
Recently, Shingeki no Kyojin's anime ended its first part of season 4.
There is still no date foreseen for the second part, however, the conclusion is expected to arrive in January next year and be completed in March.
Unlike the manga that ended in chapter 139, the anime still has many important events to cover. Well, we can only wait!