Attack on Titan unfortunately ended in chapter 139 and ended a huge success that temporarily took the spotlight off the Shonen industry.
Hajime Isayama's 12-year work had its last chapter released on the 9th and answered some of the main questions of the final arc. However, everything indicates that new wars will happen worldwide, although we can no longer see.
The final chapter was interesting because it ended the long trajectory of the main characters, but also because it introduced, this time older, the son of Historia Reiss, who is now three years old.
WARNING: The story contains some information about the manga, so think before you continue.
The final chapter put Historia back on the board after leaving it as a secondary resource. After Historia became pregnant, a question began to upset fans: who is the child's father?
That information so far has not been revealed and, in theory, it will never be, after all, Attack on Titan is over. However, Chapter 139 featured Historia's son, only a little older.
In the past, Historia assumed the position of Queen and after a few years, she appeared pregnant. Until then, we don't know the child's name or who the father is. The only certainty we have is that she is part of the royal family, as she is the firstborn of a Reiss.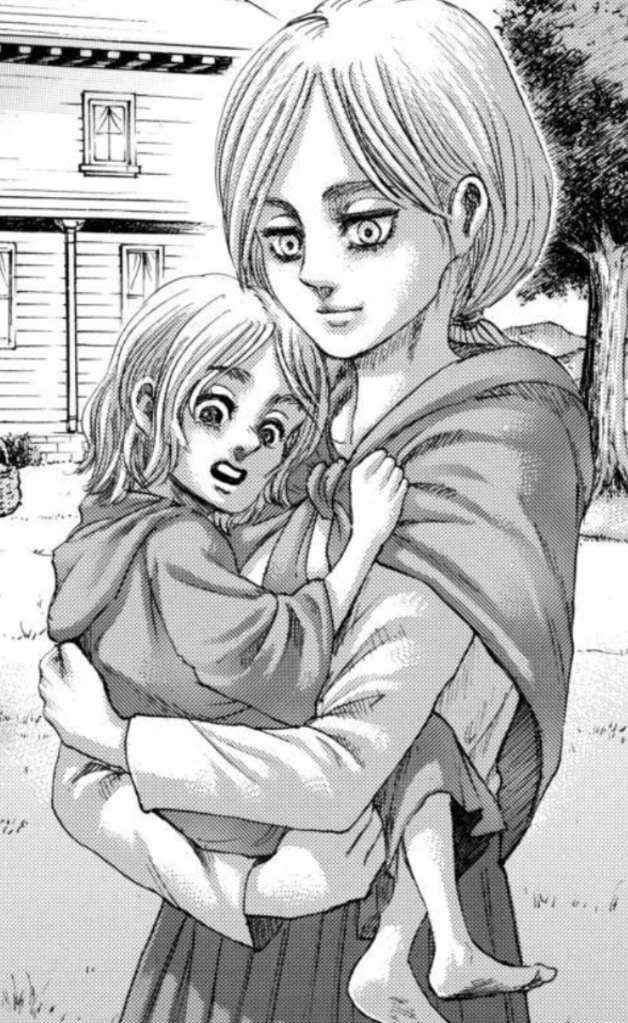 In the final chapter of Attack on Titan manga series, Historia is seen holding her son and celebrating his third birthday. In addition, Historia remains in her post as queen and it seems, she now know how to properly lead her people.
There are still many questions about this son that Historia is holding in her arms. The power of the Titans disappeared completely from the world after the final battle, but who knows, one day, that son may be able to recover it.
Tell me what you thought about the appearance of Historia Reiss's son in the final chapter. Did you find it interesting? If so, make sure to leave a comment below.