Curse That Magic Cat! Achievement Guide
This guide will be covering the steps on how to get the 100% achievements in Curse That Magic Cat! If you're one of the players trying to obtain all Curse That Magic Cat achievements, this guide is for you.
Curse That Magic Cat Achievement Guide
Not Kitten Around – Win the tutorial
All you have to do is finish the tutorial level.
Around and around – Stand on the spell book for 10 seconds.
Stand on the spellbook for 10 seconds, and watch that kitty spin!
Master of purr-suasion – Meow 100 times total
Meow 100 times total, it is mewsic to my ears.
Cat-nado – Break 10 maelstrom potions total
As the description says. There is one of these potions guaranteed on this level and it works really well with the next one.
Fur-midable Opponent – Finish any one level 10 times
You can do this at any time but the first level is the easiest and the quickest.
Cat-astrophe – Break all the objects in a level.
This one is really difficult but I figured out a way to do it easily on the first level. What you need to do is leave the first book! Then you can get the other two books that are around the wizard and then he cannot possibly win so you can take your time making sure you get all of the items in the level, and then you can go back and pick up the first book.
Making hiss-tory – Complete all levels.
There are 6 levels in total at the meowment.
A purr-fect start – Earn three stars in a level.
To get three stars your average star level in the three categories must be three overall, the three categories are destruction, speed and stealth. This means that to get three stars in a level you must have eight or nine stars in total.
Sheer purr-fection – Earn three star in all levels.
The hardest category for mew was destruction as to get at least two stars you have to destroy a significant amount of items. Be aware that you only lose a star from the stealth category if he catches you so if he sees you try and hide as soon as pawssible so you won't lose that precious star!
Litter-ate – Collect 30 spellbooks total.
Potion meow-ster – Break 50 potions total.
Mission im-paw-ssible – Complete a level without being seen be the wizard.
Purr-ty colours – Unlock all cat colours in the game
There are five skins to unlock, to unlock them you have to collect cat orbs from each level (except level one, that one does not have an orb to collect). Below are the locations of each orb.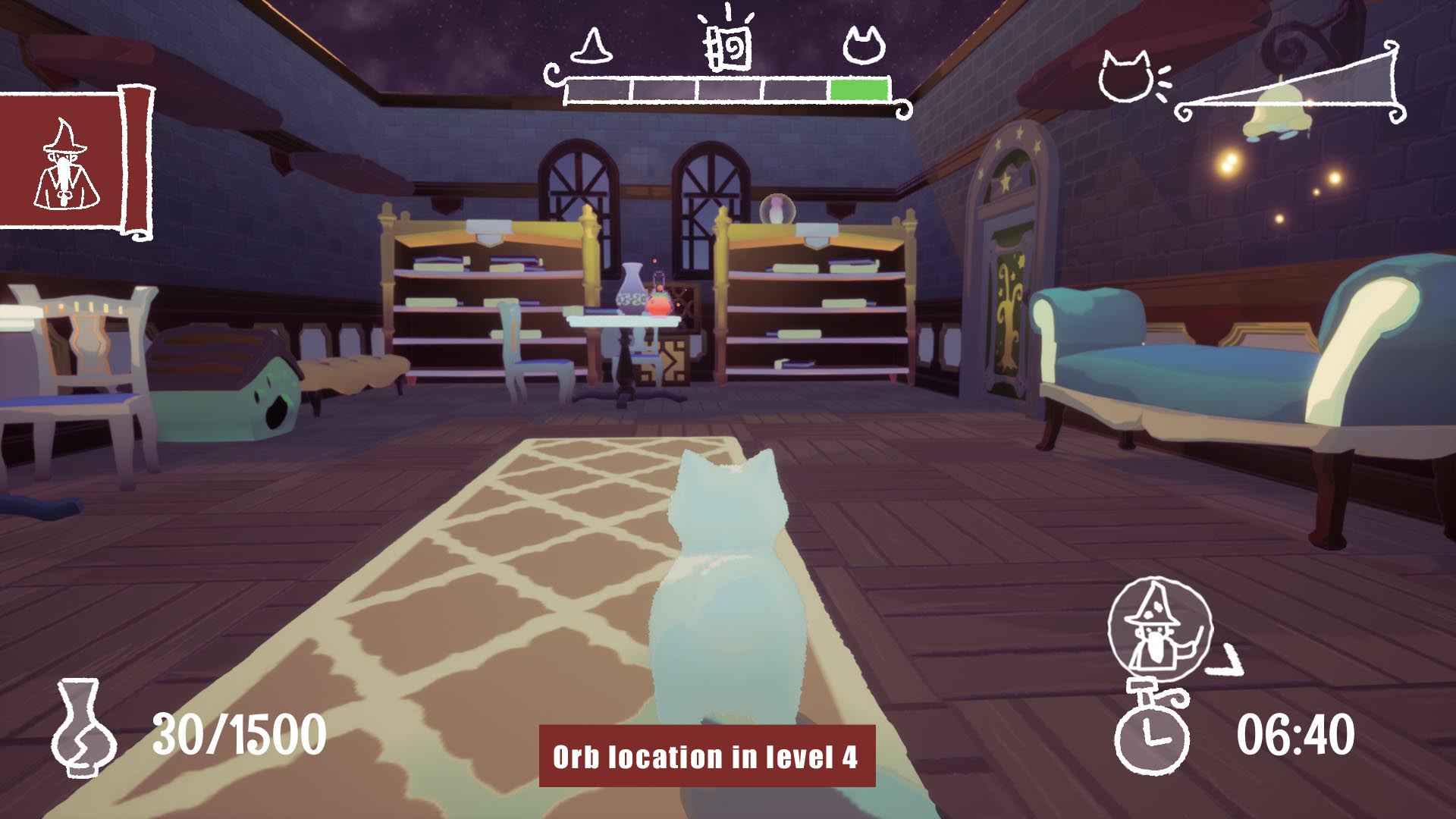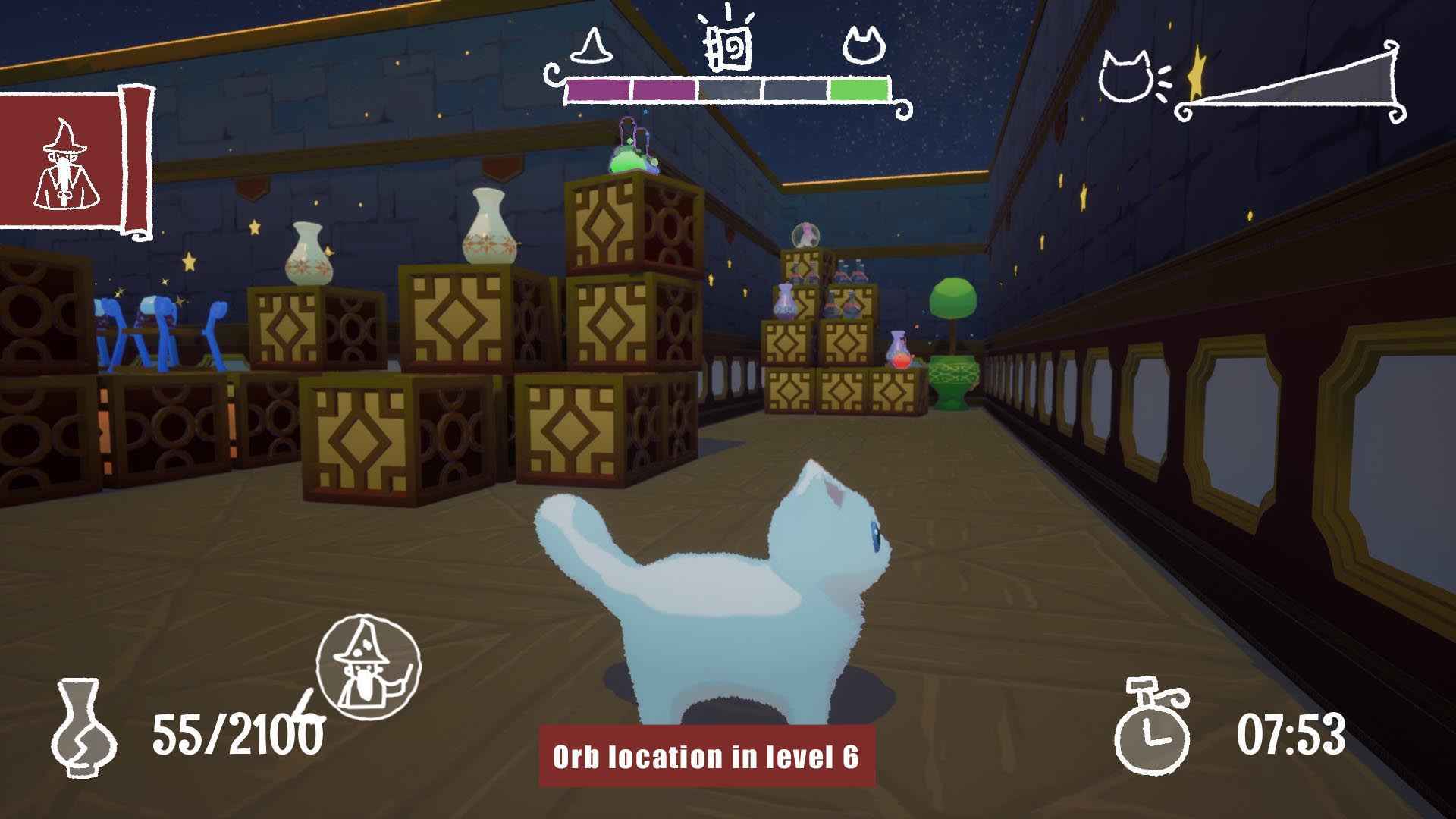 What Happened Here? – Find the secret room.
The secret room is in level 5. Here's a photo guide to locating the secret room.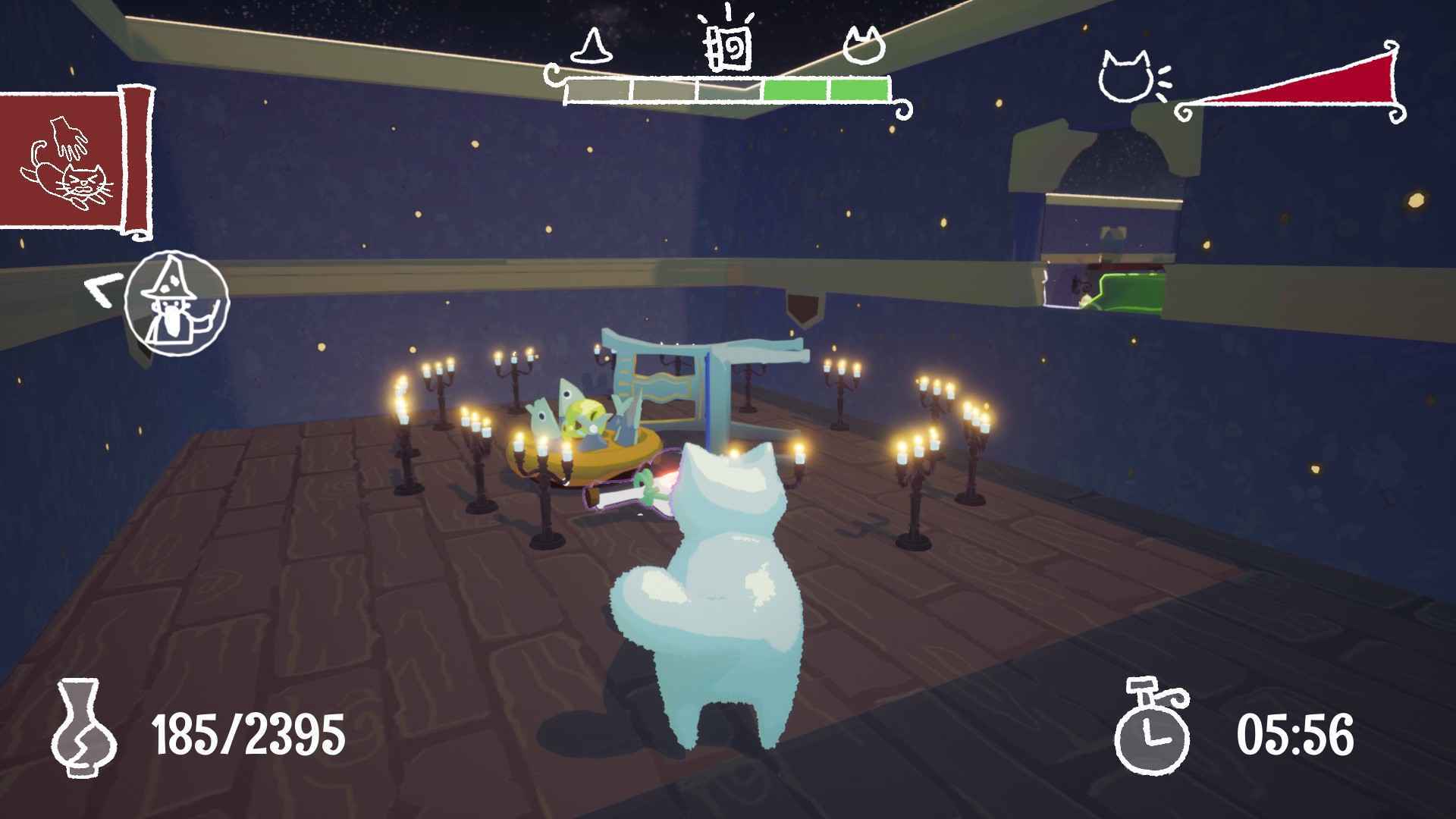 And that's how you can obtain all achievements in Curse That Magic Cat! Did we miss something? If yes, then feel free to let us know by leaving a comment below.