Dr. Stone Introduced the Futuristic Stealth Ship in the Stone World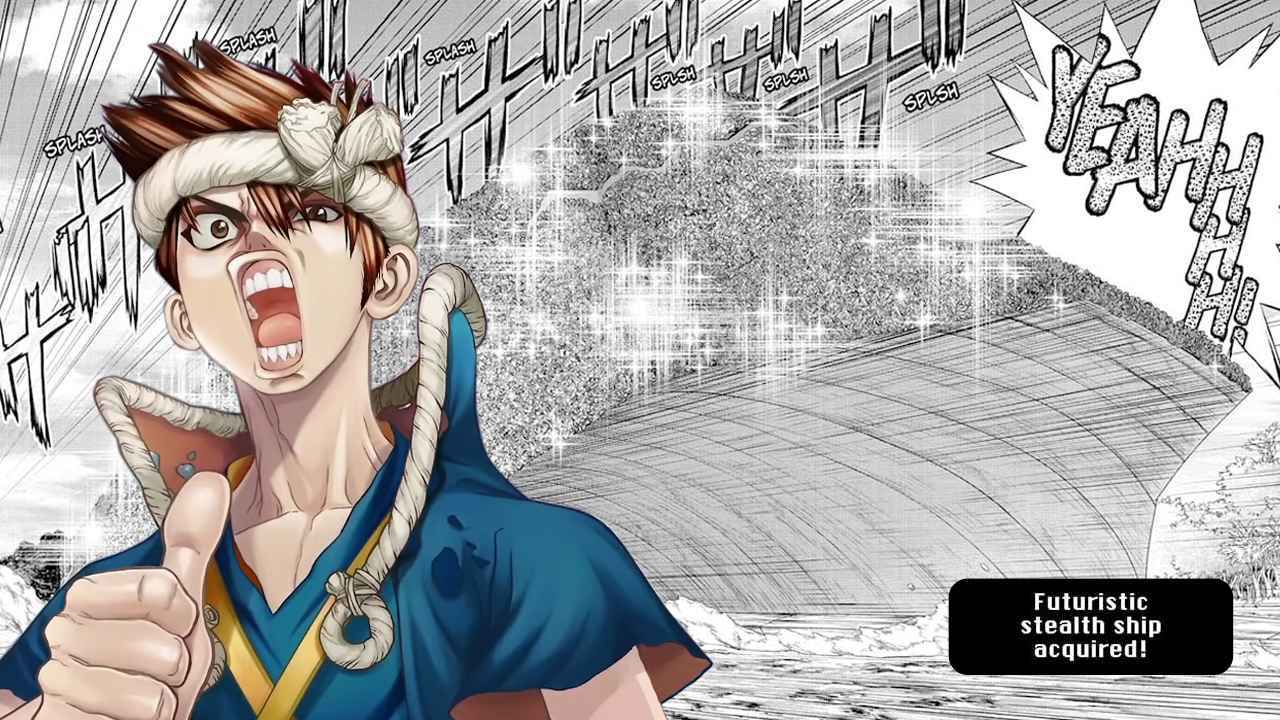 Dr. Stone has been really doing great in the manga industry. With the start of the Dr. Stone Season 2 anime, it's not surprising why fans are flocking to reading the manga version.
As of writing, the manga has already reached Chapter 181, and as expected, manga author Riichiro Inagaki has prepared another science inventions for the Dr. Stone followers.
So, what exactly happened in Dr. Stone Chapter 181? As we all know, Senku along with Dr. Xeno and the Kingdom of Science has finally found the main source of the worldwide petrification. They tried to use all the Medusa that they found but unfortunately, it no longer works. Knowing that they are still being chased by Stanley, they have to make another ship to make traveling more easier.
They end up with the idea of creating a stealth ship. But due to the technology that their old ship has, the Perseus, their newly created ship will be detected on the radar. So, Senku has to come up with another plan to hide their ship the enemy's radar.
As they continue to solve their concern, Chrome asked why the huge mass of Medusa was not detected in the past. This leads to Chrome suggesting to use Medusa to cover their newly created ship. From there, the Kingdom of Science has covered their stealth ship with thousands of Medusa resulting in the creation of the Futuristic Stealth Ship.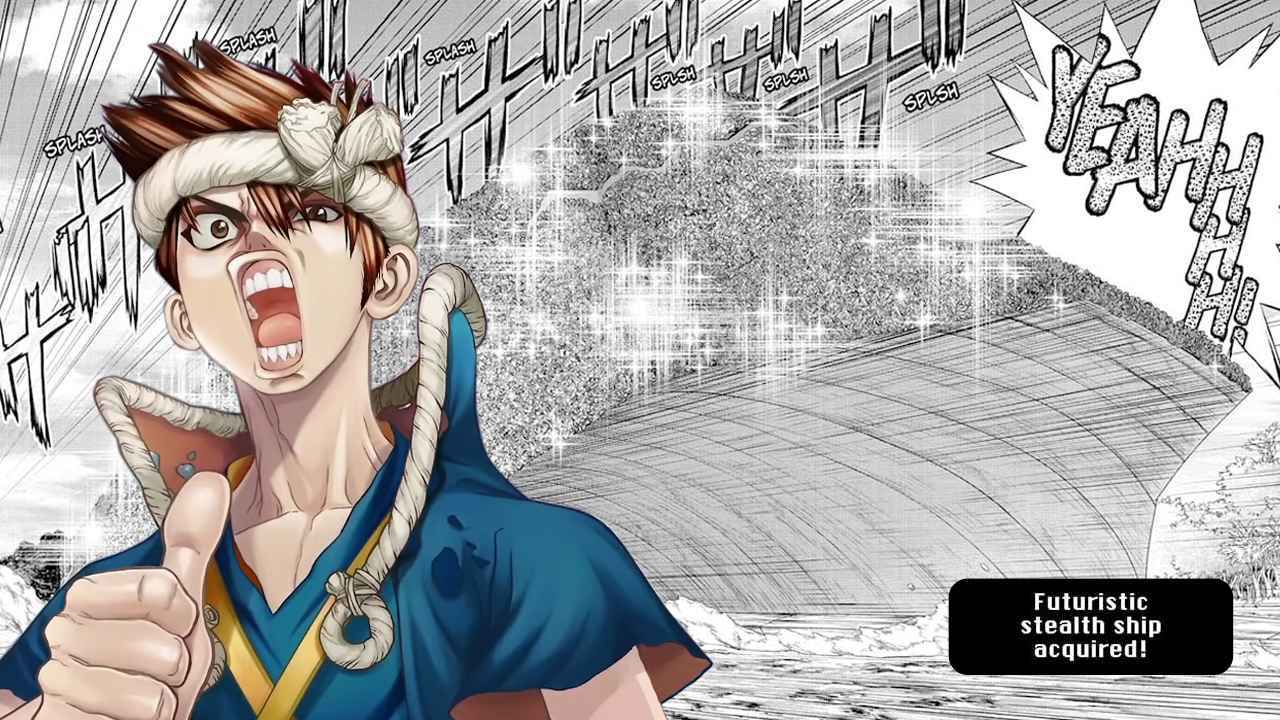 With the features of the Futuristic Stealth Ship that the Kingdom of Science acquired, will Stanley still be able to track them down? The answer lies in the next chapter of Dr. Stone manga series.
Dr. Stone Chapter 181 Achievements
Stealth ship acquired
Futuristic stealth ship acquired
About Dr. Stone
Dr. Stone follows the story of Senku Ishigami, a 15-year-old genius who wants to discover the truth about global petrification. With the help of his friends, Senku traveled around the world to restore humanity.
Dr. Stone is a Japanese manga series written by Riichiro Inagaki and illustrated by Boichi. The manga has been serialized and becomes part of Shueisha's Weekly Shonen Jump magazine in March 2017. Currently, Dr. Stone manga already reached 21 volumes. In July 2019, the first season of the Dr. Stone TV animation premiered.