DUNGEON ENCOUNTERS PC Keyboard and Gamepad Controls
Dungeon Encounters is the latest exploration RPG game by Square Enix. If you're planning to join and solve the puzzles in the game, here are the Dungeon Encounters controls to help you get started. You can change these default Dungeon Encounters keybindings by going to the settings section of the game.
Dungeon Encounters Controls
Keyboard
K / Enter – Confirm
L / Backspace – Cancel
J – Use Ability
I – Main Menu
W / Up Arrow – Up
A / Left Arrow – Left
S / Down Arrow – Down
D / Right Arrow – Right
Q – Previous Page
E – Next Page
U – Reduce Speed
O – Increase Speed
Y – Pause
N – Event Log
B – Battle Log
Gamepad
B – Confirm
A – Cancel
X – Use Ability
Y – Main Menu
LB – Previous Page
RB – Next Page
LT – Reduce Speed
RT – Increase Speed
Menu Button – Pause
L3 – Event Log
R3 – Battle Log
You can also refer to the Dungeon Encounters controls screenshot below: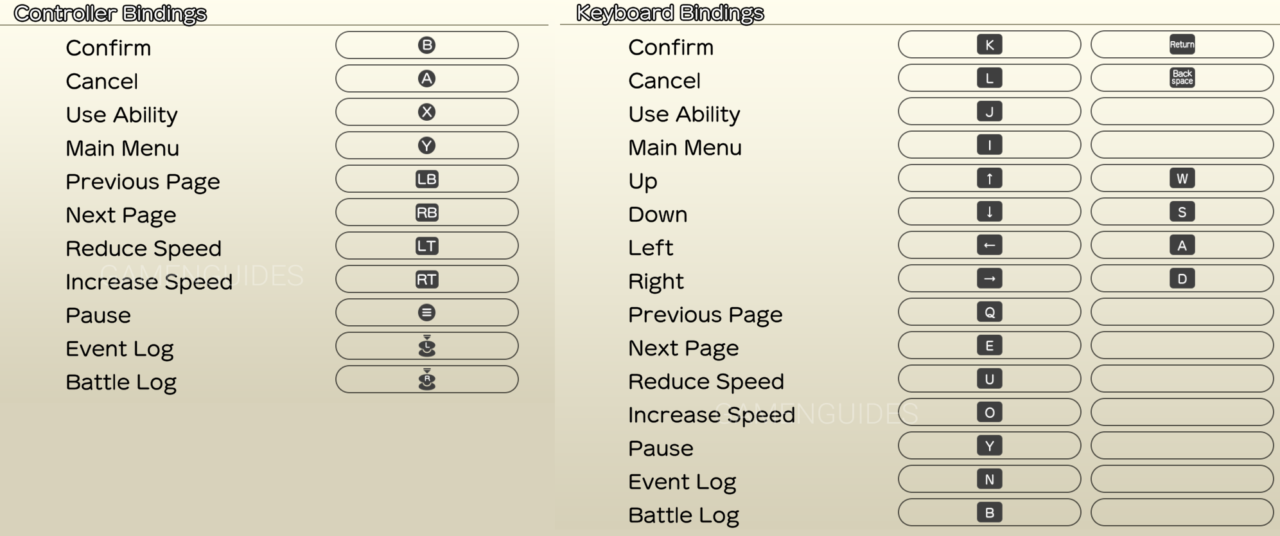 Do you have any suggestions to improve this guide? Feel free to leave a comment below.