Escape Simulator PC Keyboard Controls
Want to solve the puzzle game in Escape Simulator alone or with friends? If so, here are the Escape Simulator controls to help you get started. Note that you can modify and change these default keys by simply going to the settings section of Escape Simulator.
Escape Simulator Controls
Up – W / Up Arrow
Left – A / Left Arrow
Down – S / Down Arrow
Right – D / Right Arrow
Crouch – Left Ctrl / C
Examine / Open Inventory – E / Spacebar
Pin – Tab
Drop – Q
Throw – T
Instant pickup modifier – Left Shift
Multiplayer ping modifier – Left Alt
You can also refer to the in-game control screenshot that we took in the game: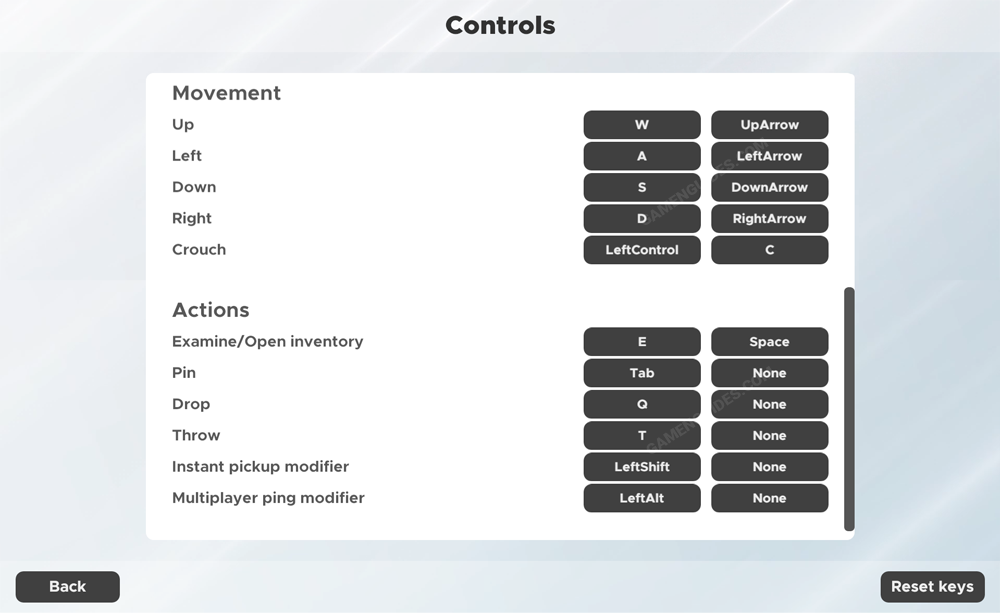 Did we miss any Escape Simulator keybinding? Help us improve this guide by leaving a comment below.