Fortnite Season 6 Guide: All Street Light Spotlight Exact Locations
One of the tasks right now in Fortnite Season 6 is to find and dance under the street light spotlights. These street lights are scattered across the map and if you want to complete this task, here are the exact locations of the street light spotlights.
The spotlight task will be available until the end of Season 6, and completing this mission will surely help to increase the level of your Battle Pass. Without further ado, here are the spotlight locations.
All Spotlight Locations
First, let's start with the spotlight located in Lazy Links in the car park.
Another spotlight can be found in Dusty Divot.
Risky Reels has a spotlight where you can dance.
Of course, you can also find spotlights in Tilted Towers. There are two spotlights in that location so it's worth trying to land there.
One of the barns in Fatal Field has a spotlight too.
You can also check out the streetlight in Greasy Groove.
And don't forget to visit Paradise Palms and Flush Factory.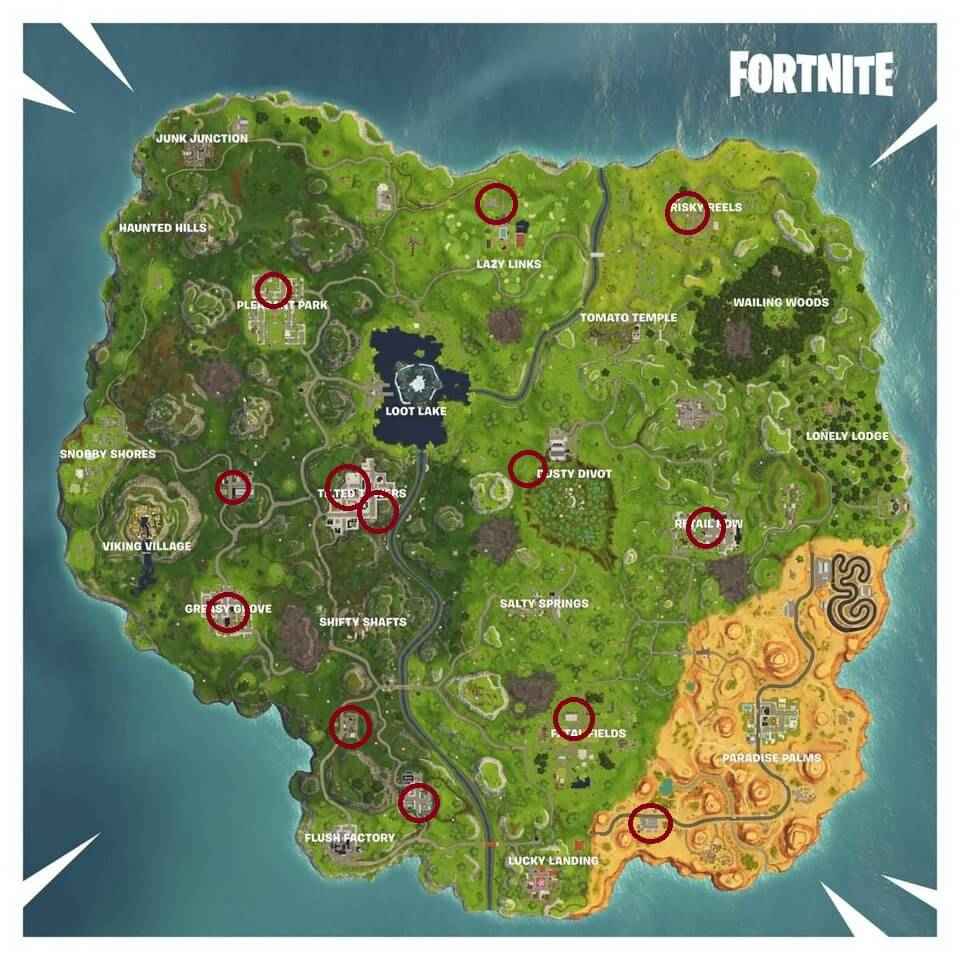 To help you even further, check out the circled location in the map above for the actual streetlight locations.