Fortnite Season 7: Secret Battlestar Location (Week 3)
Fortnite Season 7 Week 3 has arrived and as usual, Epic has released a new set of challenges that players need to complete. Similar to the previous weekly challenges, you are also tasked to find the secret battlestar across the map.
If you're looking for the exact secret battlestar location for this week, below is the guide where to find it.
Fortnite Season 7 Week 3 Secret Battlestar Location
Before you start finding the battlestar, you first need to complete three sets for any of the present or previous weekly challenges. After you've completed the three sets, the secret battle star will automatically appear and can be collected.
The new Secret Battlestar Loading screen will appear in the Snowfall Challenges and it will also give you one full battle pass tier. Without further ado, here is the location of the battlestar.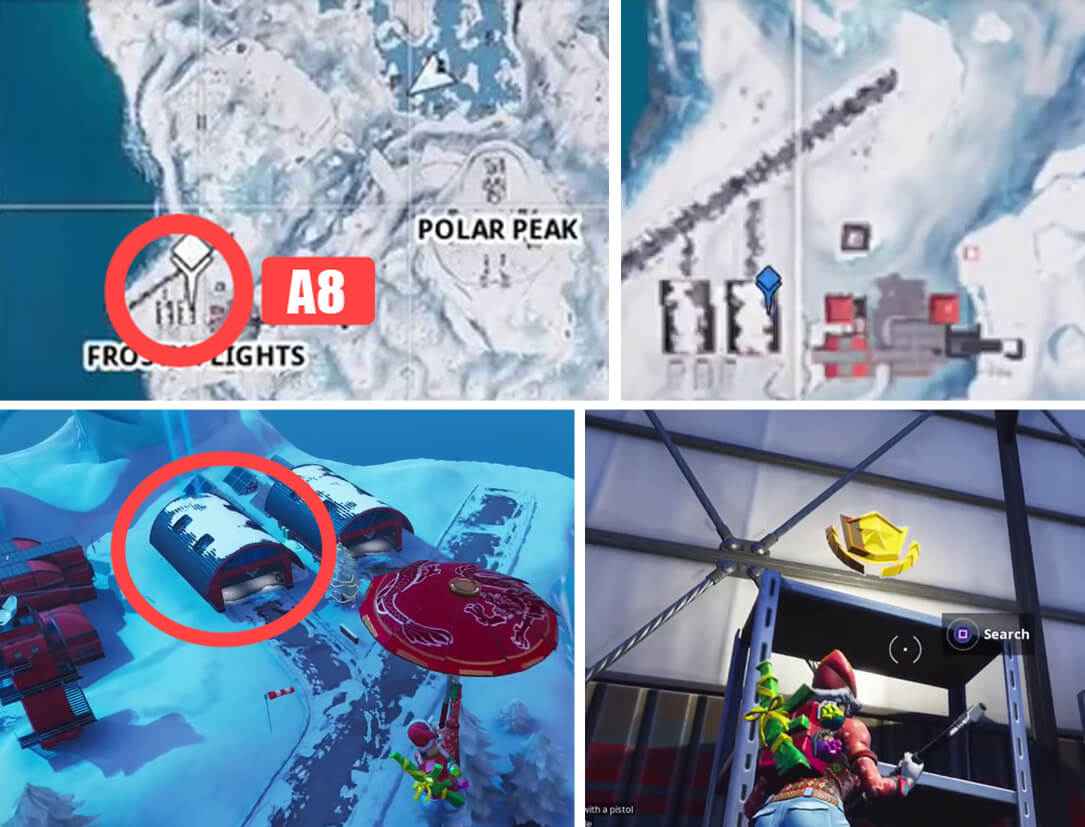 For the Season 7 Week 3, the secret battlestar is located in the Frosty Flights on top of a shelf inside the hangar. All you need to do is approach the shelf and the battlestar will automatically appear. Interact with it and claim your reward.
And that's it! After finding the battlestar, you can also continue to visit the giant candy cane near the hangar. If you don't know their exact location, make sure to visit this link for the guide.