Metroid Dread (Switch) Controls
Developed by Nintendo and MercurySteam, join Samus Aran on her attempt to escape a world plagued with deadly aliens in Metroid Dread. To help you get started, here are the Metroid Dread controls for Nintendo Switch.
Metroid Dread Controls
Options – Minus Button
Move – Left Stick
Expand Minimap – D-Pad Left
Map – Plus Button
Melee Counter (While running: Dash Melee) – X
Shoot – Y
Jump – B
Slide – ZL
Free Aim – L
Missile Mode – R
You can also refer to the Metroid Dread controls preview below: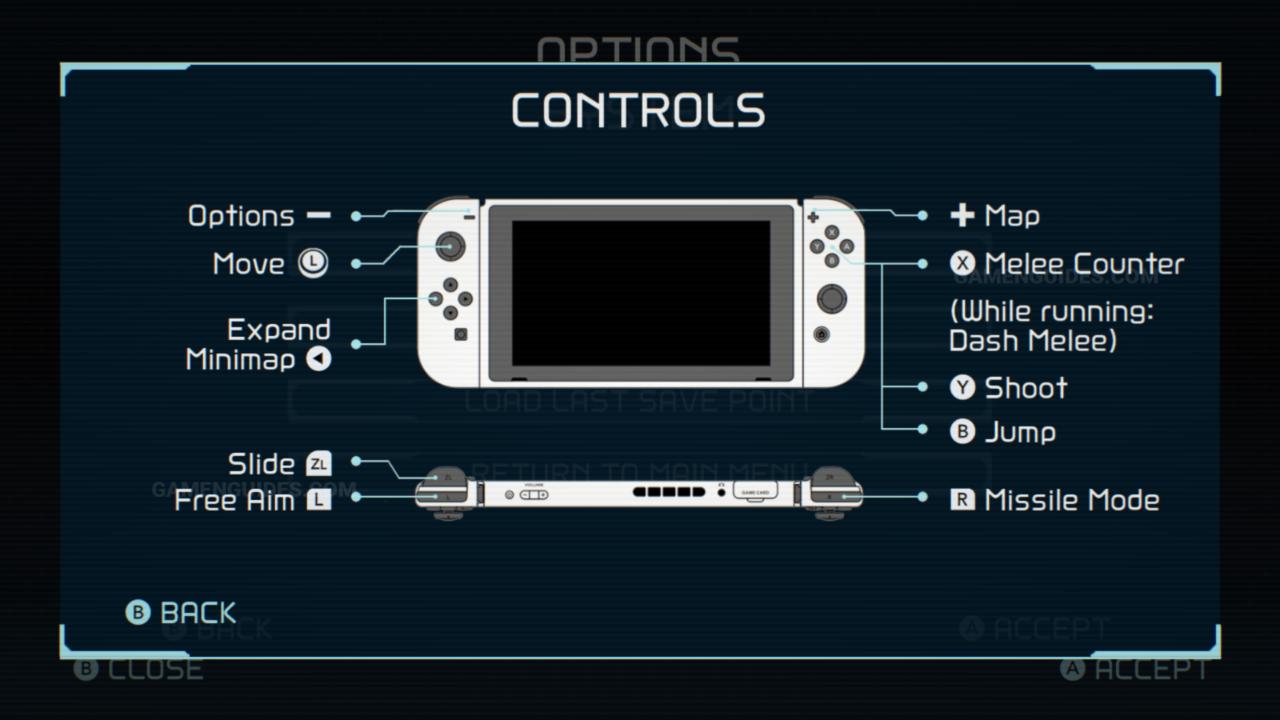 Did we miss any Metroid Dread controls? Help us improve this guide by leaving your suggestions and feedback in the comments below.