Minecraft Dungeons Update 1.06 Patch Notes
Mojang Studios has officially released the newest Minecraft Dungeons update 1.06 earlier today, October 26, 2020.
According to the report, the new update will require PlayStation 4 owners to download a total of 532 MB file size to get this update. Obviously, other platforms will be getting similar download file size.
Minecraft Dungeons update 1.06 will be bringing the exclusive Halloween event in the game called Spooky Fall Event. Apart from that, there are also lots of activities that have been included in this update.
Check out the full patch notes of this Minecraft Dungeons update below to see what new in the game.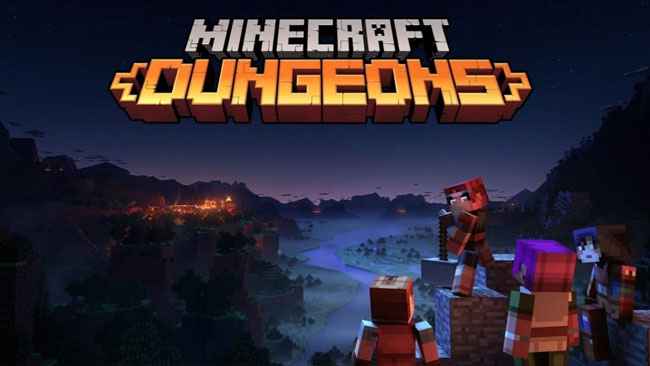 Minecraft Dungeons Update 1.06 Patch Notes
Spooky Fall Event:
From October 26th to November 3rd, we're diving into all things creepy and crawly that you don't want to miss. The time-limited Seasonal Trials will bring new challenges, and with new challenges comes new rewards!
The prizes for surviving these supernatural trials will be ultra-exclusive gear and weapons that are a must-have for this spooky season
Make sure you join in the frightful festivities before time is up!
Apocalypse Plus:
Can you face the meanest of mobs without breaking a sweat? Then the new Apocalypse Plus feature is for you!
Apocalypse Plus brings a harder difficulty mode than ever before, but it doesn't stop there – it also comes with twenty increasingly challenging levels
This new feature doesn't change the game you know and love but adds a whole new dimension of difficulty for those who want an extra challenge. Try Apocalypse Plus for yourself, but don't say we didn't warn you!
Balance Changes:
Decreased the difficulty of some Daily Trials and all Trials now give better rewards
Pillager base damage has been reduced from 75 to 62
Deflecting has been rebalanced from 20/40/60% to 25/35/45%
Mob enchantments are now significantly scarier
Blacksmith Changes:
Just before retrieving an item after an upgrade, you can now see the possible power range
Once an item reaches a certain power level, you'll need to play missions on higher difficulty levels to upgrade the item further
If the blacksmith can upgrade the item, the item always gets at least +1 power level after upgrading
Known Issue:
Unequipping items in the inventory without swapping the item for another item has some issues. This will be addressed in a future update
Fixes:
Fixed the Creepy Crypt Daily Trial not unlocking despite completing the requirements (MCD-4391)
Fixed the Daily Trials Completed counter not resetting to zero at midnight (MCD-4497)
Fixed Daily Trials on Underhalls being inaccessible for players who had unlocked but not completed the mission before Daily Trials were implemented