Mist Legacy PC Keyboard Controls
Want to enter the world of Mist Legacy and show off your combat skills? If yes, here are the default Mist Legacy controls to help you get started.
Mist Legacy Controls
While the game can be played by simply using your mouse, the developer has included some in-game shortcuts to make the gaming experience easier. Anyway, here are the Mist Legacy shortcuts that you should know.
Escape – Close window or cancel chat
Shift – Sprint
Spacebar – Fight or gather nearest element
F – Fight nearest enemy
G – Gather nearest resource
Enter, / – Start typing in chat window
L – Use lantern
C – Open character sheet
J – Open quests journal
B, I – Open backpack
M – Open world map
O – Open social view
T – Open talent book
E – Open group view
You can also refer to the in-game shortcut screenshot preview below: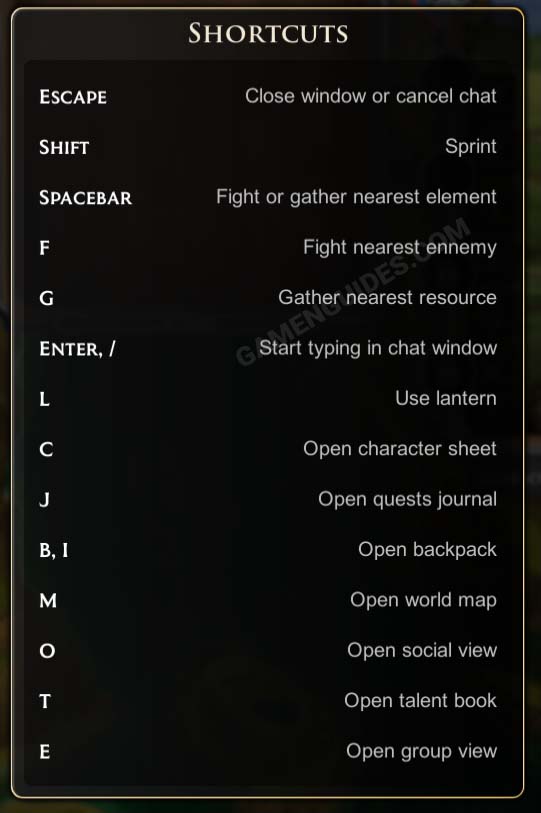 Did we miss any Mist Legacy keybinding? Make sure to help us improve this guide by leaving your suggestions and feedback in the comments below.