My Hero Academia Season 4 Episode 11 Review: Lemillion vs Overhaul
Boku no Hero Academia Season 4 Episode 11 titled Lemillion just dropped and fans are all hyped of the epic fight between Mirio and Chisaki. Apart from this battle, other heroes such as Deku and Nighteye have also been featured.
My Hero Academia Season 4 Episode 11 Summary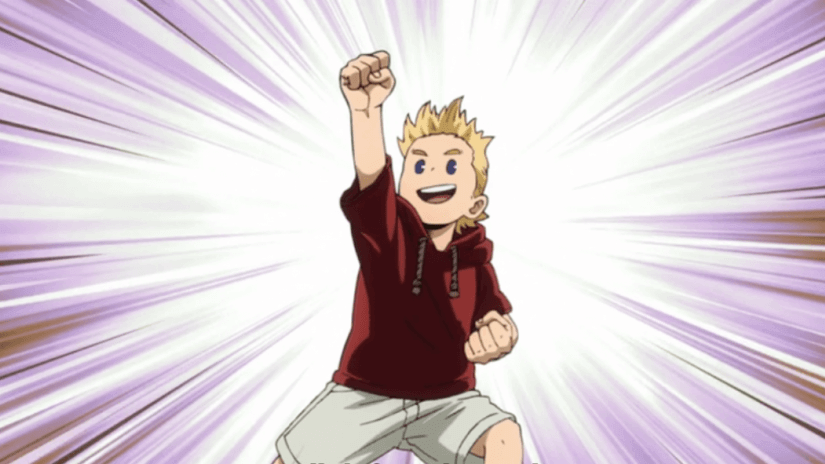 The episode starts with the season's main antagonist, Overhaul, who is still focused on their goal. Just before the present time scenes, the show reveals how the two members of the League of Villains joined the Yakuza.
Back to the current timeline, Mimic is enraged and attacked the heroes after getting provoked by Twice and Toga. However, Deku, Nighteye, and Eraser Head defeated him. Meanwhile, Mirio reached Overhaul and Eri but Shin Nemoto and Deidoro Sakaki stopped him. The two Yakuza fights Mirio but they were easily defeated.
Mirio chased Overhaul again and engaged to a fight to rescue Eri. The permeation talented hero managed to grab Eri and continued to fight Overhaul and Chronostasis. While things are getting smoothly, Shin Nemoto returned and tried to shoot Eri with a drug bullet that nullifies someone's quirk. To keep Eri harmless, Lemillion used his body to cover her.
Despite not being able to use his permeation quirk, Lemillion still managed to land some damage to the enemy. Things are getting rough now and just before Overhaul's attack reaches Mirio, Deku and the other heroes arrived to back up.
My hero Academia Season 4 Episode 11 Review
Undoubtedly, the fight between Lemillion and Overhaul is one of the best episodes for the fourth season of Boku no Hero Academia anime. Mirio has shown the fruit of his training to become a pro hero. Overhaul, on the other hand, also showcases his quirk and talent. It's obvious that he is already in a different league when he is manipulating the things around him.
As for the other character's appearance, they also did a good job dealing with the enemy. With their combination attack, they have easily spotted and countered raging Mimic and his quirk.