Today, developer Hello Games has rolled out the newest No Man's Sky update 2.4 featuring the addition of the Exo Mech, a new vehicle available in the game.
Apart from the previously released exocrafts, the developer has added a new vehicle to help players win in the game. The new vehicle is called The Minotaur, equipped with high-end parts that can cope with extreme temperatures and radioactivity. The Minotaur's jetpack will allow players to soar the air and land without worrying.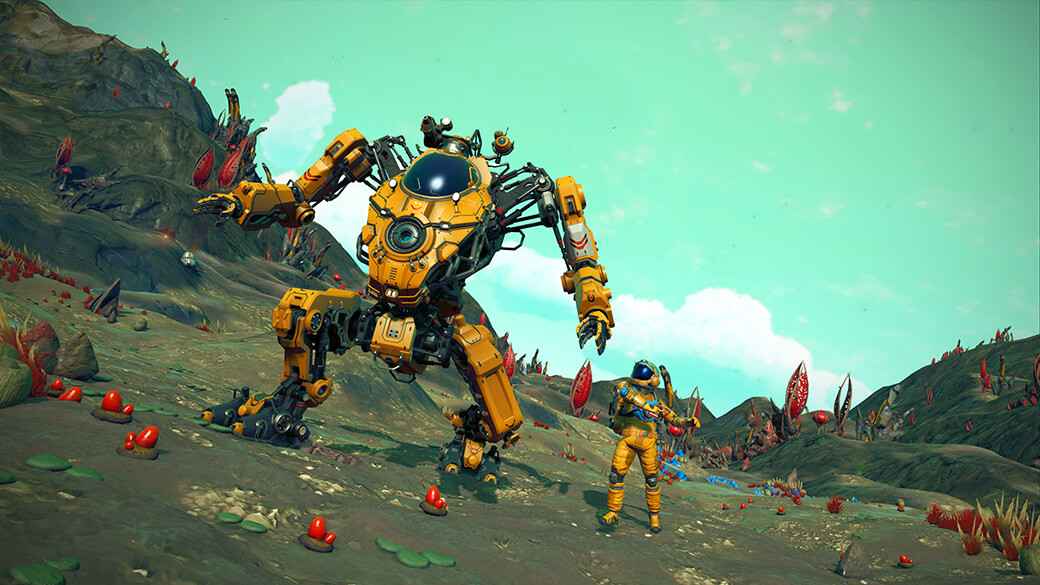 Apart from its powerful body, the Minotaur is also equipped with mining lasers that can be upgraded to a Terrain Manipulator. With Minotaurs advanced mechanical technology, players now have more options to explore any area.
For more details about this update, you can check the No Man's Sky version 2.40 patch notes from here.
No Man's Sky is available on PC, PlayStation 4, and Xbox One.