One Piece Chapter 980 Spoilers Sees Luffy Rampaging and Queen's Plan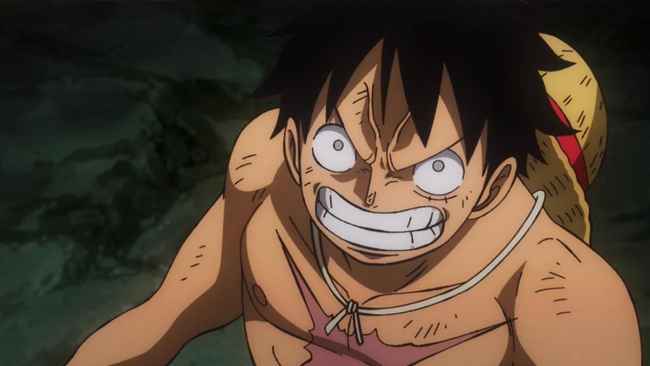 After almost 2 weeks of taking a break, Eiichiro Oda's One Piece manga is coming back this week. Fans are usually getting spoilers ahead of the official release and as expected, the spoilers for One Piece Chapter 980 have already been leaked online. In this post, we will be sharing you all the details that we know about the upcoming One Piece 980 manga. If spoilers are not your cup of tea, then we recommend stopping reading from here.
One Piece Chapter 980 Spoilers
According to the leaked spoilers on Reddit, the manga will feature Monkey D. Luffy getting mad of the opponents. While their mission was to silently infiltrate and make a surprise attack, it seems that Luffy can't handle his anger after seeing the enemies wasting food and insulting the people of Okobore Town.
During Luffy's rampage, Zoro spotted him and tried to stop him. However, the swordman also gets mad upon discovering the reason why his captain is angry.
Meanwhile, Scratchmen Apoo sees Luffy and immediately informed Queen. Queen says that he wants to take down one of the members of the Flying Six, so he says that anyone who catches Straw Hat Luffy and Zoro will have a chance to take the empty spot in Tobiroppo.
Scratchmen Apoo jumped in to attack Luffy but Eustass Kid intercepted and attacked him.
One Piece Chapter 980 Release Date
Now that the spoilers for One Piece 980 are out, we can guarantee that there will be no delay for the release of the chapter. You can read One Piece Chapter 980 on Viz Media and Manga Plus on Sunday, May 24, 2020.
About One Piece
One Piece follows the story of Monkey D. Luffy, the user of Gum-Gum Devil Fruit, who wants to be the new Pirate King. Luffy was inspired by Red Haired Shanks, one of the most powerful pirates. Along with his pirate group named the Straw Hat Pirates, Luffy explores the vast world of One Piece in search of the treasure known as "One Piece" and becomes the new King of the Pirates.
One Piece is a manga series written by Eiichiro Oda. Since the manga has been serialized in July 1997, it already reached a total of 99 volumes. The manga series is part of Shueisha's Weekly Shonen Jump Magazine. Apart from the original manga series, One Piece has started airing the anime adaptation in 1999. One Piece has also received several anime films with the latest movie titled One Piece: Stampede that have been released in 2019.