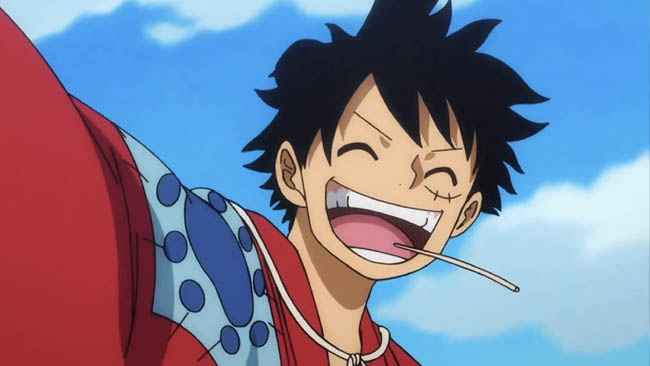 Breaking: One Piece Episode 930 Return Date Announced
Following the postponement for the release of the new episode of One Piece, Luffy and the Straw Hat Pirates is now getting ready for the release of One Piece Episode 930.
Due to the Coronavirus outbreak, the Japanese government has decided to put the country in the state of emergency a few months ago. Now that things have slightly loosened in Japan and things are slowly getting back to normal, the production team behind One Piece anime has decided to resume the anime series.
According to Toei Animation, Eiichiro Oda's top-hit One Piece anime series will resume its broadcast on Sunday, June 28th. This one means that the Wano Country Arc will now continue in One Piece Episode 930.
The upcoming One Piece Episode 930 titled "A Lead Performer! Queen the Plague Emerges!" will be simulcasted on the official streaming platforms such as Crunchyroll, Funimation, Animelab, and more. Meanwhile, Luffy just started his journey as a pirate as the One Piece anime series arrives on Netflix. In case you're not aware, the One Piece anime on Netflix will be covering the East Blue and Alabasta Arcs.
Apart from the One Piece anime, other animes that have been postponed due to the pandemic are also resuming the series. Some of these are Black Clover and Food Wars Season 5.
More About One Piece
One Piece follows the story of Monkey D. Luffy, the user of Gum-Gum Devil Fruit, who wants to be the new Pirate King. Luffy was inspired by Red Haired Shanks, one of the most powerful pirates. Along with his pirate group named the Straw Hat Pirates, Luffy explores the vast world of One Piece in search of the treasure known as "One Piece" and becomes the new King of the Pirates.
One Piece is a manga series written by Eiichiro Oda. Since the manga has been serialized in July 1997, it already reached a total of 99 volumes. The manga series is part of Shueisha's Weekly Shonen Jump Magazine. Apart from the original manga series, One Piece has started airing the anime adaptation in 1999. One Piece has also received several anime films with the latest movie titled One Piece: Stampede that have been released in 2019.