The world of Red Dead Redemption 2 is full of hidden places that will give you many gold bars when you find and solve the puzzle behind it.
One example of these treasure hunting is the High Stakes Treasure. If you're looking for a guide to help you find the map for the High Stakes treasure, you're lucky you found us. Below is the step-by-step guide to help you find all the High Stakes treasure maps and how to solve the puzzle behind it.
All High Stakes Treasure Map Locations
To start the high stakes treasure hunting, you need to have the three treasure maps scattered in different areas. Collecting all the maps are required to get to the final location.
First, you need to complete the Chapter 3 mission called The New South. Once you already finished this chapter, you need to find a random treasure hunter and steal the High Stakes treasure map from him.
Above is the spawn location where you can find this treasure hunter. The biggest circle is where he frequently spawn. When you find him, you need to tie him up with your lasso and take the treasure map from his pocket. If your unlucky and he escaped, just wait for a few days and he will spawn again in one of the spots above.
High Stakes Treasure Map 1 Location
The first location is located behind the falls in Cumberland Falls. Just head straight to the falls, and from there you will find the next treasure map.
High Stakes Treasure Map 2 Location
From the Cumberland Falls, travel to the Barrowland Lagoon. Find and climb the big stone in the middle of the frozen lake and look for the log that connects the big stone and the mainland. In the middle of the log, you will see a whole. Search that hole, and you will find the third and final map.
High Stakes Treasure Map 3 Location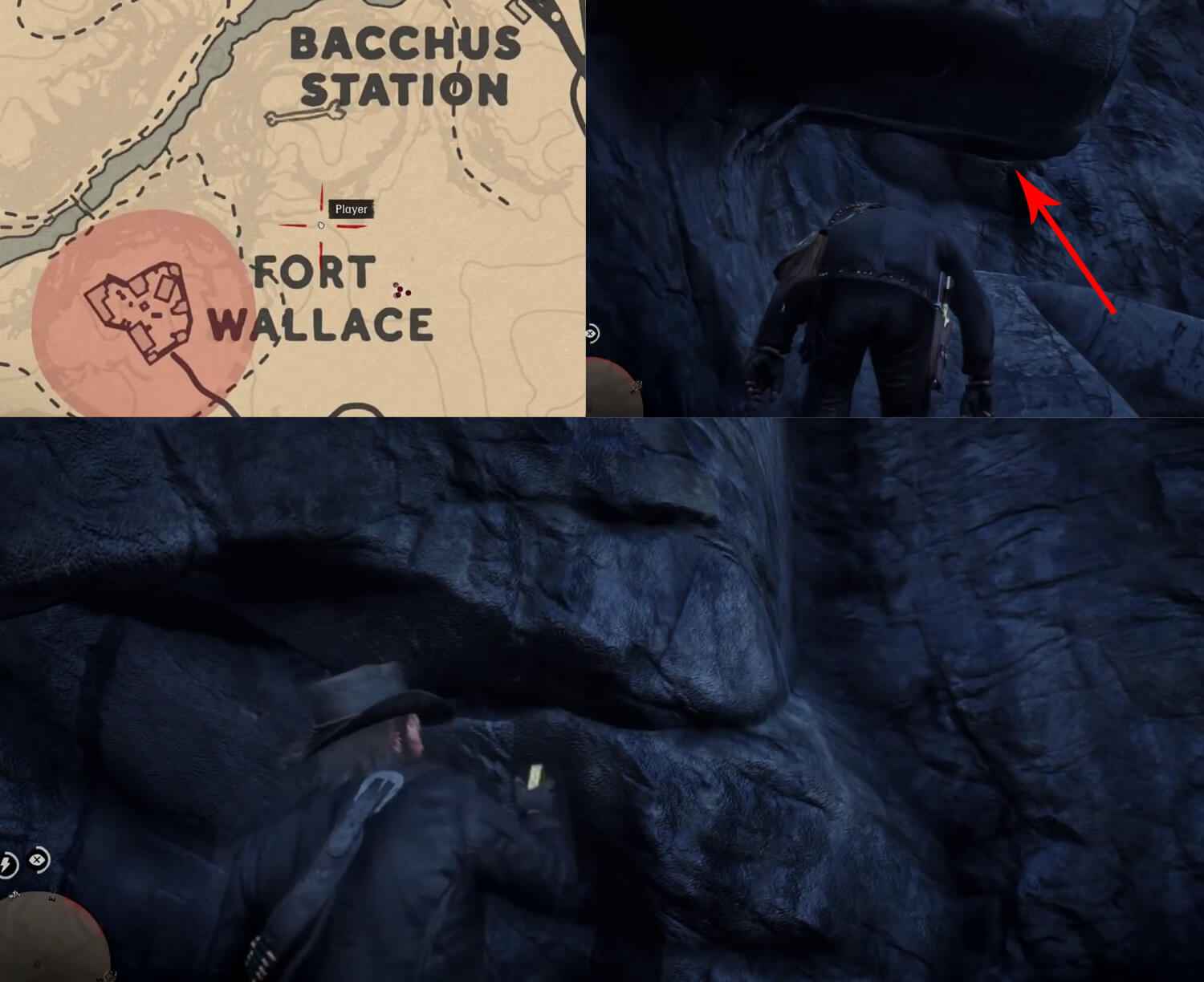 This is the final location where you can get the treasures. It is located in the north-east of Fort Wallace. Climb the hill and find the place where you can see the bridge.
Walk to the left side of the cliff but make sure not to fall. You will need to jump down some stones to reach the treasure's location. Proceed until you find the small hole at the cliff. That little hole is where the treasure is.
That's it. Just search the small hole and you will find three gold bars. Each gold bar cost $500 when you sell it at Fencer, that's an easy $1,500 to your pocket.
If you're looking for more treasure hunting guide, make sure to visit our Red Dead Redemption 2 Guide Directory.