Red Dead Redemption 2: Where To Find All Jack Hall Gang Treasure Map
Treasure hunting in Red Dead Redemption 2 may take some time if you don't know where to start. But once you already got the first map, the next locations can easily be found.
One of the treasures that you want to hunt is the Jack Hall Gang treasure. If you managed to find all the maps and get into the final location, you would be rewarded with two gold bars. To help you start with your Jack Hall Gang treasure hunting mission, here is the guide that you can follow.
All Jack Hall Gang Treasure Map Locations
To find the Jack Hall Gang treasure, you need to find the three maps in a different location in the map. But before you start, you need to get a map from Maximo. If you already spoke to home and didn't buy the map, you can still get it from any fencer that you can find.
Jack Hall Gang Map 1 Location
Now that you have the map, talk to Maximo at the west of Flateneck Station. He's standing on the cliff and he will call you once you get near to him.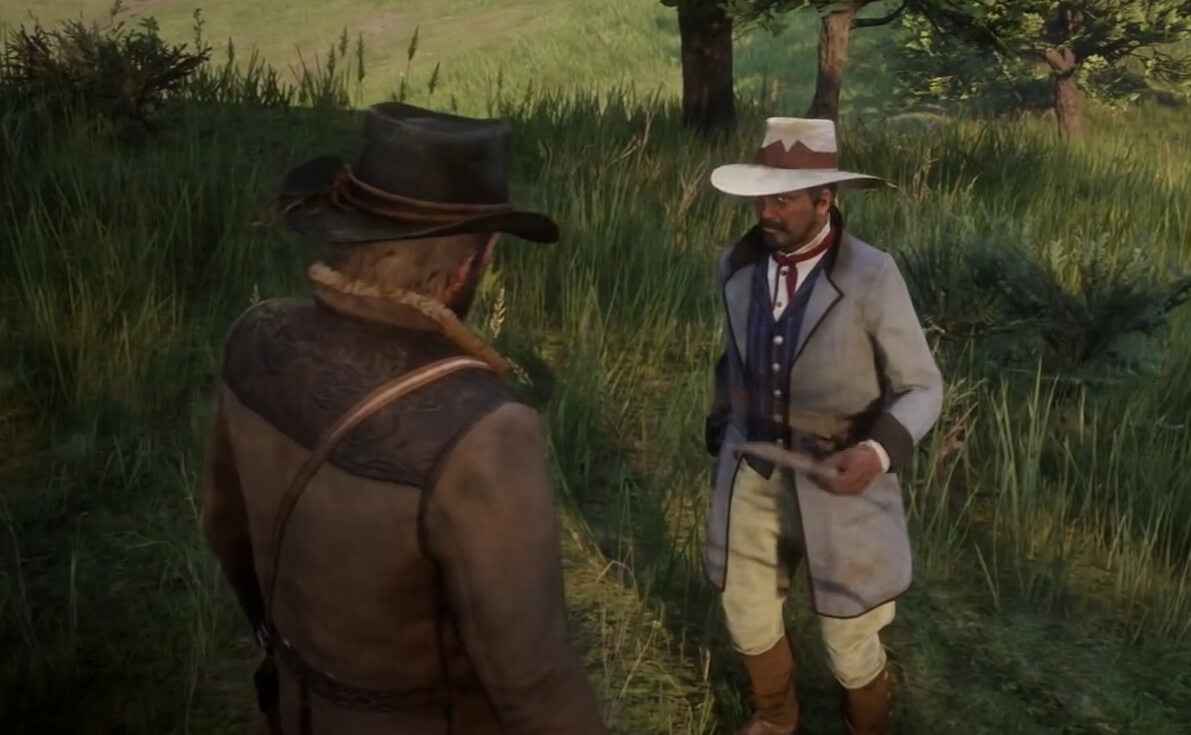 He will initially offer you the treasure map for $10, you can click decline, and he will bargain again lowering the price for $5. That's the last price he can offer. I don't recommend it, but for the cost of some honor, you can also rob the map from him.
Jack Hall Gang Map 2 Location
The first place you need to visit is the Caliban's Seat. Climb the mountain and find the narrow ledges from the top. Head down and proceed to the left side of the cliff. Reach the end of the cliff until you find the small hole. Search it and you'll find the next map.
Jack Hall Gang Map 3 Location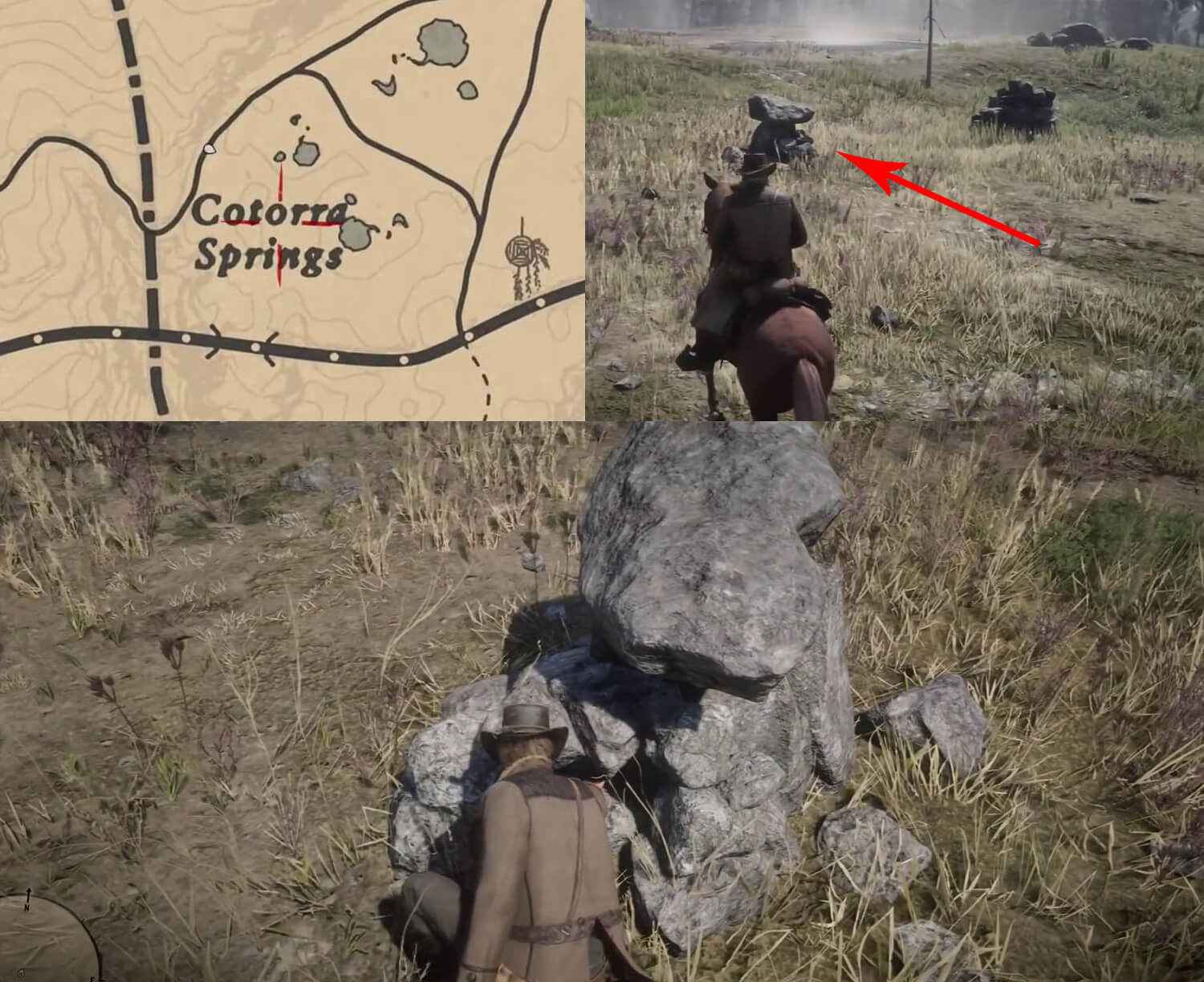 After acquiring the map from Caliban's Seat, head to Cotorra Springs. You will see a pile of stones stack together. Look for the next map from the heap of stones with a flat rock on top. Search the rocks and you will find the last map where the treasure resides.
Jack Hall Gang Treasure Location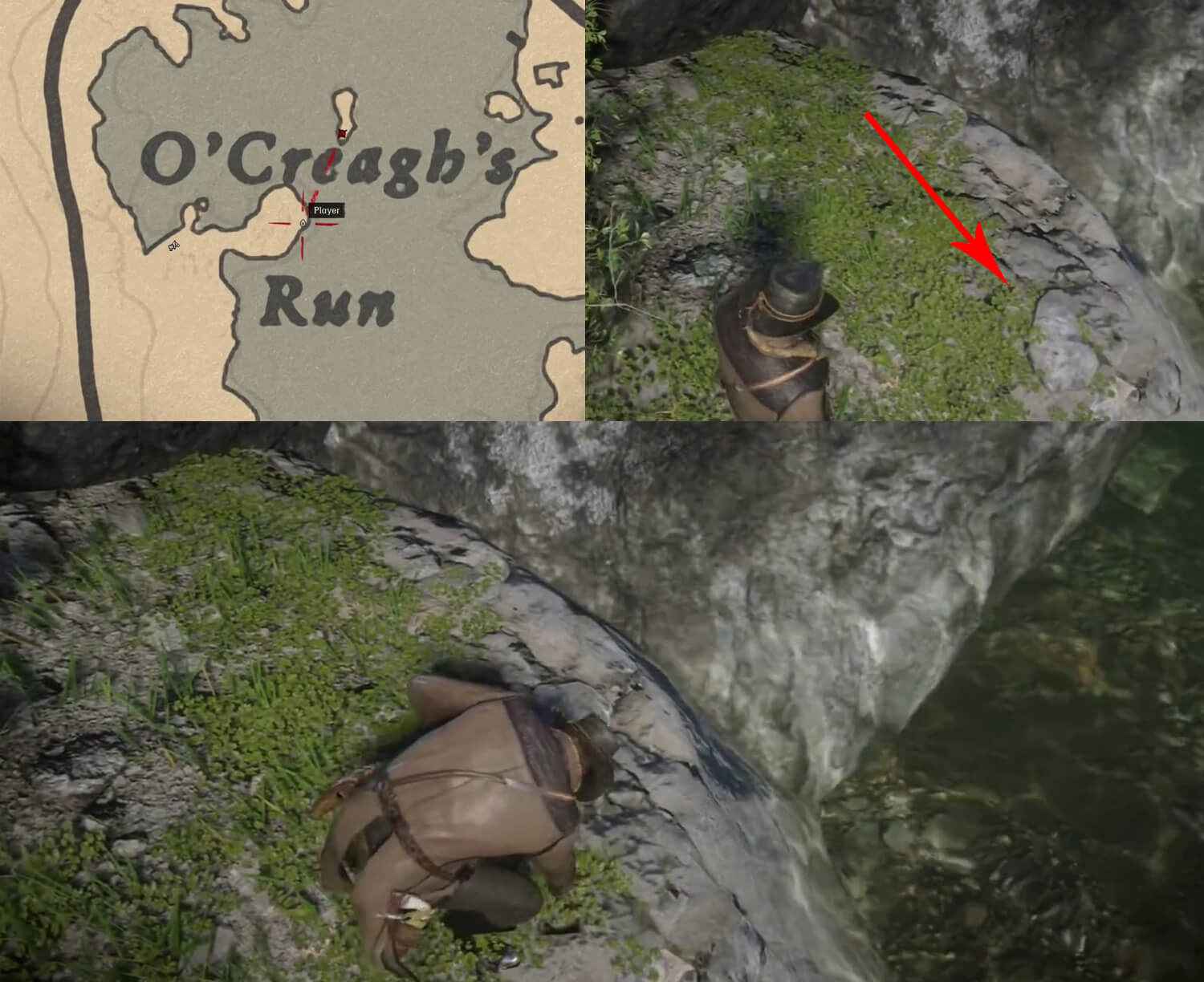 Now that you have the map go to O'Creagh's Run. Swim to the big stone in the middle of the lake. Look for the two small rocks on the mini island. Interact with it and you will see a hole. Search the hole to get the two gold bars.
And that's it. Just find any fencer to sell your gold bars for $500 each. If you're looking for more treasure hunting guides, make sure to visit our Red Dead Redemption 2 Guide Directory.