Redemption Reapers Controls and Shortcuts Guide
This page will give you the complete list of Redemption Reapers controls and keyboard shortcuts for Windows PC. Redemption Reapers is a dark fantasy video game developed by Adglobe. The game is currently available on Nintendo Switch, PlayStation 4, and PC via Steam.
Redemption Reapers Controls
The following are the default Redemption Reapers key bindings. You can change and remap these default Redemption Reapers key controls by going to Settings > Control Settings > Keyboard section.
Basic Controls
Confirm / Command – Spacebar
Cancel – C
Move Up – W
Move Down – S
Move Left – A
Move Right – D
Cycle Unit Previous – Z
Cycle Unit Next – X
Equip Weapon Previous – Q
Equip Weapon Next – E
Display Unit Status – Tab
Menu – Esc
Follow-Up Attack: Sarah – 1
Follow-Up Attack: Glenn – 2
Follow-Up Attack: Urs – 3
Follow-Up Attack: Lugh – 4
UI Controls
Move Cursor Up – W
Move Cursor Down – S
Move Cursor Left – A
Move Cursor Right – D
Chance Page Previous – Q
Change Page Next – E
Equipped – F
Remove – R
Details / Default – Tab
Mute – T
Apart from the mouse and keyboard support, the developer of the game also confirmed that Redemption Reapers has full controller support. You can find the default Redemption Reapers gamepad mapping below: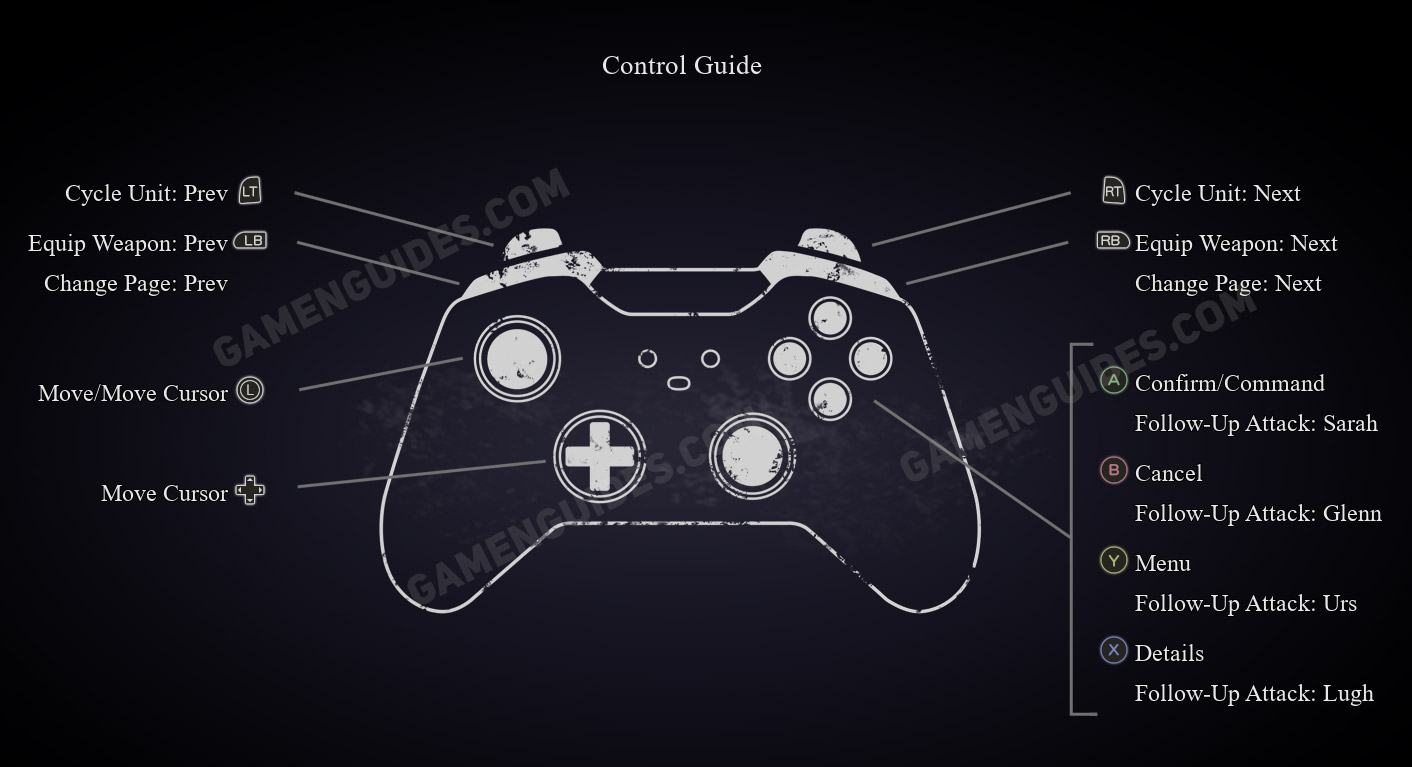 This concludes our Redemption Reapers controls guide. Do you have any questions or suggestions to improve this guide? Please don't hesitate to reach us.