Sniper Elite 5 Release Date, Pre-Order Details, and More
We're just a few days before the official launch date of Sniper Elite 5. But before we finally get this new shooter game from developer Rebellion, here are the things that you should know first. Details about the game's release date, in-game bonuses included for pre-orders, the Sniper Elite 5 launch live stream, and more will be covered here.
Sniper Elite 5 Release Date
Sniper Elite 5 will be officially released on May 25, 2022. However, the availability of the game depends on where you live. Below, you can find the detailed timing of Sniper Elite 5's launch schedule all over the world.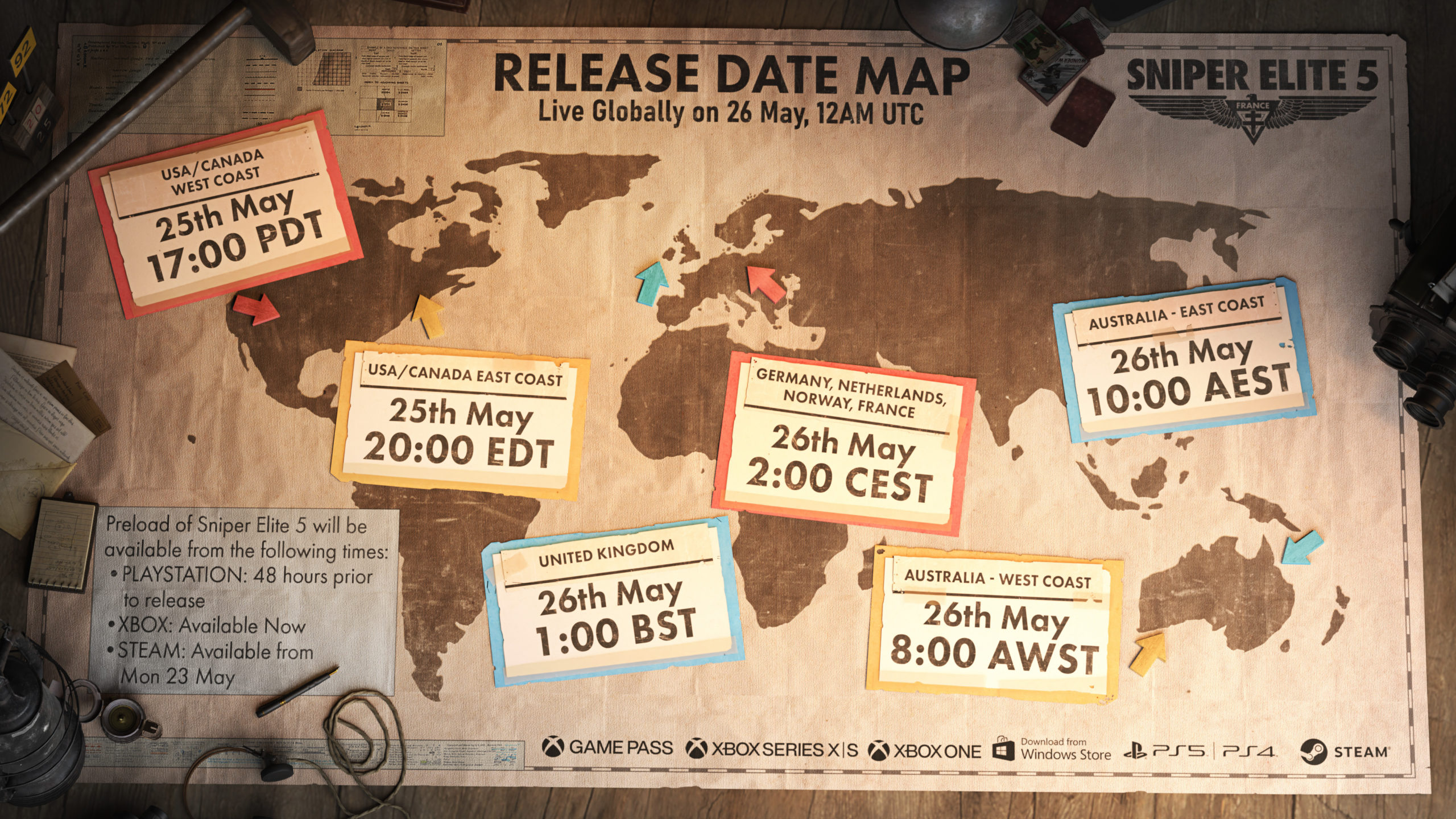 As you can see, Xbox owners can now play Sniper Elite 5 as of writing. Meanwhile, PC gamers will have to wait until May 25th.
USA / Canada West Coast – May 25th at 17:00 PDT
USE / Canada East Coast – May 25th at 20:00 EDT
United Kingdom – May 26th at 1:00 BST
Germany, Netherlands, Norway, and France – May 26th at 2:00 CEST
Australia West Cost – May 26th at 8:00 AWST
Australia East Coast – May 26th at 10:00 AEST
For PlayStation 4 and PlayStation 5 owners, players will have to wait 48 hours prior to the scheduled release date above.
Pre-Order Bonuses
Just like any other video game, players who pre-ordered Sniper Elite 5 will be getting some exclusive pre-order bonuses.
Here are the confirmed rewards:
Latest mission Target Führer campaign entitled Wolf Mountain
P.1938 Suppressed Pistol
Tan Paint
Camo Paint
and more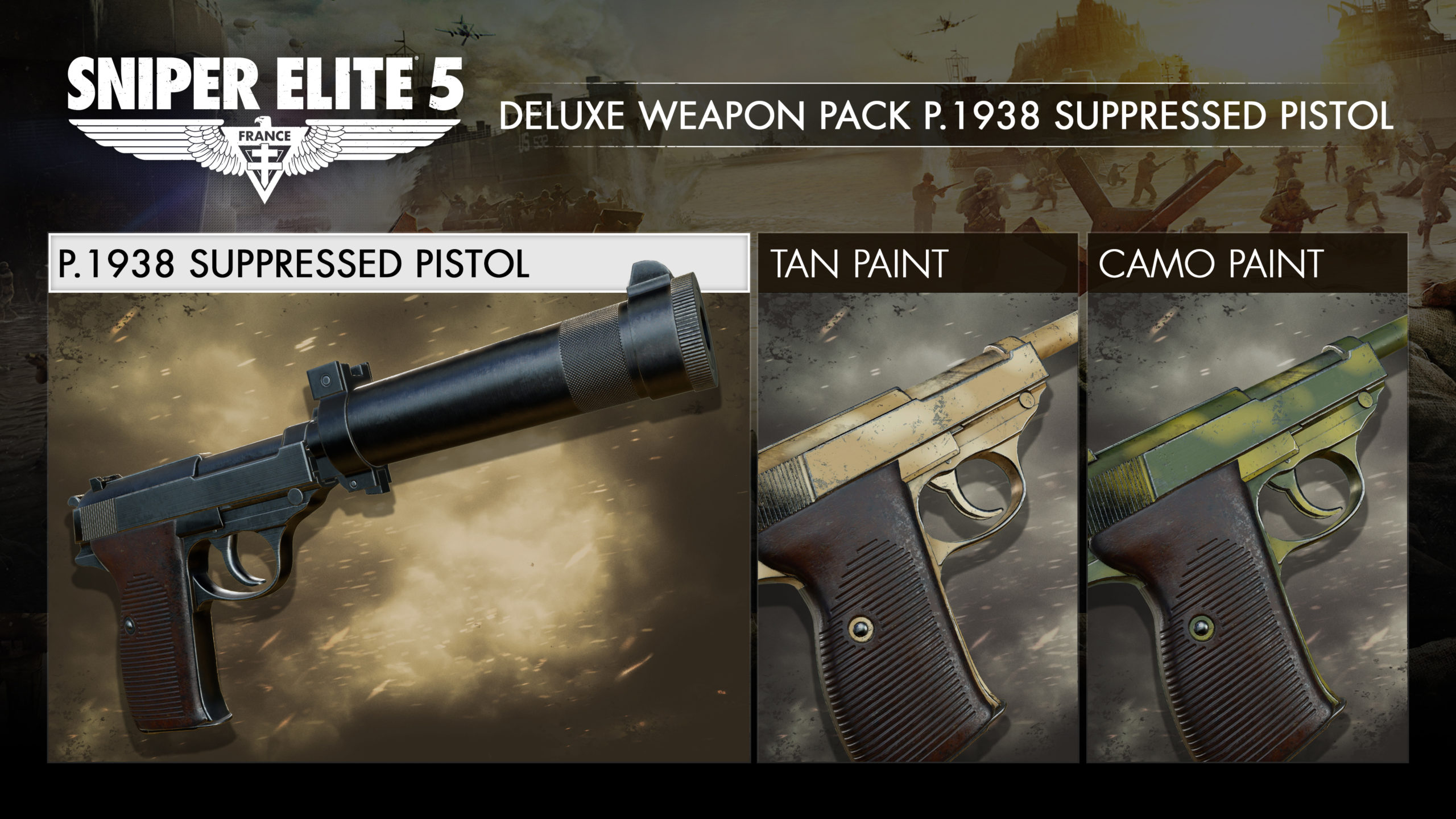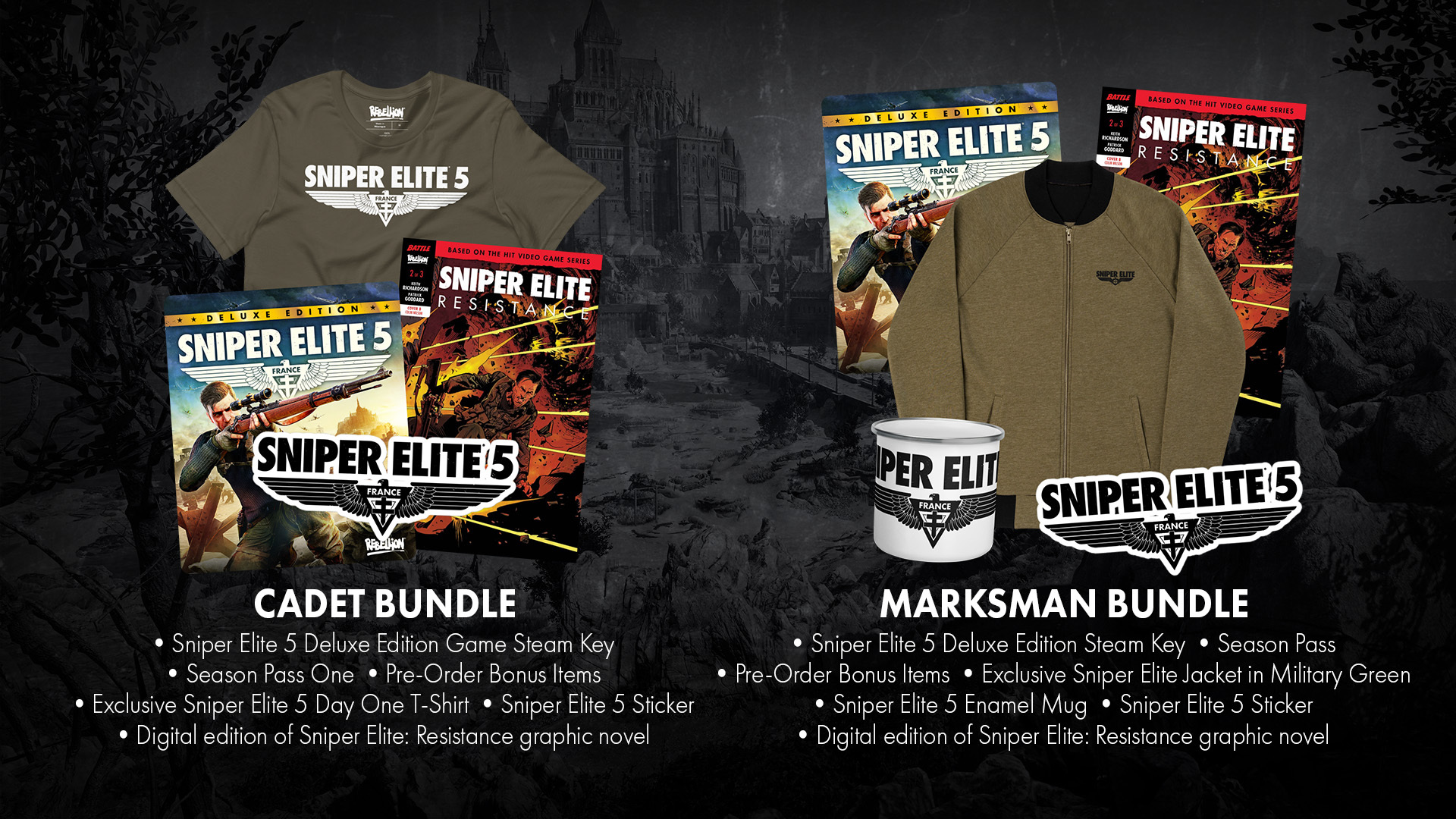 Learn more about the pre-order bonus rewards from here.
Sniper Elite 5 Livestream
The Sniper Elite 5 developer also announced that they will be having an exclusive pre-launch livestream for the game. During the livestream, they will be showcasing some never-before-seen features, actions, and more awesome things that Sniper Elite 5 offers. You can catch them at 8:30 PM BST today, May 21, 2022, on their official Twitch channel.
Sniper Elite 5 will be available on PlayStation 4, Xbox One, PlayStation 5, Xbox Series X and Series S, and Windows PC.