Stardew Valley – Types of Trains and Item Drops (v1.5)
This guide will be covering the details that you need to know about the trains in Stardew Valley. Please note that the following details are based on version 1.5 of the game, which means that there may be new additional items that can be added in the near future.
In the meantime, here are the list of trains that will be passing and the item drops that you can get from these trains.
Stardew Valley Trains
Trains in Stardew Valley v1.5 can be found on railroad tracks, north of the mountain. Earthquake is going to happen on the 3rd day of the summer, 1st year, clearing a rock that blocks the way.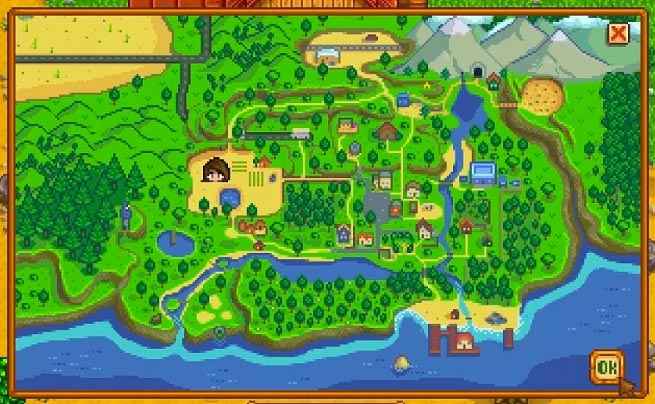 On random days, between 9:00 a.m. and 6:00 p.m., a train will pass. A message shows up once, saying: "A train is passing through Stardew Valley"
The reason why you are here is to know what items can be dropped during this mini-event. Below is the list of items that can be found from these trains.
Trains Item Drops
Leprechaun Shoes – The Leprechaun shoes are one of the items that the train might drop. While you can sell this item for 150 gold, you can get +2 Defense and +1 Immunity with this shoe.
Stone
Coal
Iron Ore
Wood
Geodes
Types of Trains
There are different kinds of trains in Stardew Valley, but most of them drop the same items. The common resources of the trains are wood, stone, and coal.
The most interesting one by far is the red-cargo train that travels through the winter. Here's exactly what it looks like:
Other trains are either common or Joja's.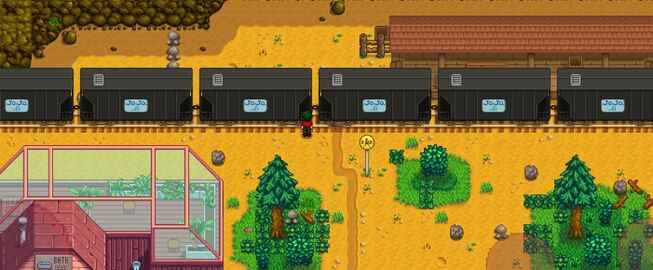 Quick Note
Although the player does not need to be present when the train passes, the items dropped will be gone overnight. It has to be collected on the same day.
A player standing in front of a moving train is clearly going to be knocked back. If the player happens to be trapped between the tunnel and the train, the best bet is to wake up the next day with most of your money gone, taxed by Harvey.
According to the Wiki, even when the game is paused, trains will still pass and drop items!