Stardew Valley Update 1.5 Content Overview and Highlights
Stardew Valley developer has released a new update for the game, bringing a lot of new features and activities. In this guide, we will be covering the new features and other important details about the new Stardew Valley update 1.5.
Before we get started, please note that this overview contains some minor spoilers. For the full changelog of this new update, feel free to check this link.
Stardew Valley Update 1.5 Overview
New maps and locations
Ginger Island
A whole new region with new events, NPCs, monsters and items, and the new item enchanting! You can unlock the area by doing Willy's chain quest. Reach level 100 of the Skull Cavern and the day after you'll receive a letter from Willy.
Inside Willy's cabin there's a door that leads to a broken ship, he will ask you to repair it with 200 hardwood, 5 Iridium bars, and 5 batteries. After fixing his boat you can now sail to Ginger Island for 1000g each trip.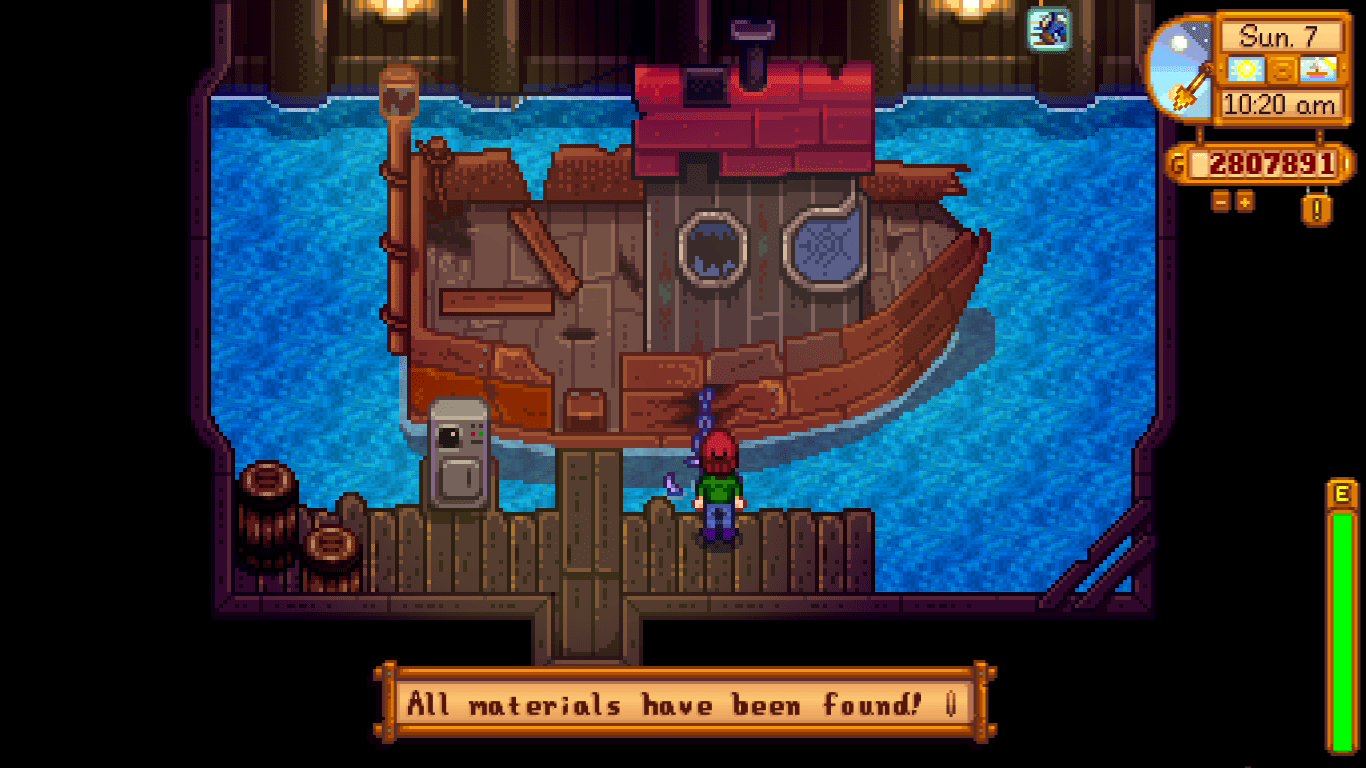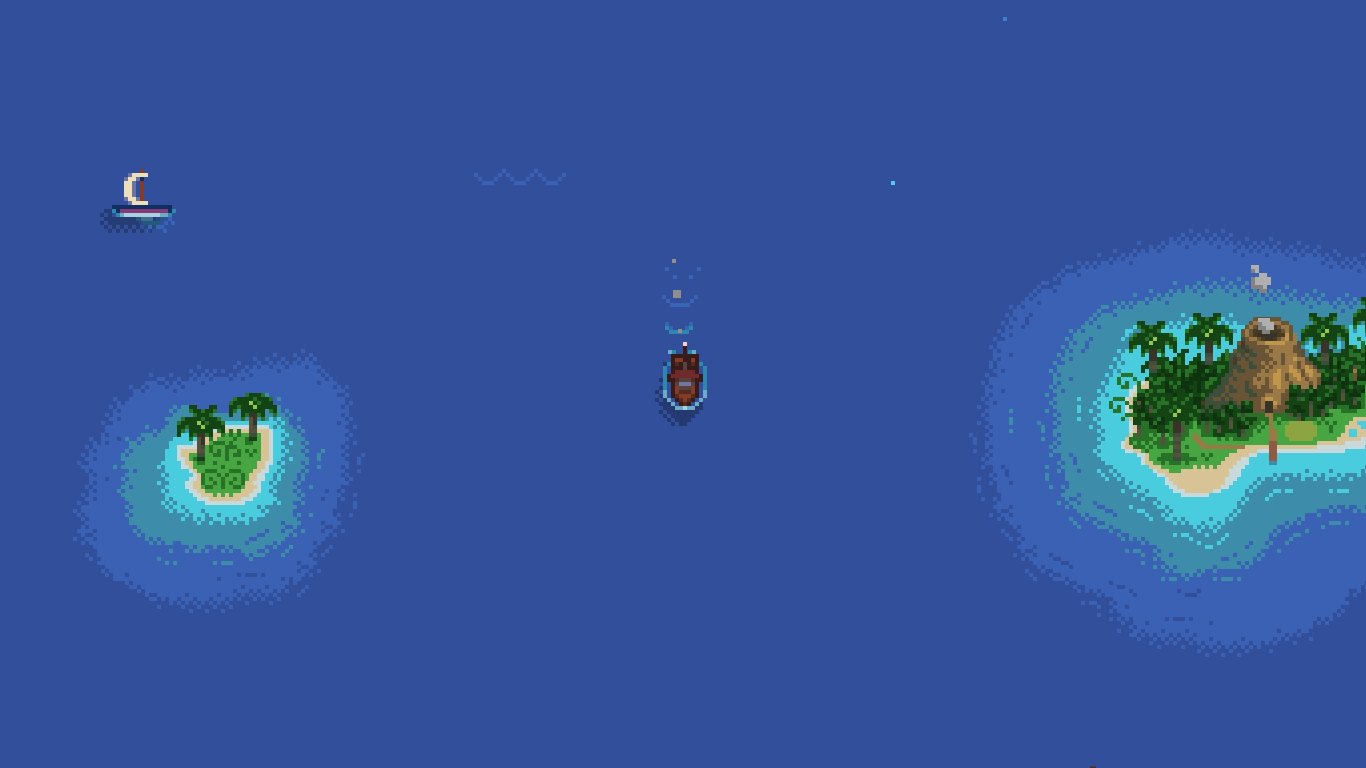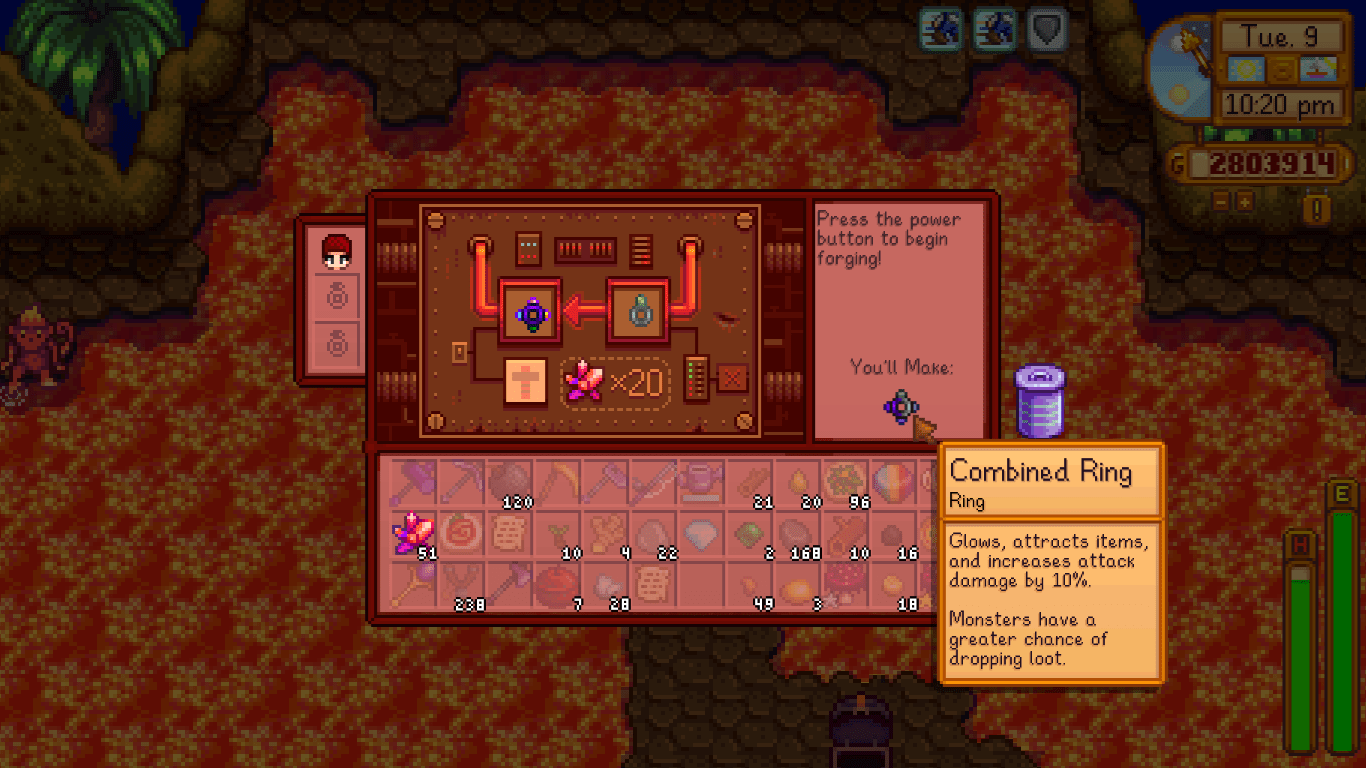 Beach farm layout
Sprinklers do not work on sandy ground
New NPCs
Leo
Birdie
Gourmand Frog
Professor Snail
New Crops and Trees
Mahogany Tree
Banana
Mango Tree
Pineapple
Ginger and Taro Root
Qi Fruit
Farm features and items
Ostrich (as farm animals)
Home expansion (upgrade thru Robin)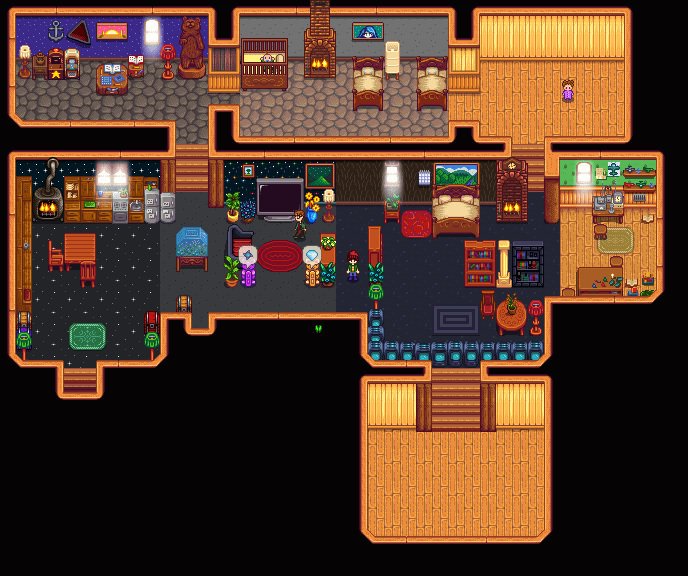 Move-able bed
You can now paint houses and buildings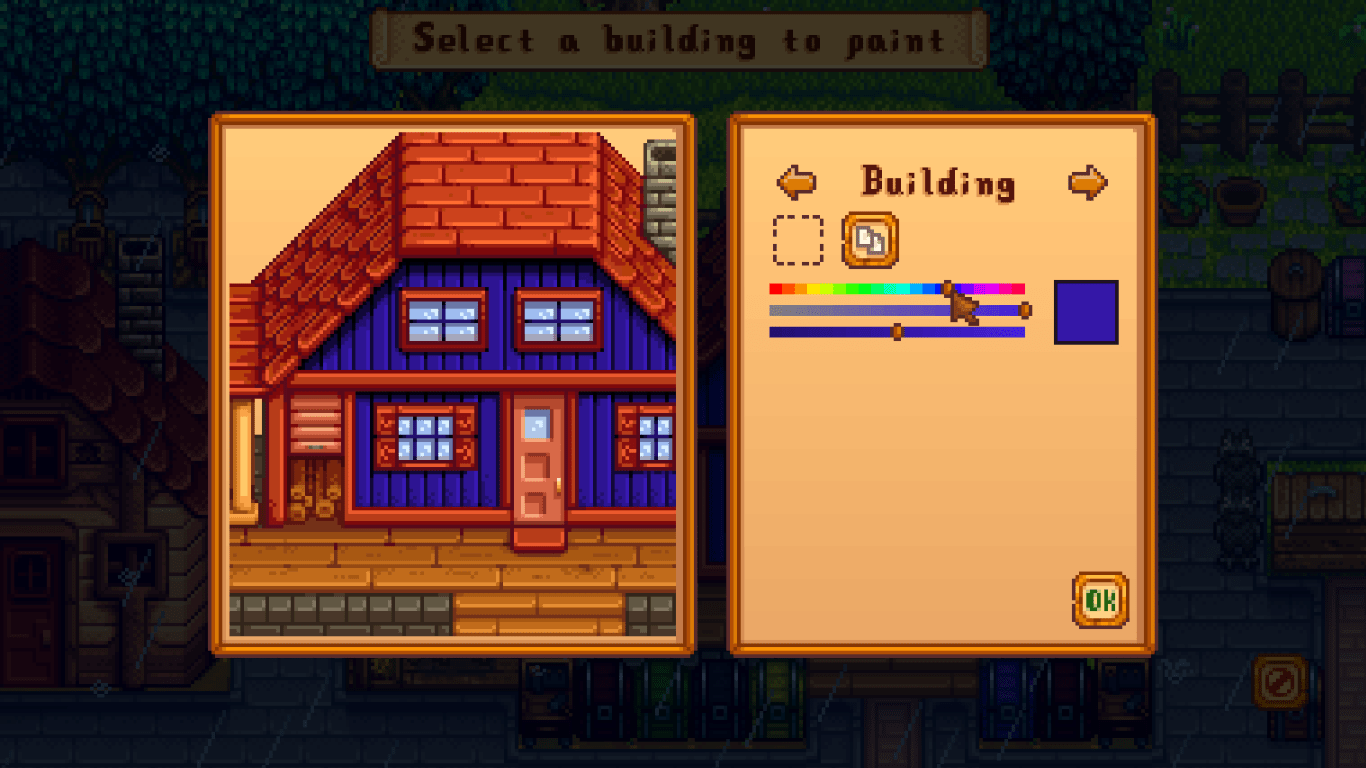 New Fertilizers (Deluxe Fertilizer, Deluxe Retaining Soil, Hyper Speed-Gro)
New Fishing tackles (Curiosity Lure, Quality Bobber, Magic Bait)
Game Mechanics
Dwarvish forge and Weapon Enchanting
Can be accessed in the Volcano dungeon.
Collect crystal shards and use gems in the furnace located inside the dungeon to modify tools and weapons, and even merge rings.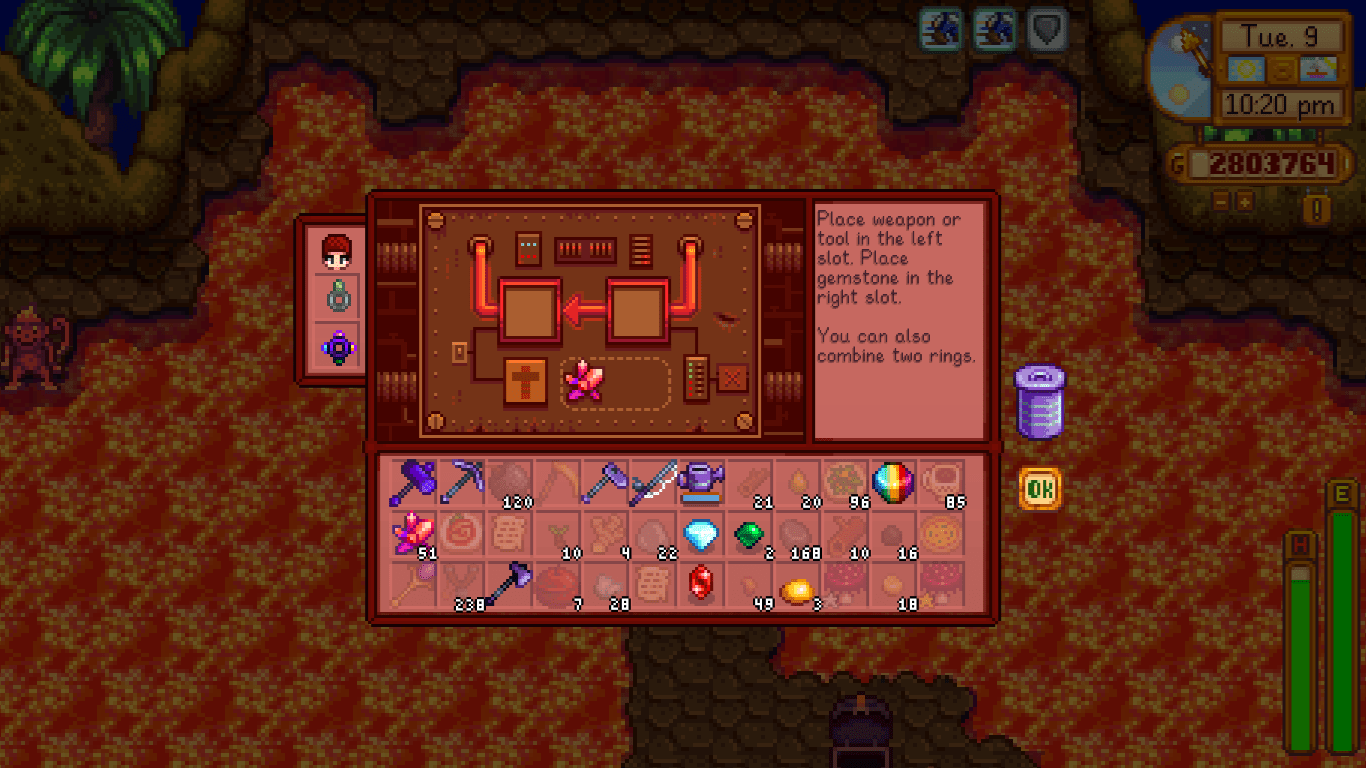 Special Orders Board (similar to a bulletin board)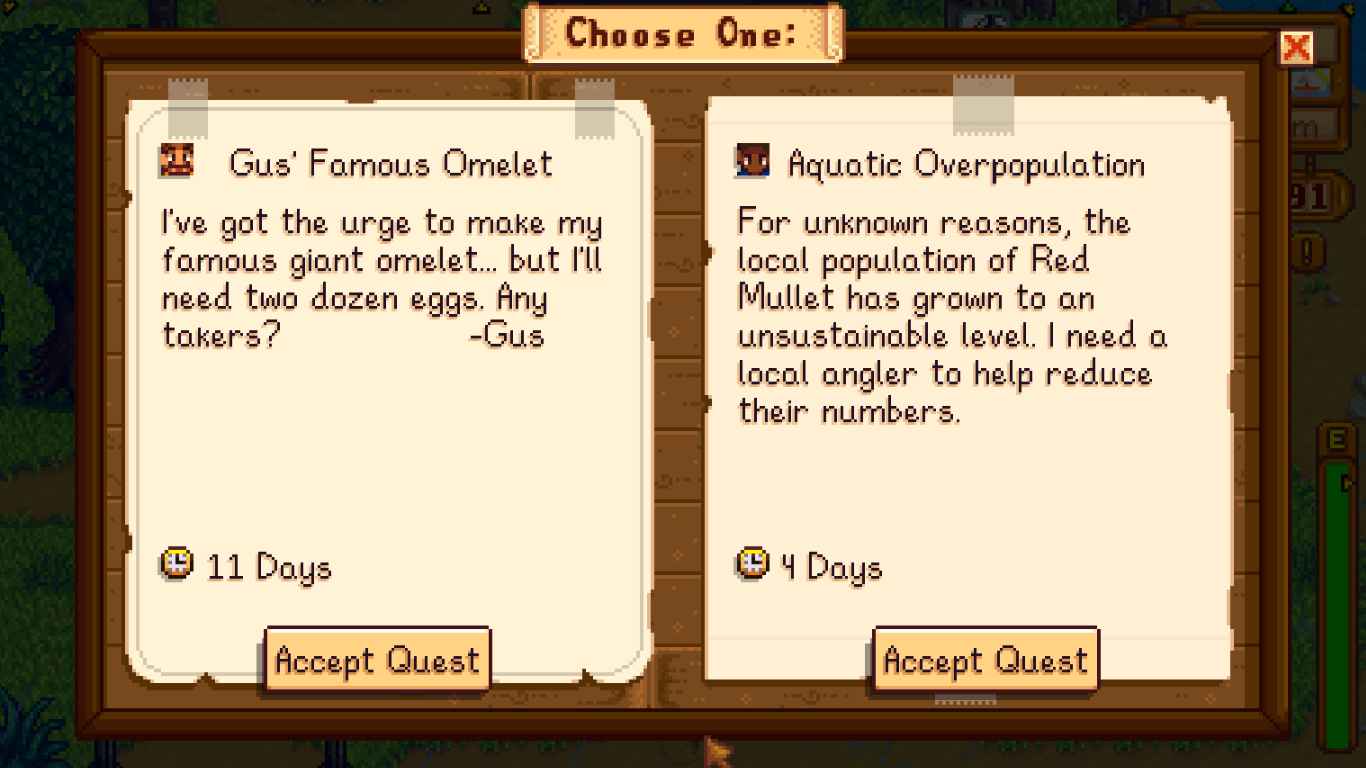 New Community Upgrade (end game)
Shrine of Challenge (Mines and Skull Cavern difficult mode)
Sprinklers can now be customized (range and fertilizer attachment)
New craftable items including Coffee Maker and Cookout Kit
You can now place most furniture outside and most importantly sit on chairs
Improved game menus and HUD
Plenty of new furniture (including a telephone), and character vanity items
Options for fishing tackle sounds (can be found in-game options)
UI can now be scaled independently
Jukebox now has shuffle mode
Reworked slingshot controls (can be set in-game options)
Added Advanced game options:

Set seed value used in randomization
Choose default vs randomized community center bundles
Choose default vs randomized mine chests
Can make Red Cabbage Seeds guaranteed to sell at least once at the travelling cart in year one, so it's always possible to finish the community center in the first year.
Can access the profit margins and cabin related options that were previously inaccessible when creating a single player farm.
Can toggle monsters spawning
Multiplayer
Added local split-screen multiplayer mode
Added various new chat messages when a player does something
Using the return scepter now returns farmhands to their cabin's front door instead of the host's farmhouse
That's everything for this Stardew Valley update 1.5 overview. Thanks to cakeboy for providing us with this update highlight.