The Fortress of Varnolis PC Keyboard and Gamepad Controls
The Fortress of Varnolis is a mystery game developed by Daniel Agerman. If you're planning to help the young boy escape the terror of the castle, here are the default The Fortress of Varnolis controls to help you get started. You can change these default keys by clicking Options > Input.
The Fortress of Varnolis Controls
Keyboard
Forward – W
Left – A
Backward – S
Right – D
Sprint – Left Shift
Pause – Esc or Tab
Open Inventory – Q
Interact / Use item – E
Push / Pull – Spacebar
Look Up / Down – Mouse Y
Turn Left / Right – Mouse X
Gamepad
Movement – Left Analog Stick
Sprint – LT
Pause – Menu Button
Open Inventory – Y
Interact / Use Item – X
Push / Pull – RT
Rotate Camera – Right Analog Stick
Zoom In – D-Pad Up
Zoom Out – D-Pad Down
You can also refer to the default The Fortress of Varnolis keybinding screenshot below.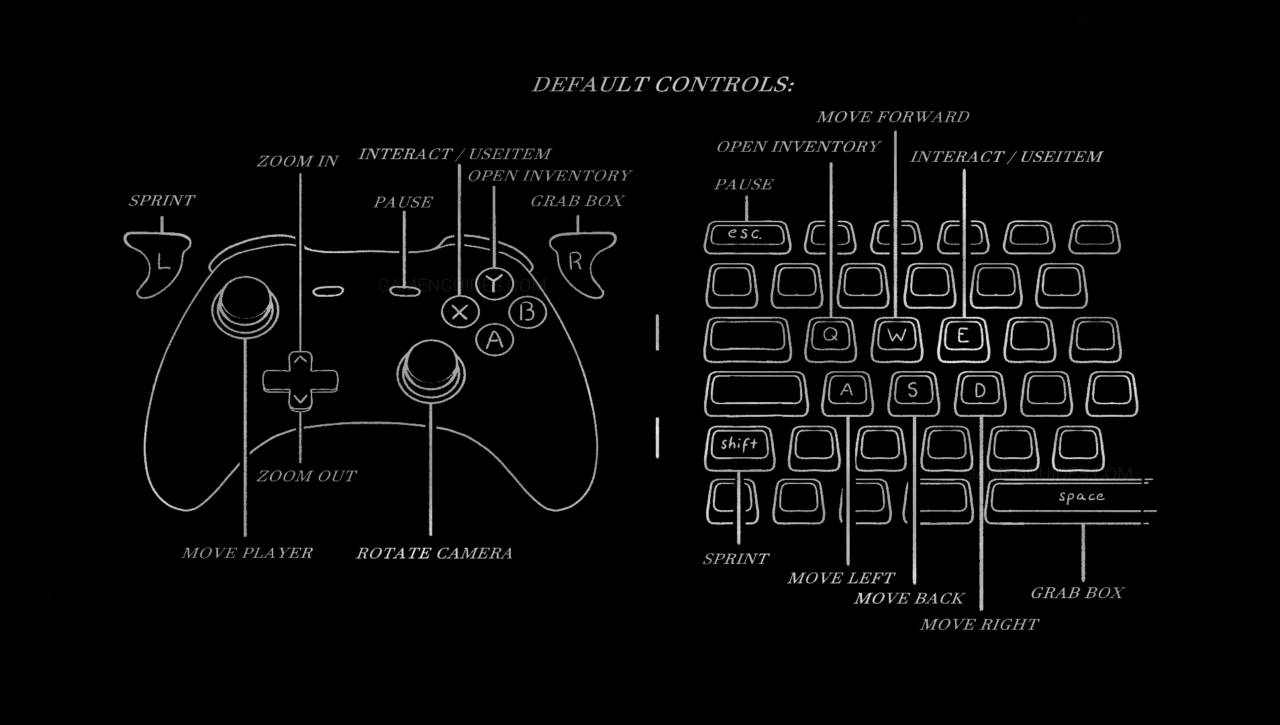 Did we miss any gamepad or keyboard control keys for The Fortress of Varnolis? Help us improve this guide by leaving your feedback and suggestions in the comment box below.