The Lightbringer PC Keyboard Controls
The Lightbringer is an adventure-puzzle platformer game developed by Rock Square Thunder. If you're planning to play this game, here are the default The Lightbringer controls to help start your journey. Fortunately, the developer is allowing us to modify these default controls. Simply go to the settings section of The Lightbringer to change the keys.
The Lightbringer Controls
Forward – D
Backward – A
Up – W
Down – S
Jump – Spacebar
Attack – Left Mouse Button
Aim – Right Ctrl
Run – Left Shift
Dash – Ctrl + Left Ctrl
Throw – E
Look – Mouse Horizontal
Camera Recenter – Mouse Button 3
You can also refer to the controls screenshot preview below for the exact visual guide: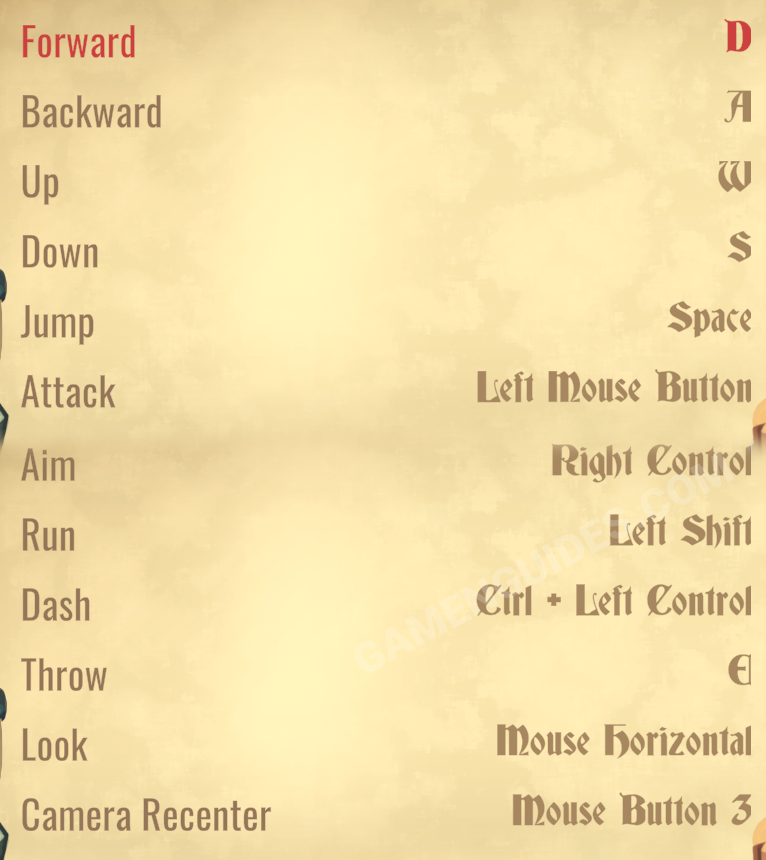 Did we miss any The Lightbringer keybindings? Help us improve this guide by leaving your suggestions and feedback below.