Thy Sword Trophies for PS4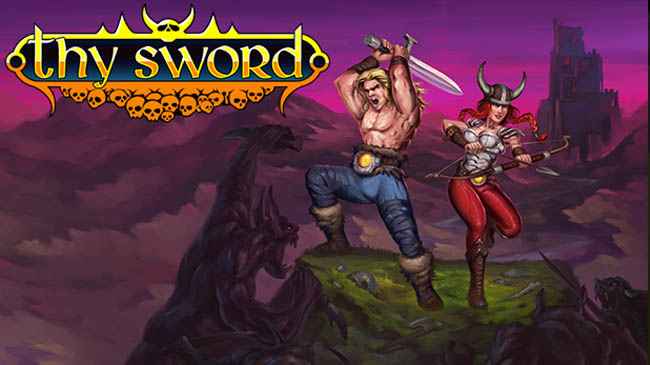 Developer and publisher GamePhase has released the official Thy Sword achievement list for PlayStation 4.
In Thy Sword, players will be collecting 17 trophies consisting of 4 bronze, 2 silver, 10 gold, and 1 platinum. There is no secret or hidden trophy in Thy Sword. Check out the full Thy Sword trophies for PS4 below.
Thy Sword Trophies
| | | |
| --- | --- | --- |
| Name | Description | Gamerscore |
| Heads up | Headchop an enemy. | |
| Treasure | Get the key to a chest. | |
| Bullseye | Get hit by your own arrow. | |
| Marksman | Kill a flying enemy with an arrow. | |
| Smithereens | Get killed by an explosive barrel. | |
| Ready for battle | Finish the tutorial. | |
| Ring the Bell | Hit the lantern on the title screen | |
| Loot! | Find the secret gate to the loot room. | |
| Head collector | Chop 15 heads enemies in one game. | |
| Arachnicide | Kill the Spider Queen. | |
| Back to the Abyss | Kill the Lurking Horror. | |
| Dragonslayer | Kill the Dragon Lord. | |
| Might over magic | Kill the Sorcerer of Thorn. | |
| Pile of bones | Kill the Lich King & Queen. | |
| Unite the crystals | Gain all five crystals. | |
| Victory! | Finish the game. | |
| Platinum Hero | Get all other trophies. | |
If you think we made a mistake on the listed Thy Sword trophies above, feel free to leave a comment or contact us
What others are Reading: