Turquoise Revival Games has officially released Toy Tinker Simulator. If you want to experience the life of a toy tinker, here are the Toy Tinker Simulator controls.
To change the following default Toy Tinker Simulator keybindings, go to Options > Controls.
Toy Tinker Simulator Controls
D – Next Music
A – Previous Music
F – Music List
E – Stop Music
W – Music Volume Up
S – Music Volume Down
C – Music Repeat On/Off
X – Music Shuffle On/Off
1 – To Laptop
2 – To Table
You can also refer to the in-game Toy Tinker Simulator keyboard controls screenshot below: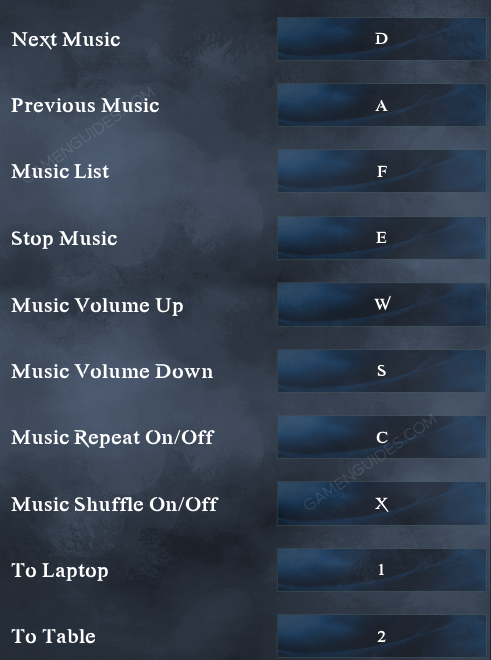 And this is everything you need to know on how you can change the default controls of the game.